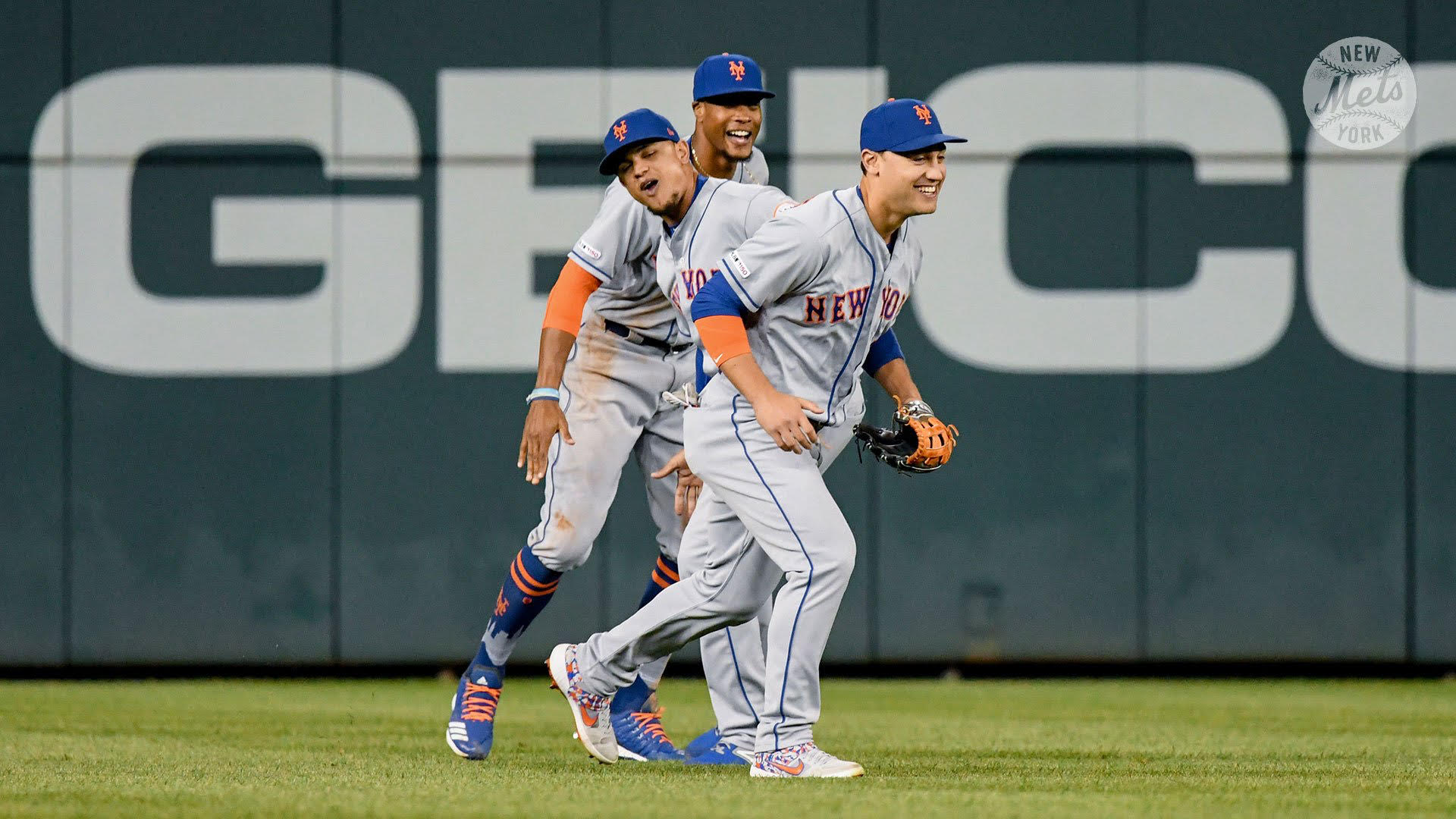 Mets Make Roster Changes Before Series With Marlins
Before the Mets begin their series with the Marlins, they made a few roster moves. The first of which was adding Michael Conforto to the 7-Day IL with a concussion. The team also recalled reliever Paul Sewald and outfielder Carlos Gomez from Triple-A Syracuse and DFA'd outfielder Keon Broxton.
Conforto Placed On 7-Day IL
Conforto was placed on the 7-Day IL due to a concussion. He smacked into the arm of Robinson Canó against the Nationals yesterday and was taken out of the game for concussion-protocol, and it was later determined he was in fact concussed. Conforto has been great for the Mets this year. He has slashed .271/.406/.521 with nine homers and 21 RBIs with 27 runs scored. The team will hope to get him back soon so he can help keep the Mets on track through the summer days.
Mets Recall Gomez and Sewald
The Mets are finally bringing up Carlos Gomez. He will make his return to the Mets for the first time since his debut year in 2007. Since then, he has played for the Twins, Brewers, Astros, Rangers, and Rays. He is a career .253 hitter with 142 homers and 536 RBIs. Since the Mets signed him to a minor-league deal, he has slashed .270/.329/.500 through 140 plate appearances in Syracuse, where he has six homers and nine doubles. He will most likely get some major playing time with Conforto on the IL.
Sewald is back for another stint with the big league team. He is 2-1 with a 2.50 ERA and 12 strikeouts in 12 games with Triple-A Syracuse this year. In three games with the Mets this year, Sewald has an ERA of 3.60 with one strikeout.
Broxton Gets DFA'd
In what was probably a difficult but necessary decision to make, the Mets DFA'd outfielder Keon Broxton. He is slashing just .143/.208/.163 with no homers and two RBIs. Broxton also hasn't gotten a lot of playing time which some say may have contributed to his struggles. The Mets may have some difficult decisions to make in the near future regarding Broxton.
Follow Us On YouTube and Twitter
Written By Zach Nau

Follow the Writer on Twitter
Photo Credit to the Mets via Twitter