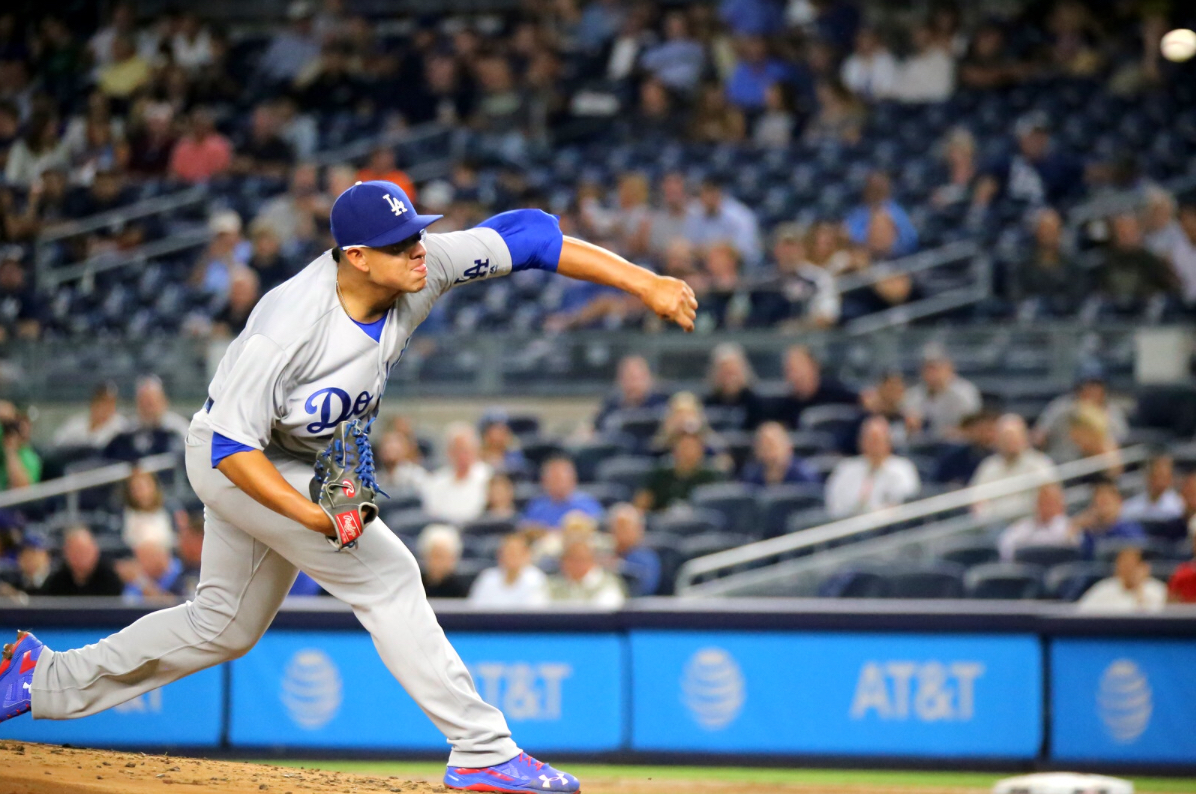 News broke this afternoon that Dodgers pitcher Julio Urías was arrested on suspicion of misdemeanor domestic violence.
The (Limited) Known Facts
According to witnesses, Urías began arguing with a woman in a parking lot around 7:30 PM. The woman involved in the incident is adamant that no physical altercation took place. She claims that it was just a shouting match. However witnesses and video evidence (alleged, I have not seen this video) seem to prove her statement incorrect. Urías was released at 1:30 AM following his detainment, posting a $20,000 bail.
MLB Responds
The Dodgers issued the following statement:
"We learned about the alleged incident this morning and are in the process of gathering information. As a result, we have no comment at this time regarding the incident. However, every allegation of domestic violence must be taken seriously and addressed promptly, and we will cooperate fully with the authorities and Major League Baseball to ensure that that happens in this case."
The MLB also said in their statement that they are "aware of the incident and are in the process of gathering facts." In accordance with MLB domestic violence policy, no guilty verdict or charge is needed for a player to be suspended. MLB conducts their own investigation. If they believe there is sufficient evidence that the player violated the policy then they can suspend the player. Suspensions are never for domestic violence itself, but for violating the MLB policy.
Domestic Violence Precedent
Urías' case draws comparisons to that of young Blue Jays closer Roberto Osuna. Osuna was arrested May 7, 2018 for assault. Canada has no specific domestic violence charge. Both pitchers were young phenoms coming up in the same organizations that signed them out of Mexico. Osuna was 23 at the time of his arrest, and Urías is 22. As highly-touted prospects, the two young men made their MLB debuts to loud praise and lots of pressure. Osuna struggled with mental illness in 2017. Urías struggled in 2017 and 2018 with physical injuries that kept him out of the game for lengthy periods. MLB suspended Osuna last year for 75 games. Just before his suspension ended, the Jays traded him to the Houston Astros. The Jays received Ken Giles and two minor league pitchers in exchange  many have criticized the Astros for the move.
This arrest comes hot on the heels of Cubs' Addison Russell's return from his 40 game suspension for violation of the domestic violence policy. Home fans booed Russell in his return to Wrigley because of his suspension. If MLB finds that Urías violated the policy, his suspension could be anywhere from 10-100 games. No word has come down as of the time of writing. Urías likely faces administrative leave until MLB can complete their investigation.
Written by Susannah Schmidt
Follow us on Twitter @T101Sports and @T101SportsMLB
Follow me on Twitter @SusannahElyse
Photo credit to Arturo Pardavilla III via Flickr