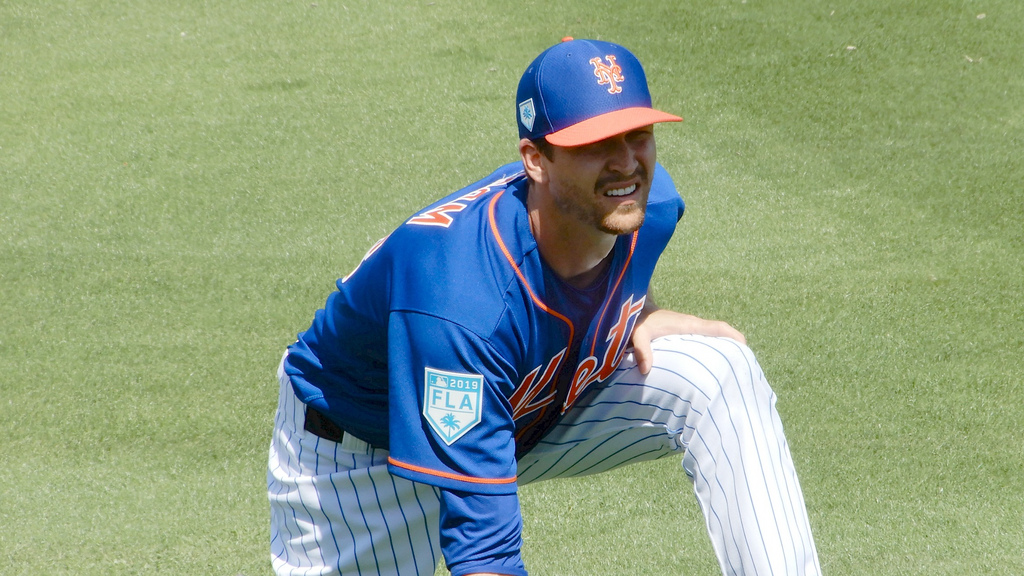 A Preview Of The 2019 National League East
In Part 1, we discussed the Atlanta Braves, Washington Nationals, and the Miami Marlins. In this part, we will talk about the outlook for the New York Mets and the Philadelphia Phillies. Both teams are also expected to compete in the division this year along with the Braves and Nationals. With that, we could very well see three teams from the division in the postseason.
Party Like It's 2015: Mets Look To Rebound From Miserable 2018
After a disastrous 2018 season, the Mets will look to rebound and compete again in the NL East. With a new GM at the helm along with many new faces, the Mets will send a star-studded rotation, newly upgraded bullpen, and an extremely talented offense to the forefront. Mets fans have a lot to be excited about with this years team. All of the new additions to the team have made impacts on past teams and will look to continue that with the Mets. Led by perhaps the best starting rotation in the division (reigning NL Cy Young-deGrom, Syndergaard, Wheeler, Matz, and Vargas), the Mets will look to STAY HEALTHY and take back the NL East for the first time since 2015. Watch out for the Mets, they are a huge underdog in the division this year and will be in contention until the very end.
Phillies Look To Avoid Another 2018 Collapse
The Phillies were neck-and-neck with the Braves for most of the 2018 season. However, a late-season "meltdown" cost the Phillies a chance at returning to October baseball. All-Stars Aaron Nola and Rhys Hoskins, paired with newly-acquired Bryce Harper, Andrew McCutchen, David Robertson, J.T. Realmuto, and Jean Segura, will give the Phillies perhaps the most dangerous lineup in not only the NL East but in all of baseball. Presumably, the Phillies are seen as the favorites in the division, but in baseball, anything can happen. The newly-faced Phillies will look to make the playoffs for the first time since 2011.
Overall Outlook
We could very well see three teams from the NL East playing in October. However, to avoid playing a single-elimination Wild Card Game, it will be a dogfight throughout the whole season for the division crown. It set-up to be an amazing season for all four of these teams, however, only ONE can take the crown. Who will be the NL East Champions in 2019?
Follow Us On Twitter:
Site: @T101Sports
Department: @T101SportsMLB
Writer: @zach_nau
Photo Credit to slgckgc via Flickr