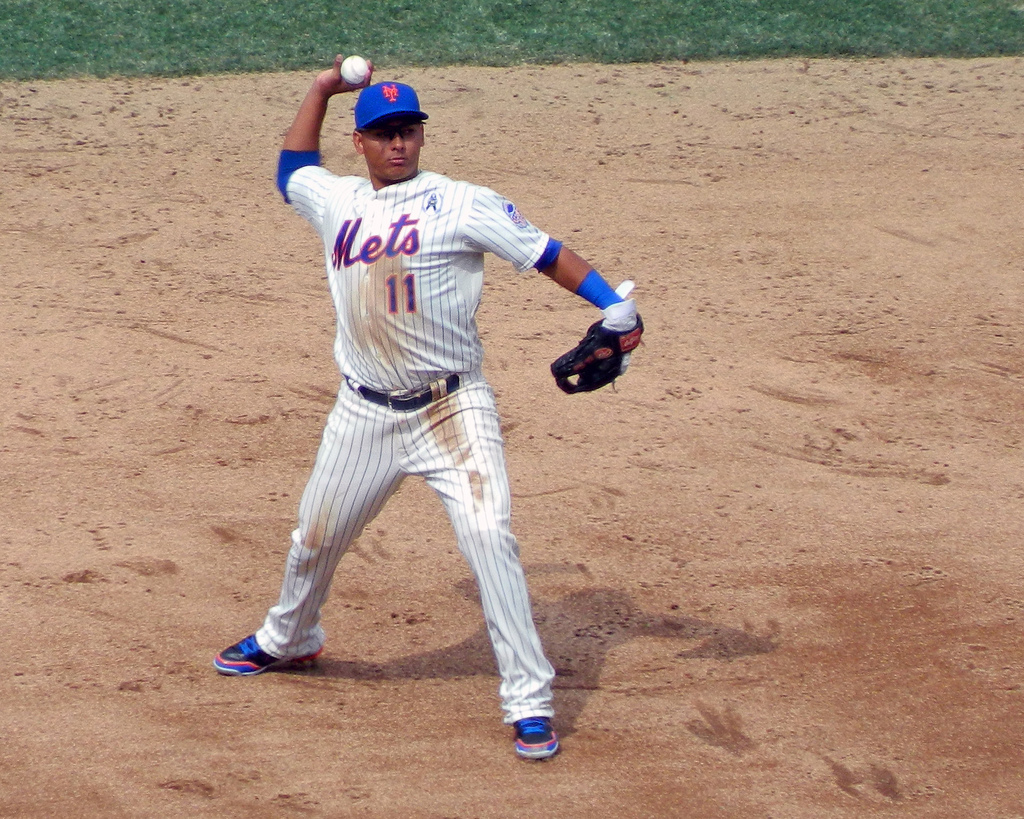 Mets Bring Back Tejada; Update on Mesoraco
Earlier today, the Mets announced that they have brought back infielder Ruben Tejada on a minor league deal. He will report to an extended Spring Training with the team. In addition, the Mets made another round of roster cuts including veteran catcher-Devin Mesoraco. However, Mesoraco does not want to play with the Triple-A team and said he would retire if the Mets do not plan to release him.
Bringing Back Ruben Tejada
Tejada spent the first six years of his Major League career with the Mets. When he first signed with the team, he was just a 16-year-old from Panama. Tejada climbed his through the minor leagues and was eventually the Mets everyday shortstop. During that six-year stretch, Tejada batted .255 with 10 homers and 148 RBIs. He stayed with the Mets until he was released in March of 2016. This was a few months after Chase Utley slid into Tejada during the NLDS that broke his leg. After that, he spent time with the Cardinals and Giants during 2016, and since 2017, Tejada played with the Orioles. He will join a large group of Mets infielders in the minors and will only see time with the Mets should things begin to go very wrong with the MLB roster.
Mesoraco Requests Release From Mets
As the Mets made their next round of roster cuts, one of those on the list was catcher Devin Mesoraco. Mesoraco was very vocal in saying he did not want to be with the Triple-A team (even though he only was signed for a minor league deal) and requested that he be released. If the Mets do not release him, he said that he would be prepared to retire from Major League Baseball. The team is currently weighing all possibilities and will make a final decision with the coming days.
Follow Us On Twitter:
Site: @T101Sports
Department: @T101SportsMLB
Writer: @zach_nau
Photo Credit to Paul Hadsall via Flickr