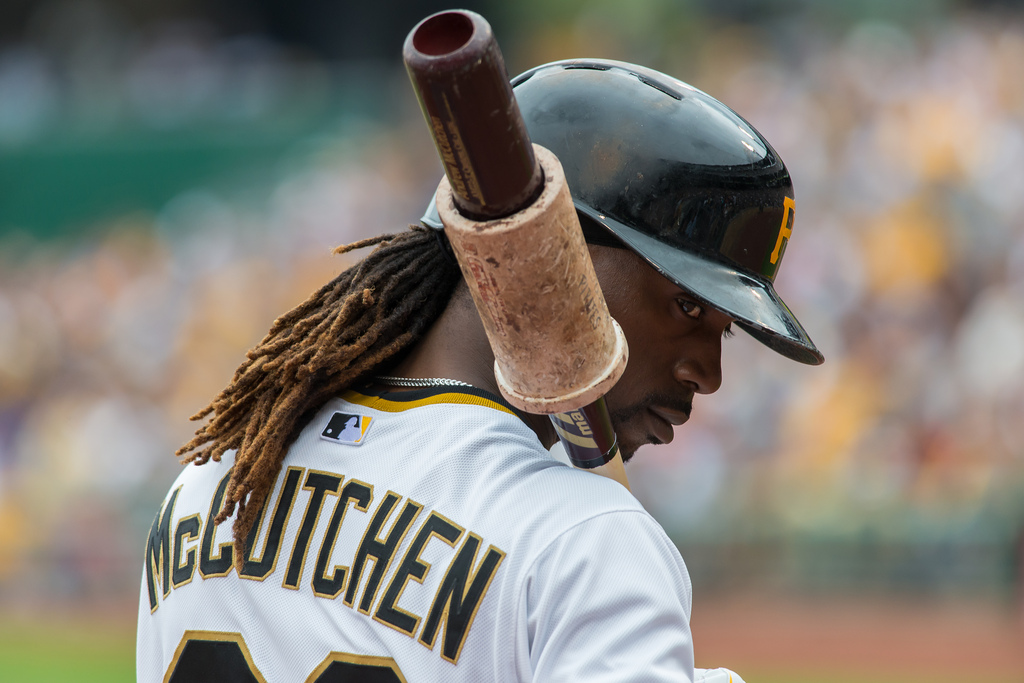 Phillies Sign Andrew McCutchen To A Three-Year Contract
Yesterday, the Phillies made it official that they have signed outfielder Andrew McCutchen to a three-year contract worth $50 million. The deal also includes a club option for the 2022 season. The 32-year-old spent nine years with the Pirates before being traded to San Francisco. In 2018, he spent most of the year with the Giants before being dealt to the New York Yankees in August. McCutchen hit .255 with 20 homers and 65 RBIs in the 2018 season between the Giants and Yankees.
McCutchen's Impact on the Phillies
McCutchen provides a durable outfield option for the Phillies. He has played in at least 153 games in every season but one since 2010. That season was 2014 when he played in 146 games. He'll join Nick Williams, Odúbel Herrera, and Aaron Altherr in the outfield, but his role as a starter or depth is yet to be determined. McCutchen also brings veteran leadership and playoff experience to a young Phillies team that just missed the playoffs last season. He'll look to help the Phillies bounce-back in 2019 in what is set-up to be a TOUGH NL East division.
Cutch's Career Resume
The Phillies got potentially a huge offensive threat, whether it is off the bench or in the everyday lineup. McCutchen won the NL MVP Award in 2013, has won one Gold Glove Award, has four Silver Slugger Awards, and five career All-Star appearances. In his career, he is also batting .287 with 223 homers and 790 RBIs. He also has a career WAR of 42.0; which ranks 16th among active players. Though McCutchen has been on a slight decline in his career, he had a nice bounce-back season in 2018 to prove he still has some baseball left in him. The Phillies will look to guys like McCutchen to lead a young Phillies lineup back to October.
Photo Credit to Scott via Flickr