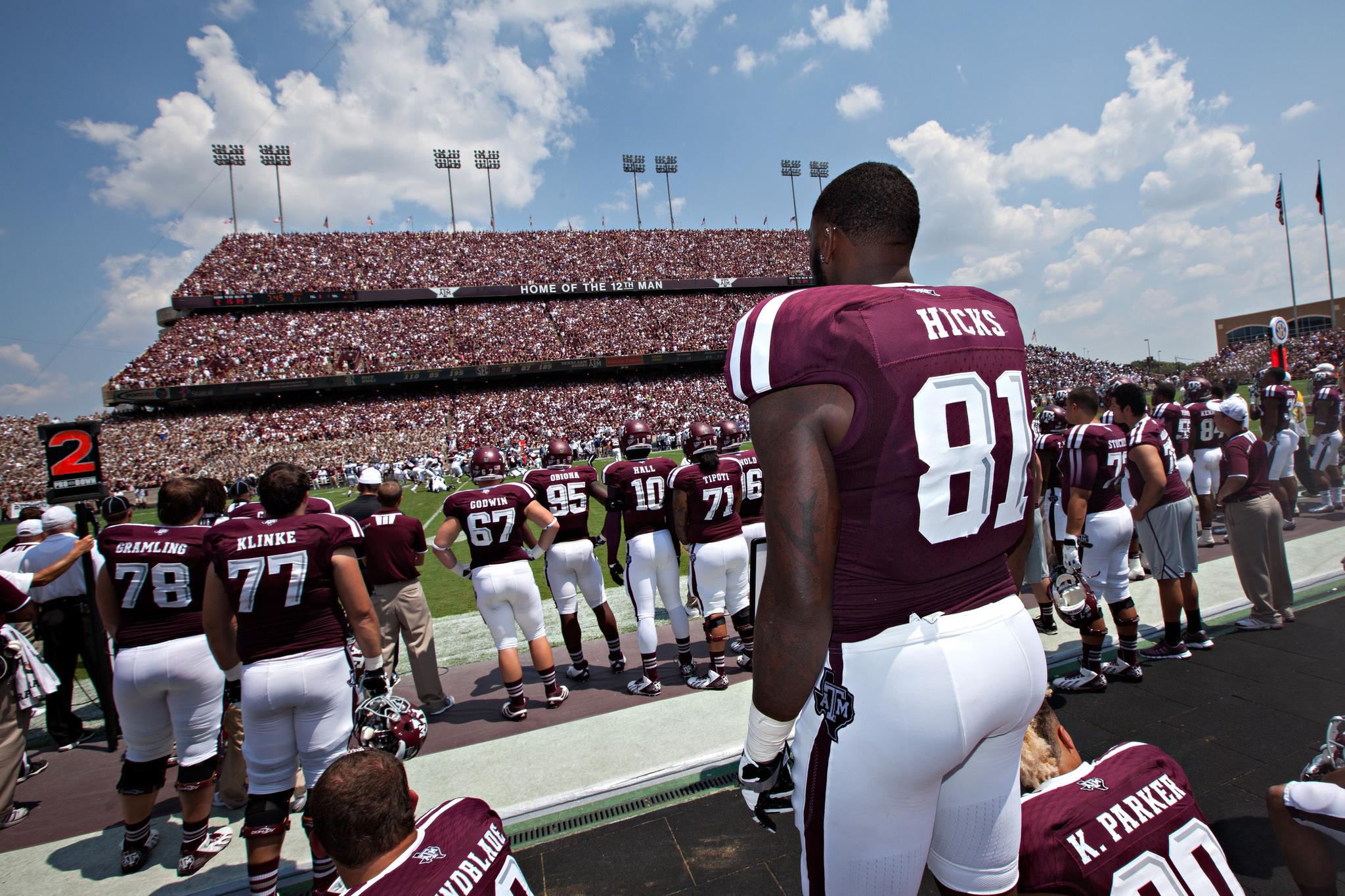 Next Up For The Texas A&M Aggies Is Auburn
When the 2018 season began, the Aggies (5-3, 3-2) and Auburn (5-3, 2-3) was a game circled on many calendars. It meant more then then it does now. Because of how downhill the Auburn season has gone, since the opening week, they are mere spoilers of a solidly credible season for Texas A&M. The Aggies resume is pretty stout despite having lost a two point heart-breaker to Clemson and a blowout defeat to Alabama. #20 A&M looks to stay in the hunt for a major bowl bid come late November.
Storylines
There are so many interesting storylines to this game. Auburn quarterback Jarrett Stidham is from Texas. Originally signed to be a Baylor Bear, the Stephenville native despite numerous in-state opportunities chose Auburn. Now the Texas son has a chance to spoil what could be a great season for A7M.
The Aggies have never lost at Jordan-Hare Stadium, which is the site of Saturday's match-up. Now the story is different outside of of the Tigers' home field. In fact, Stidham who was thought to be going to A&M when he left Baylor shredded the Aggies at Kyle Field. The sixth best dual threat quarterback coming out of high school completed 20 of 27 for 288 yards and three scores in a 42-27 blowout.
Something will have to give.
Aggies Run Defense Is Stout
The Aggies run defense is one of the best in the nation. They allow the fifth fewest rushing yards per game at 89. A&M has allowed Clemson, Alabama and Kentucky to less then four yards per carry. In the SEC they have the lowest rush attempts against of any team.
Those defensive linemen, Landis Durham, Kinglsey Keke, Justin Madubuike and Daylon Mack, have combined for 24½ tackles for loss this season, 15½ of which have been sacks. At the second level, linebackers are Otaro Alaka and Tyrel Dodson rank first and third on the team with 49 and 37 tackles, respectively.
Texas A&M's defense leads the SEC and is seventh nationally in opponents' third-down conversion (27.5 percent). Auburn's offense ranks 12th in that category at 37.2 percent.
Something will have to give.
A&M Tested And Proven
Five of A&M's eight games this season have been decided by one score. Three of the last four decided by seven points or less. Were it not for a heartbreaking two point loss to Clemson in which they had the Tigers on their heels, this game would have a lot more riding on it.
Second in the nation in time of possession and fourth in yards per game (425) and fifth in yards per play, the Aggies have an offense that can control the tempo of a game. Running back Trayveon Williams averages 4.26 yards per carry and will have to do that and more come Saturday.
Auburn defensive end Nick Coe has 11.5 tackles for losses and is a nearly immovable force.
Something will have to give.
The Final Whistle
Texas A&M head coach Jimbo Fisher and Auburn head coach Gus Malzahn meet for the first time since the 2013 national championship game. You'll remember that it was Fisher and his quarterback Jameis Winston who pulled out a 34-31 win with 13 seconds to play. Neither coach has forgotten that game.
Malzahn knows what Fisher wants to do and Fisher knows what Malzahn wants to do. it will be a chess match between the two. Auburn would like nothing more then to dash any hope A&M might have of a major bowl bid. Fisher has the team he wants up and ready to keep the chains moving forward. No surprises on what happens here but something will have to give.
Pick A&M to continue the winning streak in Auburn with another close one 24-21 over the Tigers.
Photo credit to Texas A&M University via Flickr