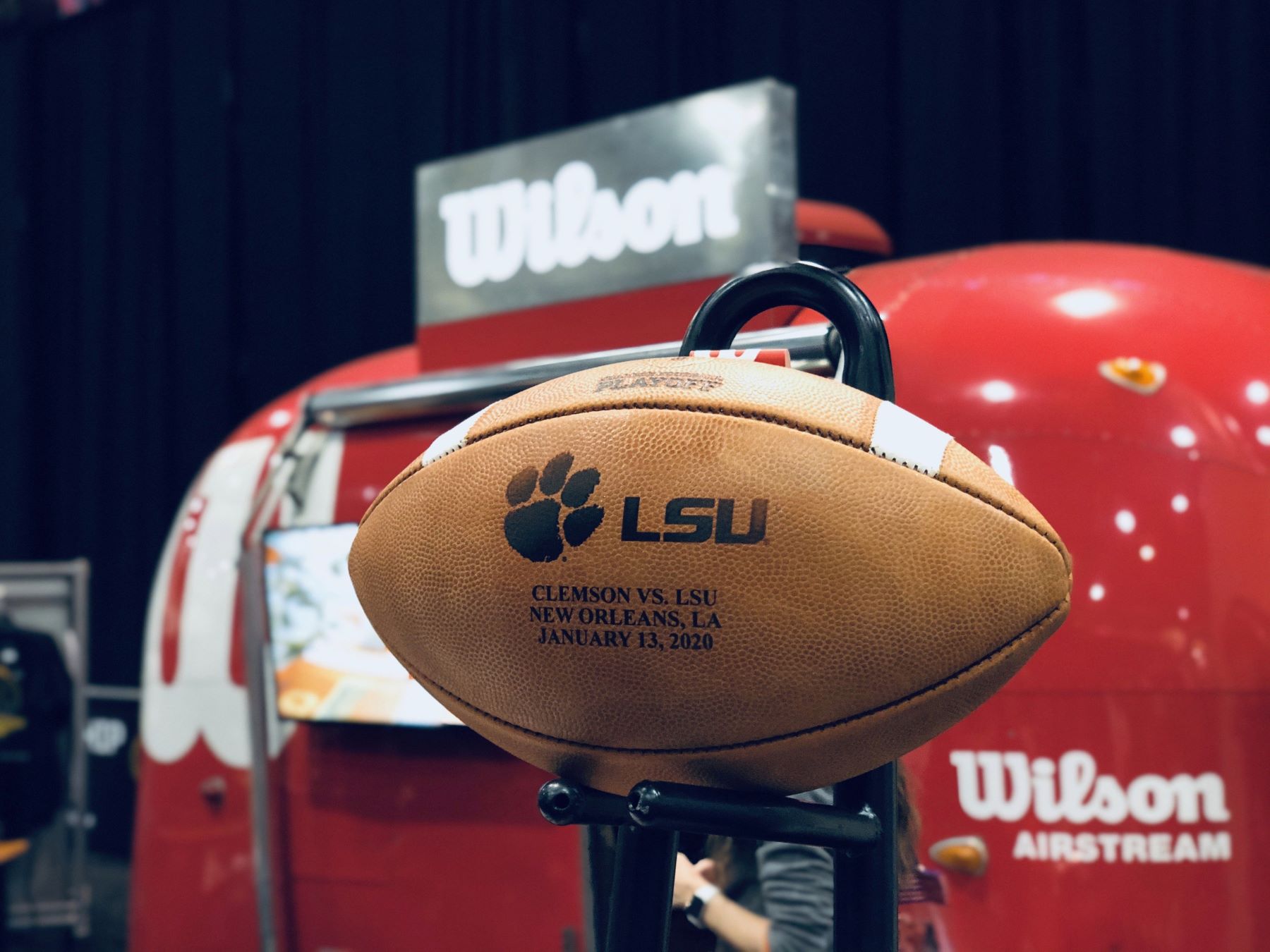 National Championship: #1 LSU vs #3 Clemson Preview
Matchup: #1 LSU Tigers (14-0, 8-0 SEC) vs #3 Clemson Tigers (14-0, 8-0 ACC)
Date: Monday, Jan. 13, 2020
Time: 8:00 p.m. (est)
Network: ESPN
Location: New Orleans, Louisiana
Venue: Mercedes-Benz Superdome
Seating Capacity: Expandable to 76,468
The day is finally upon us. The blood has been spilled. The sweat beads have dripped. The bowl games are over. The National Champion will finally be decided.
This year's College Football Playoffs National Championship is as intriguing as ever. Two undefeated Tigers will clash.
In the blue corner, #1 LSU, at home in Louisiana and the betting favorites. They have been surging all year off the arm of Heisman winning redshirt senior QB Joe Burrow. The team has had 'a team of destiny' vibe all season and if their beat-down of #4 Oklahoma was any indication, they are not letting it get to their heads. In the red corner, defending champions, #3 Clemson. Still undefeated when sophomore QB Trevor Lawrence starts, they have somehow flown under-the-radar this year. They sure made themselves known again though by beating #2 Ohio State. Can they pull off another upset and be the first back-to-back winner since Alabama (2011/2012)?
I can't wait to find out.
LSU
In terms of the match-up, this is as good as it gets. LSU boasts the #1 ranked offense in the country, averaging 564.1 yards-per-game (YPG), while Clemson showcases the #1 defense; allowing 244.7 YPG. If LSU is going to win it all, they'll need to find a way to pass against Clemson's top ranked pass defense (138.5 YPG). I'm sure Burrow will be on his game, but they're going to need their trio of receivers to step up. I'm looking for a big game from sophomore WR Ja'Marr Chase, the 2019 Biletnikoff Award winner. Chase (6'1/200) is the most explosive member of the receiver group, but was not much of a factor in the win against Oklahoma. I don't think they'll be able to win without Chase making his presence known. It is time young fella.
Stopping the Pass
The LSU Tigers have a prolific offense as we all know. Though Clemson does as well and if there is any weakness to exploit in this game, it is the LSU defense. They haven't been terrible this year, playing timely defense to propel the team forward, but they can be had; specifically against the pass. LSU allows a hefty 221.7 YPG. They aren't short on talent though, as freshman CB Derek Stingley Jr. and senior CB Kristian Fulton are surefire NFL players one day. They'll need to come correct though against junior WR Tee Higgins. Higgins has been dynamite for Clemson all year and may have some extra motivation after being in-and-out of the Fiesta Bowl with a head injury. There is reason for hope though as Stingley leads the country in contested targets forced (33) and has allowed a 13.0 passer rating on those, according to PFF. He also has picked off five contested throws this season and I have to agree with the analytical website in my prediction of him getting Lawrence to throw his first interception since October.
Clemson
The Tigers from Clemson roar into this one fresh off a barn-burner against the Buckeyes. They pulled off the comeback against Justin Fields and company, but falling behind Burrow and company is strongly unadvised. A lot of the focus has been given (and rightfully so) to the match-up between the LSU offense and the Clemson defense, but people need to stop sleeping on the Clemson offense. I mean come on people, Lawrence will be the first pick come 2021 for a reason! He has led the Tigers to the third-ranked offense at 538.4 YPG! Sorry for yelling. But it is quite astounding  that they don't get talked about more as a truly elite offense. Maybe it was Lawrence's rocky start? Who knows. All that matters is that they're here and successful and a lot of that isn't just because of the QB either.
The Running of the Tigers?
Junior RB Travis Etienne totaled for 134 yards and three TD's in the Fiesta Bowl. Even more important than the numbers though were his timely runs. His first TD was self-created TD and really stopped the bleeding for Clemson. They'll need some more of that come Monday, as LSU allows 119.6 YPG on the ground. Aiding Etienne will be the Clemson offensive line, anchored by sophomore Jackson Carman. Carman has been tremendous this year, finishing with a top-four run-blocking grade among tackles, according to PFF. If Clemson can stay ahead of the chains and keep Burrow and their prolific passing attack off the field, Clemson may just win the day.
Prediction
Now I must finally make my last pick for the 2019 season (fake tears). Hmm…this really could go either way for me. Do I ride with the part of me that says defense wins championships and in so many #1 offense versus #1 defense meetings, the defense usually wins? Or do I ride with the other side of me that says LSU has been THAT team all year? The team that has skyrocketed Burrow to be the favorite for the #1 pick come April, the team that has solidified Ed Orgeron's place among the best coaches in the nation, and the team that just feels like the best team cause of all the glimmer that has shined through them in 2019. Well, folks. It took me a while, but I'm riding with my gut.
Prediction: LSU 27 – 21 Clemson
Written by Samit Bariana
Follow Samit and TSJ: College Football on Twitter!

Photo credit to CFBPlayoffs via Twitter

Follow TSJ on YouTube and Twitter