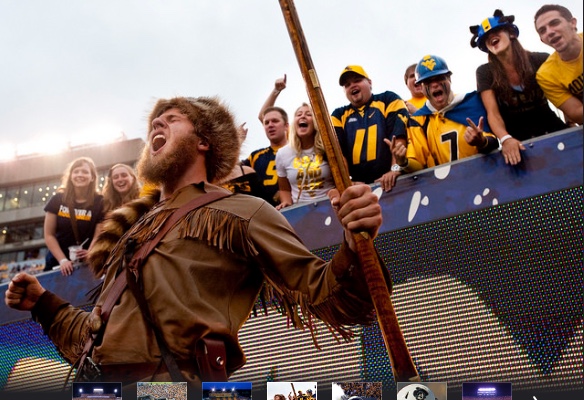 Week 9 of college football is underway. We will see a match up on Thursday, and hopefully the Mountaineers can regain a win after the loss to Iowa State in week 7. Let's take a look at West Virginia vs Baylor.
West Virginia vs Baylor Review
West Virginia had their first loss in week 7, when Iowa State ended the winning streak for the Mountaineers. Quarterback Will Grier only had 100 passing yards, 1 Touchdown and 1 interception during the whole game. Grier normally has 200 or more yards in passing. The Cyclones were able to shut down Grier and the Mountaineers, and gave them their first loss of the season. Can West Virginia bounce back, and win against the Bears of Baylor? Or will they let the loss take away their will power?
Baylor has a 4-4 record. The Bears lost to the Texas Longhorns last week, 23-17. Quarterback Charlie Brewer had 240 passing yards, 1 Touchdown, and 1 interception. Can the Bears gain another win, or will the Mountaineers send them to 4-5?
Game Information
Date: Thursday, October 25
Time: 7pm (Eastern time)
Channel: FS1
Place: Milan Puskar Stadium (Morgantown, WV)
Let's get ready for Mountaineer football!
Social Media
Twitter: @T101Sports and @T101SportsCFB
Writer: @justbeingk88
Subcribe to TSJ 101 Sports TV on YouTube!
Picture Credit: Steph Chambers via Flickr