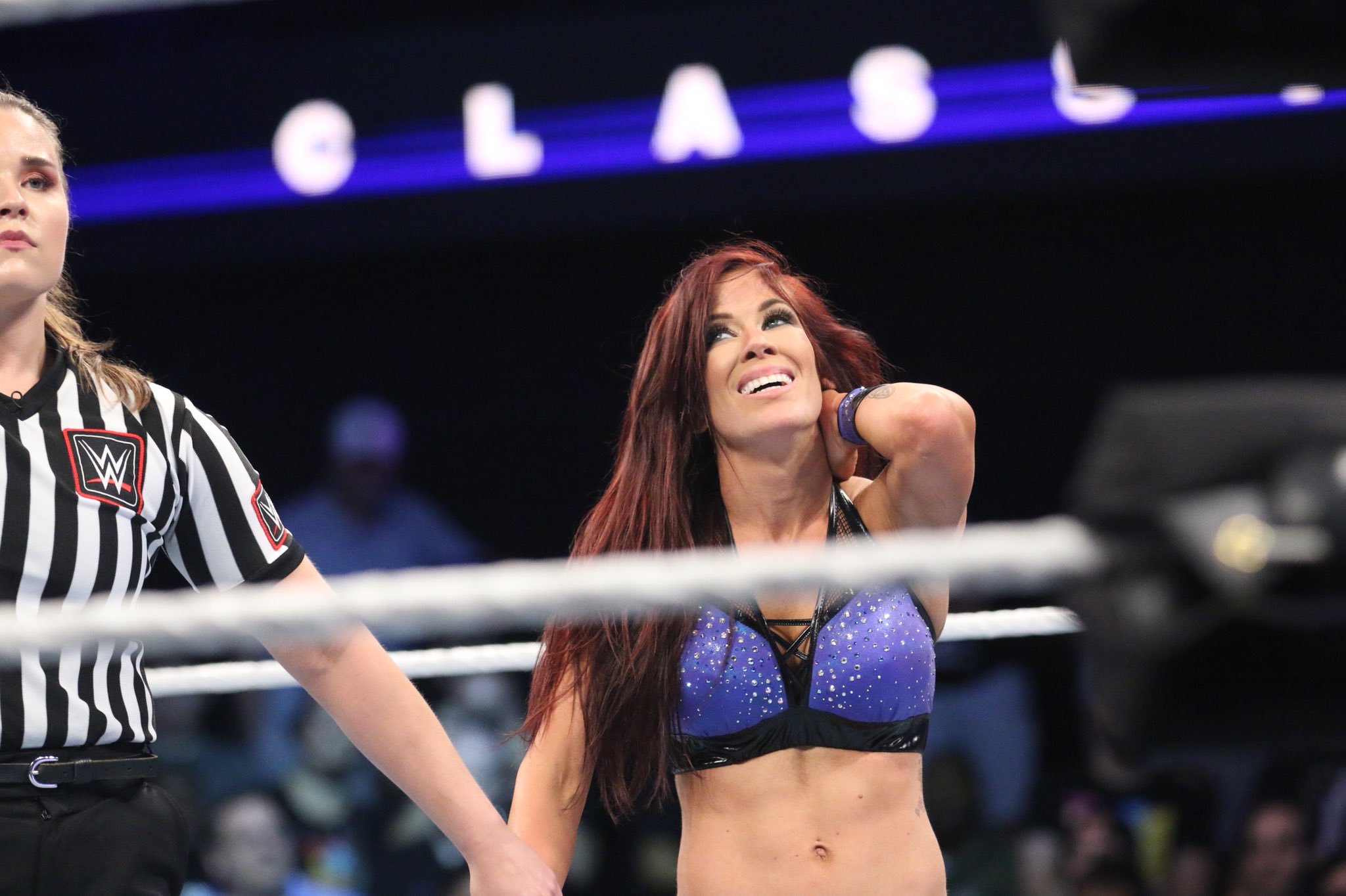 Madison Rayne Signs ROH and WOH Contract
Former Impact Wrestling Knockout's champion, Madison Rayne, has officially signed with Ring of Honor's women's division.
Women of Honor
Women of Honor is ROH's women's division. Several notable names that are signed with WOH are Tenille Dashwood (formerly known as Emma in WWE), Brandi Rhodes, and Kelly Klein.
Rayne competed in the inaugural WOH Championship tournament. She lost in the first round to Mandy Leon. She would get another shot at the title against Sumie Sakai. Rayne was unsuccessful in the match.
The Impact Zone
Madison Rayne in her own right is a former Impact Wrestling Knockout's champion. She spent most of her career in TNA/Impact Wrestling.
Rayne held tag team gold with Velvet Sky, Lacey Von Erich, and Gail Kim. With Angelina Love and Velvet Sky, Rayne was part of the stable "The Beautiful People" between 2009 and 2010.
Rayne was named Queen of the Knockouts in 2014.
Other Accolades
Madison Rayne competed in both Shimmer and Wrestlelicious (yes, that was an actual wrestling company at one point) in the mid-2000s.
Rayne would compete in the 2018 Mae Young Classic (under the name Ashley Rayne) but wouldn't make the finals.
Many have speculated that Rayne was going to sign an NXT deal with WWE. Since her part in the Mae Young Classic drew a lot of attention, it made sense to have Rayne sign. But, apparently that didn't happen. It is uncertain if an NXT contract was offered in the first place.
With her signing with ROH and WOH, Madison Rayne joins the likes of Brandi Rhodes and Tenille Dashwood. Now that Ring of Honor's women's division is in full effect, it seems Women of Honor is the perfect spot for Madison Rayne in the forth coming years. With her impressive wrestling background, Madison Rayne should fit right in with the rest of the WOH roster.
Social Media
Follow TSJ101Sports on Twitter: @T101Sports and @T101SportsWWE
Follow me, the writer, on Twitter: @JordanPiekarski
Subscribe to get the latest news from TSJ at the TSJ 101 Sports TV YouTube channel!
Photo credit to Madison Rayne via Twitter