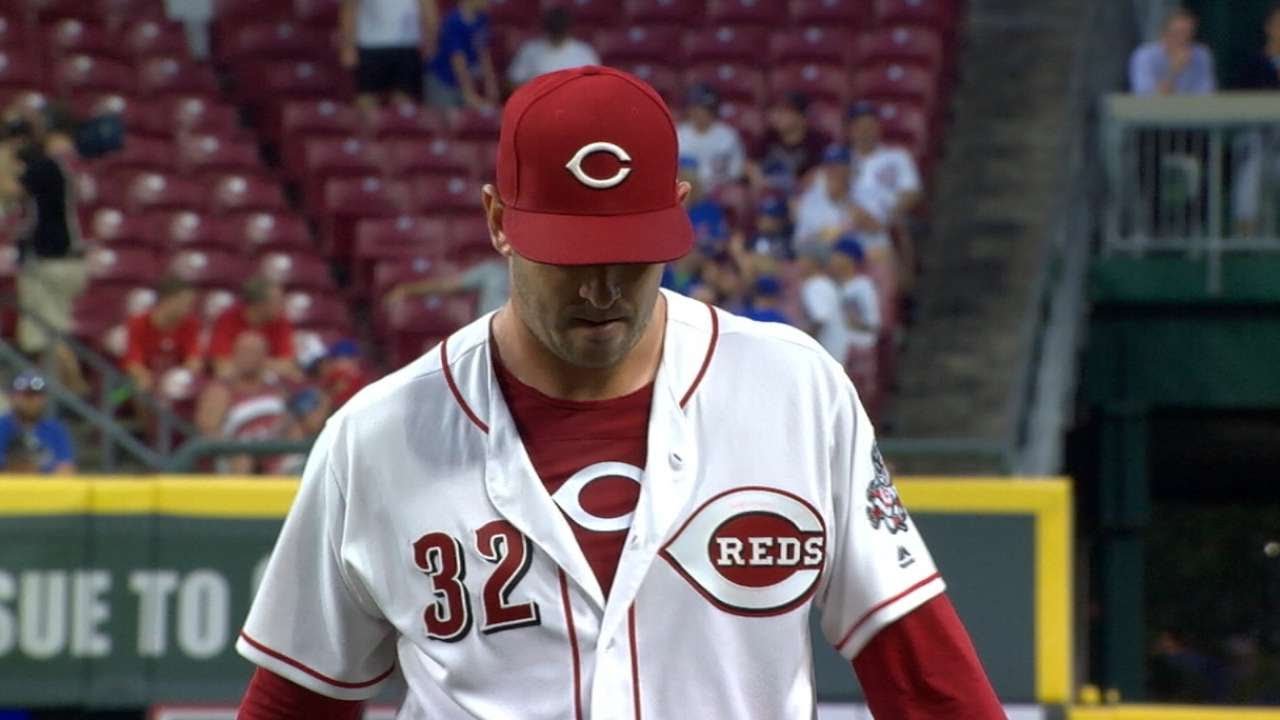 Matt Harvey Returns To Queens For First Time
Last night, the Mets opened a three-game series against the Cincinnati Reds. This series marks Matt Harvey's return to Queens for the first time since being traded in May. Before the trade happened, Harvey was DFA'd by the Mets and he later declined the assignment to Tiple-A, thus leading to a trade that brought Devin Mesoraco back to the Mets in exchange for Harvey. Harvey left the Mets with a 0-2 record and a 7.00 ERA.
Harvey on Return
Matt Harvey seemed to have mixed feelings about his return to Citi Field last night. He sat in the third-base dugout as a swarm of reporters asked him questions. He was emotional in saying, "I may have cried a little" when he first found out his time with the Mets was over. The biggest response reporters got from Harvey was, "I can understand that there will be some boos. … I do want everybody to know that I do regret the mistakes I made. But I did put my heart into this organization."
Harvey's Legacy with the Mets
If you asked every Mets fan about their opinions of Matt Harvey, the results would be an even split. To some, Matt Harvey left as a hero, while to others, he left as an evil villain. Until injuries and off-the-field issues began to plague him, Matt Harvey was one of the most electric pitchers in Major League Baseball. His performance in World Series Game 5 will go down as the most memorable moment in his career with the Mets, but also as one of the biggest turning points in his career as he has never been the same pitcher since that night. His career with the Mets concluded with an All-Star Game start in 2013, a Comeback Player of the Year Award in 2015, and countless memories Mets fans will never forget.