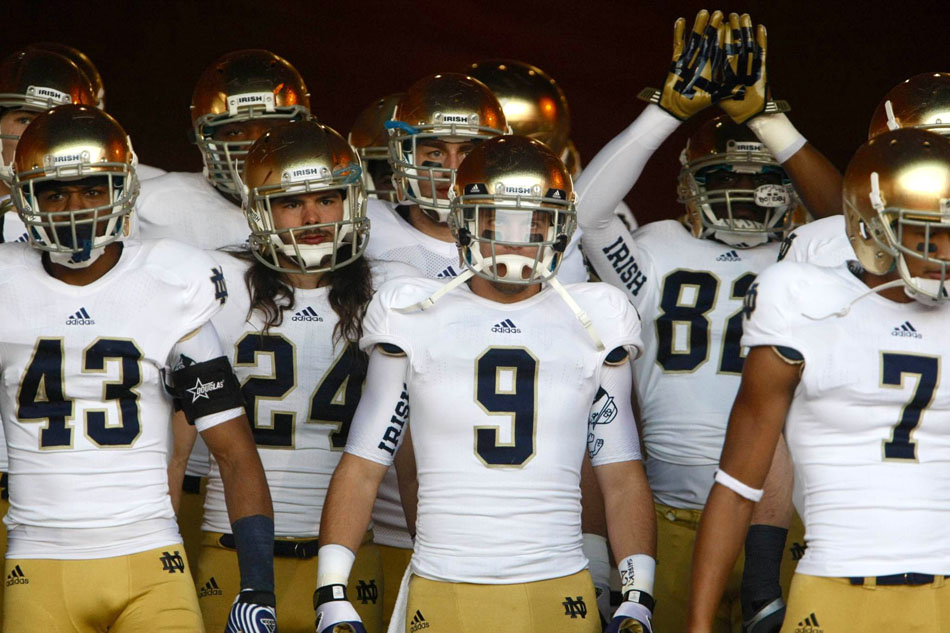 Should Notre Dame Just Join a Conference?
With the recently new playoff system the question remains, should Notre Dame just join a conference?
The Notre Dame Fighting Irish have been an independent football team for their entire existence as a college football program.
This has allowed the team to play a wide range of opponents. In addition, they have developed rivalries with teams from Maryland all the way to California. However, in recent years this status has become increasingly unpopular amongst both fans and critics alike.
Why It is a good idea for Notre Dame to join
As a fan, I am completely on board with them finally becoming of a power five conference program. For once, they are pretty much in a conference already. Since 2014 Notre Dame has been playing a number of games against ACC teams. They are quite literally halfway in the conference! It would make more sense to not have an agreement to play these teams.
Having an obligation to play certain teams directly goes against the definition of being independent. However, not actually being in the conference you have an obligation to play teams. This takes away the benefits that come with being in a conference. These benefits revolve heavily around the college football playoff.
In its four years of existence, college football teams and fans are starting to get a better grasp on how playoff selection committee operates. Much of their decision making comes down to conference champions. Not just regular season champions, but those win their respective conference championship game. We saw how not having a conference championship worked out for the Big 12 conference in 2014. Even though I'm not a fan of the conference championship games themselves, it is pretty clear how crucial they are.
Therefore, if Notre Dame ever wants to seriously contend for a playoff spot they need to either go undefeated (not easy) or join a conference!
Perhaps the ACC which they are (once again) pretty much already in!