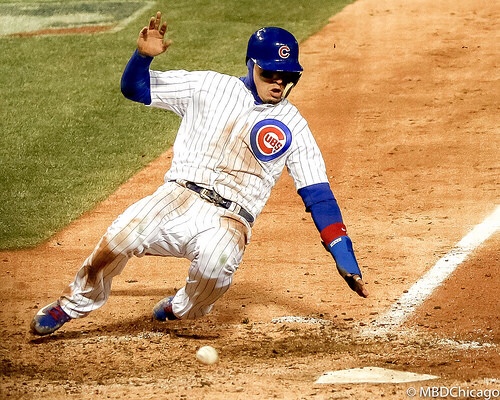 Javier Baez And Willson Contreras Are Heading To The All-Star Game
It happened it finally happened! Javier Baez and Willson Contreras are heading to their first-ever All-Star game. A well-deserved spot on the team is something a lot of us Cubs fans had expected for Javier Baez. However, Willson Contreras not so much, especially having to go up against guys like Buster Posey and Yadier Molina. Both guys are young and earned the right to be able to play on this team that is stacked to the brim with stars.
Javier Baez
Not much of a shock I would say for Cubs fans, but I know a lot of other fans were second-guessing Javier Baez's talent and high Baseball IQ. Ranking third in the league in RBIs with 65, 23rd in the league in Home Runs 9th in the league in slugging percentage, 20th in the league in OPS and fourth in the league in triples. And let's not forget his ability to stretch would be singles into doubles. His defense is even more impressive, a constant human highlight reel. Javier Baez, at the young age of just 25 years old is already showing the type of player he can be. Javier Baez and Willson Contreras both have the potential to be elite players in the league one day.
Willson Contreras
This one came as more of a shock to me, and not because I don't think he's not good. I just thought Buster Posey for sure had the catching spot in the bag. Willson though as of lately has played exceptionally well. In July, Contreras has played five games and is hitting an outstanding .526 and driving in four runs. So, Contreras made a strong case for himself in the past couple of games, and I guess it was enough to get him the starting spot on the All-Star team.