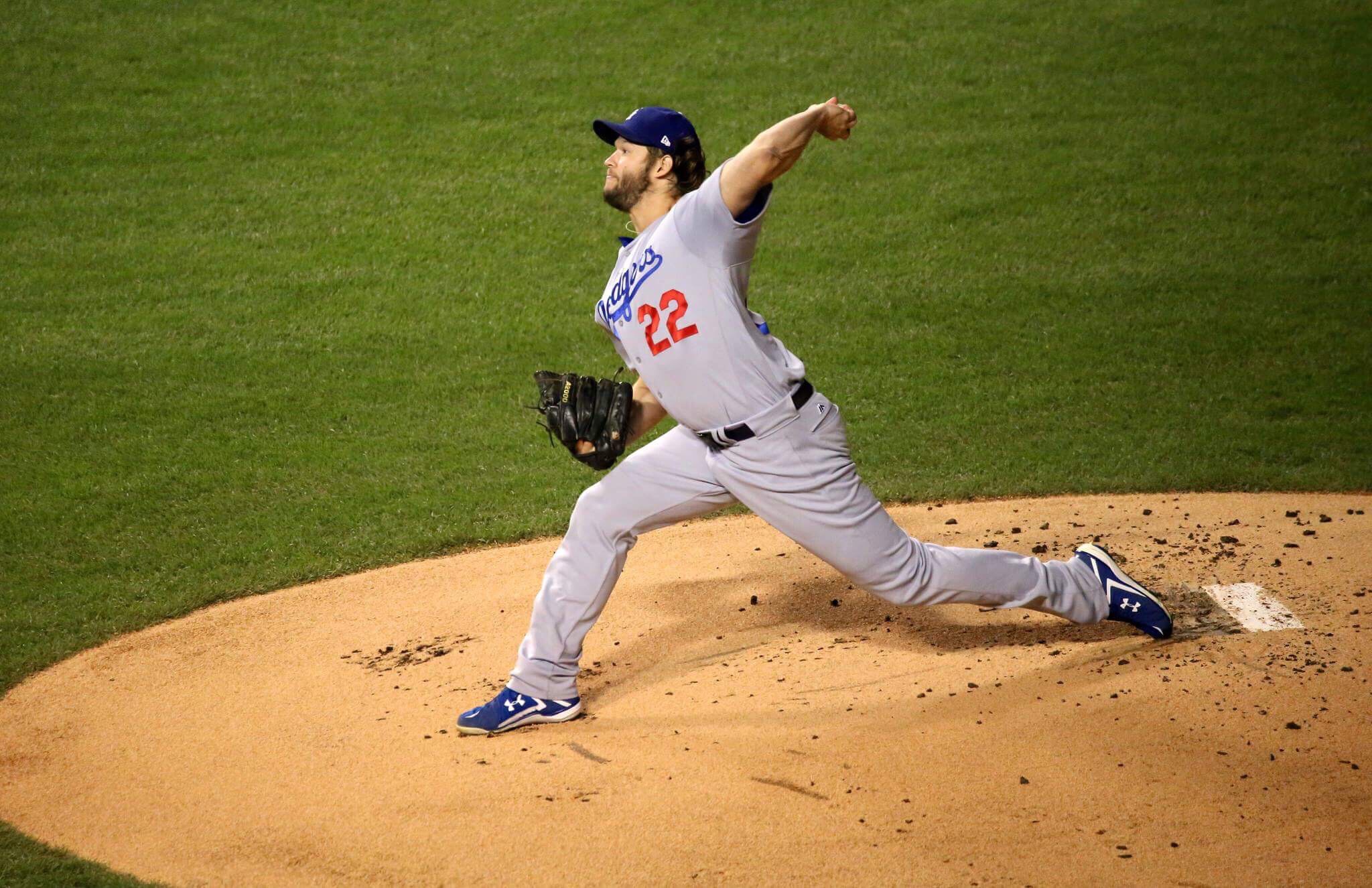 Kershaw Hurls A Scoreless Six In Dodgers Win; Throws 2000th Inning
Last night, Clayton Kershaw showed no signs that he had recently been on the disabled list. In fact, Kershaw hurled a scoreless six in the Dodgers 8-2 win against the San Diego Padres and held the Padres to just two singles and a walk and had five strikeouts.
In reaction to his performance, Kershaw said,  "It was a good day, and it was a step in the right direction. My pitch count got up early, but for the most part, I made some good pitches when I needed to."
Kershaw, although someone who is always in the talks as the best pitcher in baseball, is also pretty modest about his performances and is his own worst critique. With that said, Kershaw without a doubt made more than just, "some good pitches" when he needed to. However, don't take my word for it.
Dodgers manager Dave Roberts had this to say about Clayton's performance: "It was really good," "He was in rhythm and sync in his delivery, and I think that's the best I've seen his slider, and his fastball command was great."
In addition, San Diego manager Andy Green commented about Kershaw:
 "I thought compared to how we've seen him on video the last couple of times out, I thought he was sharper,"  "He's been one of the best for a long time…we are still struggling to solve him."
However, the Padres are not only struggling to solve Clayton; but they are also struggling to solve the Dodgers in general. The Dodgers have beaten the Padres in 33 out of their last 48 games and have won 7 out of 10 of those meetings this season.
Kershaw Throws 2,000th Inning
In addition to looking sharp and getting the win, Kershaw reached a career milestone last night by throwing his 2,000th inning. Kershaw is the 13th Dodger to reach the 2,000 inning mark and the 11th active pitcher to do so.  "I should have gotten there a lot sooner, but I kept getting hurt," Kershaw said. "It sounds like a lot of innings. Hopefully, I have a few more left."
In addition to reaching the milestone, Kershaw had to face his longtime catcher and friend A.J. Ellis. When asked about it, Kershaw said:
"It was miserable," he further commented, "I've faced a lot of ex-teammates and friends in this game. But probably nobody that I have the history I have with A.J. We both kind of decided we that, hopefully, it was the last time we have to do that."
Kershaw and Ellis both came up to the bigs in 2008 and were teammates for nine years. Ellis was Kershaw's preferred catcher, so the two were very close. In fact, when learning about Ellis being traded in 2016, Kershaw as "shocked" and the two men both shared a cry. In the end, Kershaw got the best of his buddy as Ellis was unable to get a hit off of his good friend.
Dodgers Bats Bounced Back
After dropping the Freeway Series to the Angels this past weekend and only scoring eight runs total in those three games, the Dodgers bats bounced back and scored eight runs last night, shockingly without a home run. Leading the way were Cody Bellinger and Justing Turner who both had three hits. An excellent addition was Andrew Toles, who went 2 for 3 with 2 RBIs. Toles started his first game of the year, since being recalled from Triple-A Oklahoma City after Yasiel Puig went on the disabled list with a strained oblique. Toles displays yet again the depth the Dodgers have, especially in the outfield. His speed is a much-welcomed addition.
Up Next…
The Dodgers have two more games in San Diego. Tonight, veteran Rich Hill is scheduled to start against rookie Eric Lauer. Then, Thursday experienced Kenta Maeda is slotted for a start against rookie Joey Lucchesi. Both pitchers looked good in their last starts but didn't go deep in either of them. Statistically, the Dodgers should win at least one, if not both of the next two games. Let's see if statistics hold true, and the Dodgers can get the wins and potential sweep.