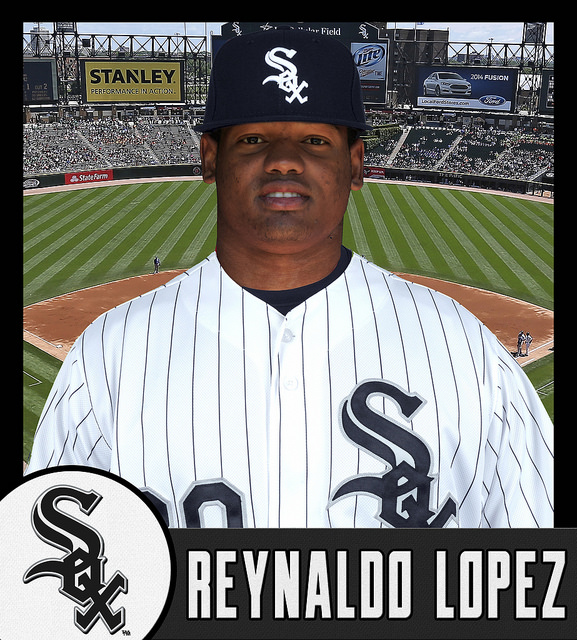 Breaking Down Reynaldo Lopez's Start To The Season
Despite a rough start for the White Sox, with many pitchers and hitters starting off the season slowly, starting pitcher Reynaldo Lopez has had some impressive starts and shown some improvement in his game. So, let's start breaking down Reynaldo Lopez's start to the season.
Overall Stats
Looking at Reynaldo's stats so far this season, Lopez has a 0-2 record with a 1.50 ERA with 23 strikeouts in 24 innings pitched. Despite the 0-2 record, Lopez has had a great start to 2018. Many, myself included, were worried about Reynaldo's strikeouts per game, but this season he already has 23 through 4.
Looking at last season, in 47.2 innings Reynaldo had 30 strikeouts. Lopez is already on a better track this season, as he is currently averaging 5.75 strikeouts a game, which would round up to 6 per game. He's also averaging 6 innings pitched per game so far this season. Lopez will look to improve and go later into games, as he averages 99 pitches a game.
The most earned runs Reynaldo Lopez has given up in a game so far this season was 2 against Oakland. The Bullpen would go on to give up 6 more runs after Lopez's start resulting in an 8-1 loss.
A Deeper Dive
Looking a bit closer at Lopez's start, he is currently getting an average run support of 1 run per game. He is getting the "Jose Quintana treatment" so to speak. The low run support is obviously resulting in his 0-2 record. His 1.50 ERA speaks for itself. Lopez has only given up a maximum of 4 hits in a game and averaging 4 (3.75) walks per game.
Lopez will obviously be looking to bring down that walk total if possible, but he's doing pretty well in that department this season. One of the most impressive stats is that Lopez is currently holding opposing batters to a .150 batting average. Despite his 0-2 record and low run support, if Lopez can hold batters to a sub .200 batting average, it will pay off in the future.
The Future Outlook
After breaking down Reynaldo Lopez's start to the season, it's clear he has started off the season much better than the other pitchers in the White Sox rotation. If he continues pitching the way he has so far this season, the White Sox bats should heat up as the season moves forward and Lopez should see an improvement in his record, and ability to go later in games. So until further notice, when Reynaldo Lopez is on the mound, you should tune in.
---
About Me
I am the MLB Editor and White Sox writer here at TSJ 101 Sports. Since I was a little kid, my dream has been to be involved with the sport of baseball. You can support me and my dream by donating me a Ko-Fi with the button below. Thank you for the Support!

You can also follow me on Twitter @brennanfrawley
This article was originally written by former TSJ101SPORTS MLB Department Head and writer Brennan Frawley. Due to systems modalities, the article has been assigned to the author tag designation "Former Writers".