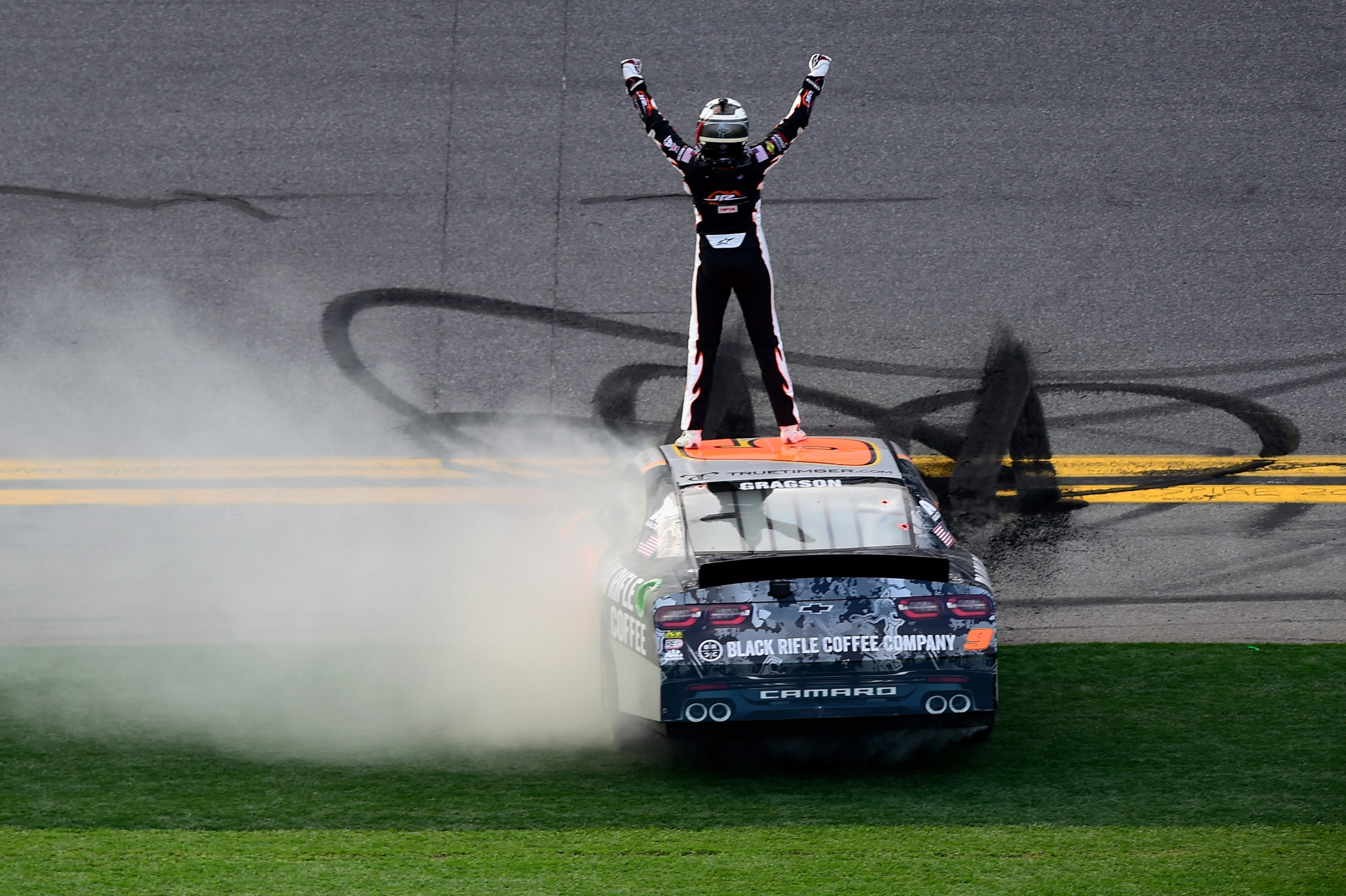 Noah Gragson, Beard Motorsports Team Up for Daytona 500 Attempt
In just over 50 days, one of NASCAR's highest profile young stars will hopefully make his Cup Series debut. First reported by Chris Knight at Catchfence.com, in February's 63rd running of the Daytona 500, the Beard Motorsports No. 62 Chevrolet will return with Noah Gragson behind the wheel. Gragson replaces fellow Las Vegas native Brendan Gaughan, who retired after 2020.
At 22-years-old, Noah Gragson is one of the brightest young talents currently in the Xfinity Series. Last year, Gragson scored his first two wins, including the season-opener at Daytona. Gragson would end the 2020 campaign fifth in the Xfinity standings, with 17 top fives, 25 top 10s, and an average finish of 8.8.
It was previously announced that Gragson would be returning to the JR Motorsports 9 team. He will have increased support from Bass Pro Shops, True Timber Camo, and Black Rifle Coffee Company. Gragson and the JRM 9 team will hope to earn the fourth Xfinity Series championship for this team in eight seasons.
Following last fall's Cup Series event at Talladega Superspeedway, Beard Motorsports was without a driver. That day marked Gaughan's final run in the No. 62 Chevrolet. Over the last four years, Gaughan has made 17 starts with the 62 team. These select races, all at either Daytona or Talladega, resulted in four top 10s. This included last year's Daytona 500, where Gaughan placed seventh.
An Uphill Battle for Gragson?
Since Beard Motorsports is not a full-time team, they are not locked into the Daytona 500. Based on how many cars show up to qualify in February, Gragson will either have to lock himself in on time or through the Duel races. This past year, Gaughan was able to secure his position on time, as 43 cars entered for the 40-car field.
Beard Motorsports has previously raced with ECR-powered Chevrolets, so expect them to be fast once again in February. Gragson will not be the only driver making his Cup Series debut in the Daytona 500. The 63rd running of The Great American Race will also be the first start for Chase Briscoe. Be sure to tune into Daytona 500 qualifying (Feb. 10) and the Twin 125 Duels (Feb. 11) to see how both young drivers fare in their first Cup outing.
Written by Peter Stratta
Be sure to follow us on Twitter.
Be sure to follow the writer on Twitter.
Photo credit to NASCARMedia