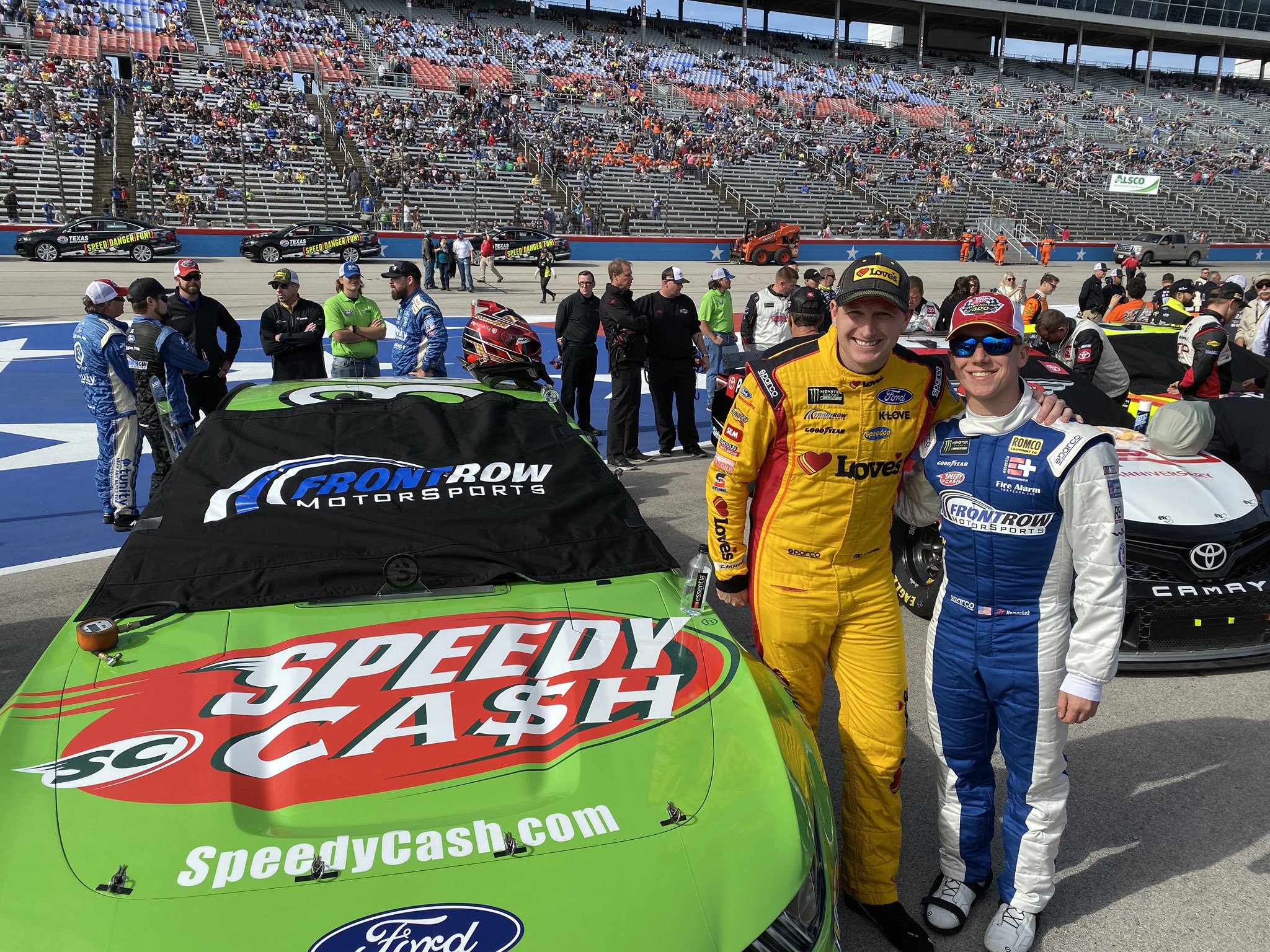 Front Row Motorsports Announces 2020 Driver Lineup
Another two silly season dominoes have fallen into place over this NASCAR off season. On Thursday, Front Row Motorsports made public their drivers for 2020, featuring a new face in the Cup Series. Michael McDowell will return to the #34 Ford Mustang for his third year with FRM. In addition to McDowell, rookie John Hunter Nemechek will take over the #38 Mustang vacated by the retired David Ragan. After running three cars in the 2019 season, Front Row will scale back to just two entries, as the #36 will not be raced.
Career Stats for McDowell, Nemechek
Returning to the team's flagships #34 car, Michael McDowell comes off of a 2019 season where he scored two top 5s and finished 27th in points. Of Front Row's three-man 2019 lineup, McDowell is the only one staying with the team for 2020. Beyond 2019, McDowell has 321 career Cup Series starts, three top 5s, eight top 10s, and an average finish of 31st. 2020 will be the Arizona native's 13th season in the Cup Series, as he still searches for his first career win. McDowell finished fifth in both the Daytona 500 and the fall Talladega race for his best results from 2019.
John Hunter Nemechek will be joining an already stout Rookie of the Year class, including names such as Bell, Custer and Reddick. Nemechek's past Cup Series experience came in the final three races of 2019, subbing for the sidelined Matt Tifft in the Front Row #36. In those three starts, Nemechek's best finish was 21st at Texas.
Nemechek competed full time in the Xfinity Series in 2019, collecting 14 top 10s and finishing seventh in points. Nemechek did earn an Xfinity win at Kansas in 2018, in addition to his six previous Truck Series wins. His most recent Truck Series victory was at Martinsville in 2018. Nemechek has made a name for himself by always out-performing his equipment, so expect that to continue in 2020.
Where do expectations fall for McDowell and Nemechek in 2020? With McDowell's veteran experience, he should help lead this team to better success than their 2019 campaign. After three solid Cup Series races at the end of the year, Nemechek may surprise some with his abilities in a full-time seat. Both McDowell and Nemechek will be on-track again for Daytona Speedweeks in February, which inches ever closer.
Written by Peter Stratta
Be sure to follow us on Youtube and Twitter.
Be sure to follow the writer on Twitter.
Photo credit to Michael McDowell via Twitter.