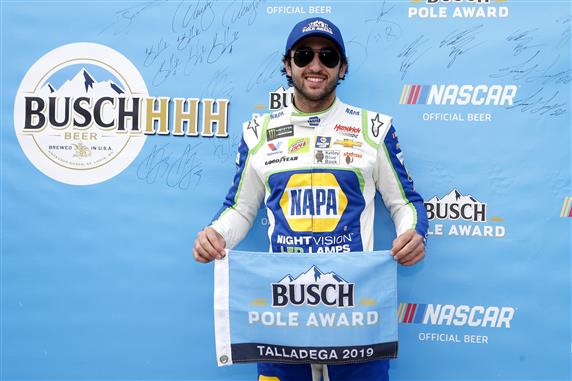 NASCAR
As the Monster Energy NASCAR Cup Series rolls into Kansas for the final race of Round of 12 the sports most popular driver finds himself in a difficult situation. That driver is 4th year driver Chase Elliott, who after a some bad luck finds himself 22 points below the cutoff line. This means this is quite possibly a must win for Elliott. Chase is of course well aware of the situation that he finds himself in this weekend. When asked about his situation he said, "You have to have the mindset to go out there and control what we can control and do everything we can to get a win". Finishing his statement off with "That's all we can do".
While we know that Elliott is in a tough situation you may be asking just how he found himself here. Elliott did in fact get himself an eighth place finish last week at Talladega. However, in the round opener at Dover, he was relegated to a 38th place finish due to engine failure. Elliott could possibly be in a better spot but luck didn't quite go his way last week despite his finish. The man who won last week, Ryan Blaney was worst case for Elliott as he knocked everyone down a spot in the standings.
Kansas a great Must Win for Elliott
Of all the tracks Elliott could enter needing a win, Kansas is one of the more ideal ones. Elliott is the defending winner of this race as last year he netted 8 stage points and led 44 laps on his way to victory. In his seven starts at Kansas, Elliott has finished in the top-10 four times. Including three top-5 finishes and one win. One of Elliott's finishes outside the top-10 was just outside coming in 12th. So as Elliott is in a must win scenario, it also means he's a must watch. So watch for Elliott all day as he is coming from 14th in an attempt to advance.