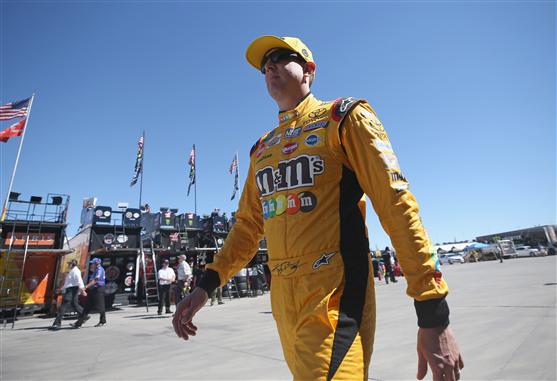 Kyle Busch Wins Regular Season Championship for Second-Consecutive Year
In a sport that seems to be all about winning, Kyle Busch has won a lot lately. Entering this weekend at Indianapolis Motor Speedway, Kyle Busch has already wrapped up the 2019 Regular Season Championship. This is Busch's second-straight year achieving this feat. After leading the points for 14 of 25 weeks, his consistency on a weekly basis became too much for his one challenger. Busch had swapped the points lead with Logano back and forth through the mid part of the season. However, Busch regained the points lead at Watkins Glen four races ago and hasn't looked back. Busch went from second in the standings to clinching the Regular Season Championship in four races. This is nothing except a spectacular accomplishment.
"Kyle Busch Wins"-a phrase all too common
With one race remaining until the Playoffs, Busch has by far accumulated the most playoff points. These, of course, can only be done by winning. Winning things such as stages, races, and most importantly the Regular Season Championship. Busch has won more of these than anyone else this season. Kyle has won 4 races which is tied for the most this season and that is accompanied by 10 stage wins which is three more than the next driver. On top of this Busch winning the Regular Season Championship has only stretched his lead in playoffs points more. Winning the Regular Season Championship has given Busch an extra 15 playoff points. Busch has 45 playoff points- which is 15 more than the second-seeded driver.
What this means is that Kyle has a large cushion in the first few rounds of the Playoffs. In the first round of the Playoffs, Busch could potentially be starting with 45 or more points than the bottom seeded drivers. This gives Busch room for error and could potentially carry him into Homestead despite some lackluster performances. So fans should get themselves ready for Kyle battling it out at Homestead for his second career championship.
Written by Conor Borus
Be sure to follow us on Youtube and Twitter. 
Photo credit to NASCARMedia.