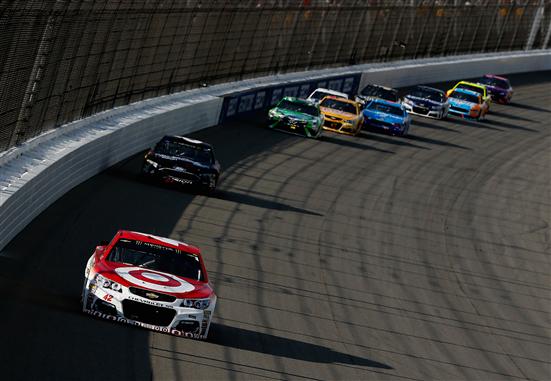 Kyle Larson looks to Reignite his Michigan Magic
As the Monster Energy NASCAR Cup Series rolls into Michigan there will be a 3-time winner looking to punch his ticket to the Playoffs. That driver is none other than Kyle Larson. In May it seemed as if Kyle Larson was beginning to come on after his All-Star Race win. However that has not been the case for the 6 year veteran from California. Larson has continued to struggled this year. But this week may be his saving grace, as Kyle Larson looks to punch his ticket to the Playoffs.
Larson's Up and Down Michigan Stats
Since 2016 Kyle Larson has been hit or miss at the 2-mile oval. Larson managed to tally 3-straight wins at the track from August 2016 to August 2017. However since then he has been anything but spectacular. In the 3 starts since his last win at the track, Larson has yet to crack the top 10. His best finish since then is just 14th, scoring stage points only twice. This spell of luck is going to need to end is Larson wants to put himself in better contention for the Playoffs. While technically in the Playoffs, Larson is anything but in a comfortable position.
With just 4 races remaining until the 2019 Playoffs, Larson finds himself just 46 points above the cutoff. If Kyle has just one slip up in the next four weeks, he could find himself in a battle going down to the wire for the final Playoff spot. It is crucial for him to have that former Michigan magic again this weekend. One single win this weekend would punch his ticket to the Playoffs for the 2019 campaign. For Larson there is certainly no better spot for him to break through than his statistical best track on the circuit.
Written by Conor Borus
Be sure to follow us on Youtube and Twitter.
Photo credit to NASCARMedia