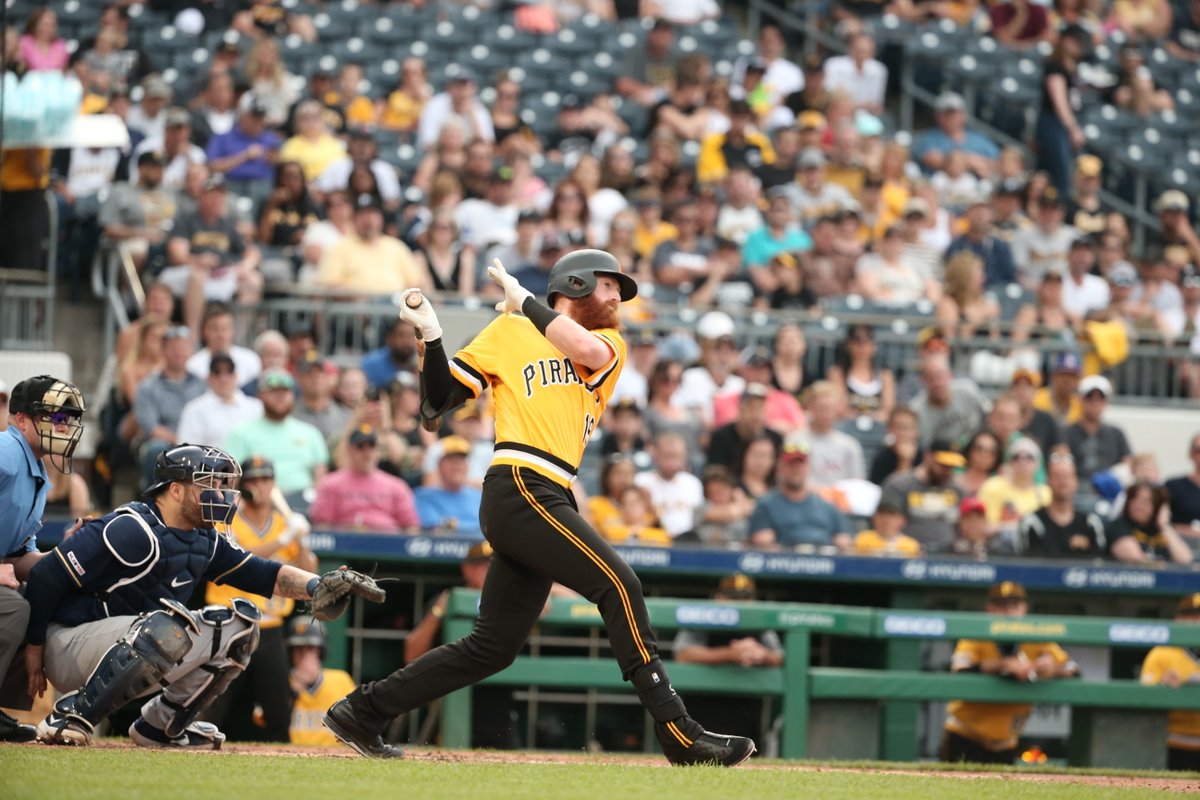 Pittsburgh Pirates Open Another Home Stand
After losing three of four to the Milwaukee Brewers, the Pirates will look to regroup with another three-game series starting Tuesday night. The Pittsburgh Pirates welcome Atlanta Braves as this is the last series before the Pirates hit the road to face the same two teams on the road along with Miami.
Atlanta Braves
Currently, the Braves are getting hot and stand in second place in the NL East division just one game behind the division-leading Philadelphia Phillies. The Braves are 32-27 with a (.542) winning percentage. In their last ten games, the Braves are 6-4 with a current win streak of two games. In fact, the Braves wrapped up five-game homestand in which they got swept by the Nationals (two games) and took two of three against the Detroit Tigers.
The Braves have considerable good luck against the Pirates. The Braves are currently 16-12 away from Atlanta.
Pittsburgh Pirates
On the other hand, the Pirates have been up and down but more on the downside. Likewise, the Pirates are in fourth place in the NL Central standings and two games below .500 with a 28-30 record. The Pirates are five games behind the divisional-leading Milwaukee Brewers. Furthermore, in the Pirates last ten games they're 3-7.
As a result, their home record is below .500 with an 11-17 record and the Pirates are known this season for having one of the worst run differentials in the league with -68. Everyone in the Central division has a positive run differential.
Series Details
The Pirates and Braves will face off for the first time this year starting Tuesday. However, they'll finish the season series next week in Atlanta. The pitching for this series will be looked highly upon. In game one, the Pirates will send LHP Steven Brault (2-1, 5.87 ERA, 26 strikeouts) and the Braves will oppose with LHP Max Fried (7-3, 3.19 ERA, 56 strikeouts). On Wednesday for game two, the Pirates will send RHP Joe Musgrove (3-6, 4.57 ERA, 51 strikeouts) and the Braves will counter-act with RHP Kevin Gausman (2-4, 5.56 ERA, 57 strikeouts). In the finale, the Pirates will send RHP Chris Archer (2-5, 5.66 ERA, 47 strikeouts) and the Braves will go with RHP Mike Foltynewicz (1-4, 6.10 ERA, 32 strikeouts).
Specific Pitching Match-Ups
When it comes to the starting pitchers and the line-ups they'll face. Tuesday night's game seems to be the ideal game. There are multiple hitters in the Braves lineup who have some success against Musgrove. Those Braves players include: Johan Camargo .500 batting average, Tyler Flowers .500 batting average and Freddie Freeman and Matt Joyce each have a career .333 batting average against Musgrove.
Starling Marte has a .500 batting average and two RBIs in six at-bats against Gausman.
Follow us on Twitter T101Sports and T101SportsMLB
Written by Tom Johnston
Follow the writer on Twitter
Photo Credit to Pirates via Twitter