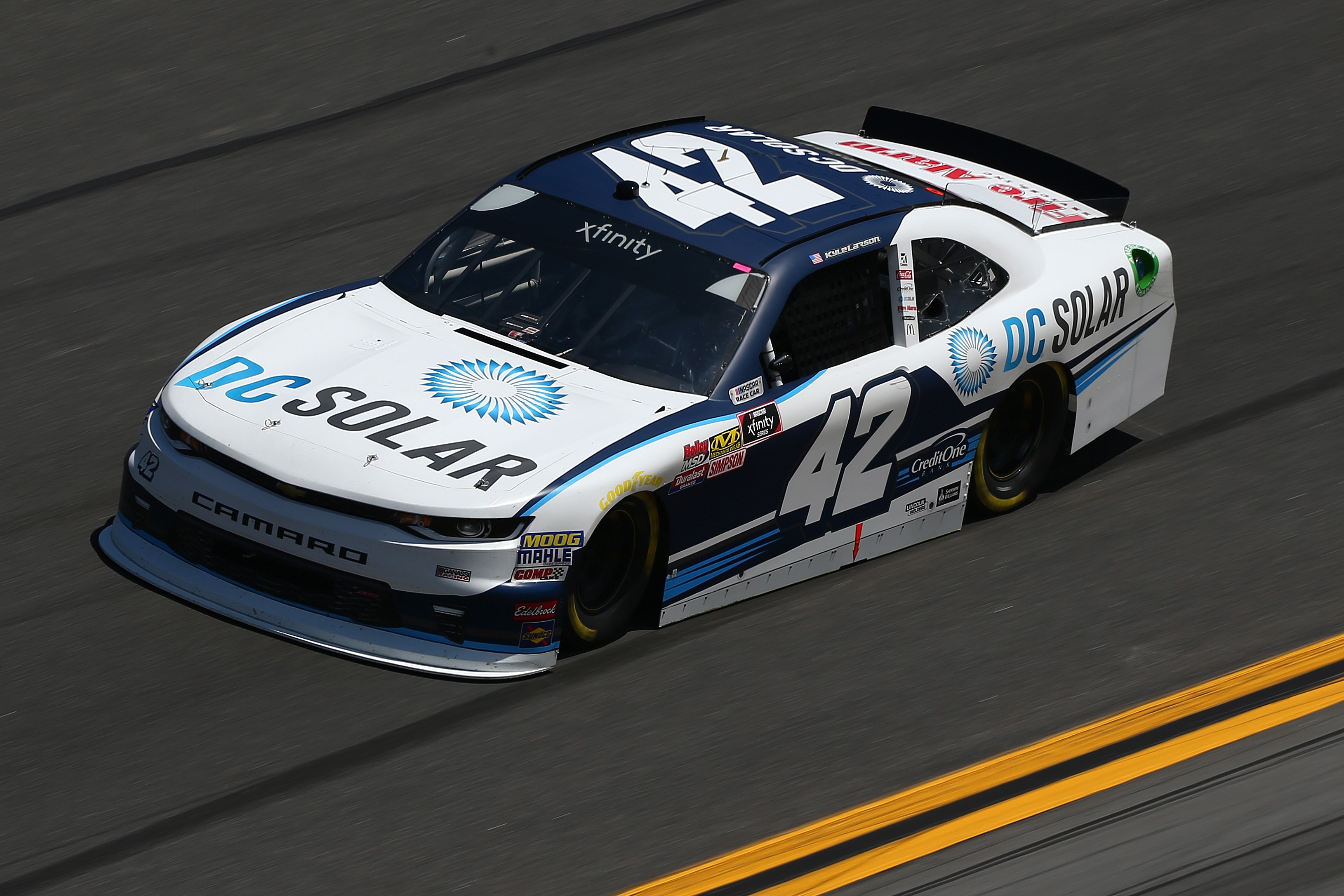 Lack of Sponsorship Forces Ganassi to Discontinue
Xfinity Series 42 Team Operations, Chastain Left Without Ride
Due to a lack of adequate sponsorship, Chip Ganassi Racing announced on Friday the shut down of their Xfinity Series program. This means the 42 car, winner of 6 races in 2018, will not race in 2019. Driver Ross Chastain is out of a ride in the Xfinity Series as well. This news comes just 2 weeks after the FBI raided sponsor DC Solar for alleged tax evasion charges.
42 Xfinity Team's 2018 Stats
In 33 Xfinity Series races in 2018, the Chip Ganassi Racing 42 Chevrolet scored 6 wins with 3 different drivers. These drivers were Kyle Larson, John Hunter Nemechek, and Ross Chastain. The 42 would go on to finish runner-up in the Owner's Championship. After his win at Las Vegas, Chastain was named the full-time driver of this car for 2019. Primary sponsorship for Chastain was coming from DC Solar.
DC Solar Fallout
On Tuesday, December 17, 2018, Federal Bureau of Investigation agents raided the California home of Jeff Karpoff. This raid also included the offices of DC Solar. Karpoff was the owner of the solar company, in addition to a minor-league baseball team in Martinez, CA. Witnesses reported at least 20 agents at Karpoff's home, taking several computers and vehicles. The status of this investigation is currently unknown, as it could be affected by the government shutdown.
It was Karpoff who chose Ross Chastain to run 3 Xfinity Series races in 2018. In those 3 starts, Chastain won both stages at Darlington, won at Las Vegas, and finished 2nd at Richmond.
Statement from Ganassi
Chip Ganassi Racing released the following statement with the news of the Xfinity team closure. "Due to a lack of sponsorship funding, we will cease operation of the No. 42 Xfinity team in 2019. This was a difficult decision for me to make and it comes with much anguish as this is a championship-caliber team (having won six races and finished second in the owners championship) and more importantly because it affects a number of good people's livelihoods. Running a car without proper funding is difficult to do."
The loss of sponsorship from DC Solar will apparently not effect either Ganassi car in the Cup Series. DC Solar was featured on both the 1 and 42 Camaro ZL1s in 2018. In spite of this, their absence will not hinder either team in 2019.
Ganassi will be the second Xfinity Series team to close over the off season. Roush-Fenway also announced a shut down for their Xfinity program. Many considered Chastain as a championship favorite for 2019. This hype was due to his outstanding performances in the 42 car. Now, the promising talent of Chastain is left without a top level ride for 2019. However, he will still race for Premium Motorsports in the Cup Series.
One of the most promising teams will not even turn a lap in the 2019 Xfinity Series season. The high optimism that surrounded Ross Chastain and the Chip Ganassi Racing 42 will not yield any results on track, due to a sponsorship fallout. Stay tuned for any further updates on Ross Chastain or Chip Ganassi Racing throughout 2019.