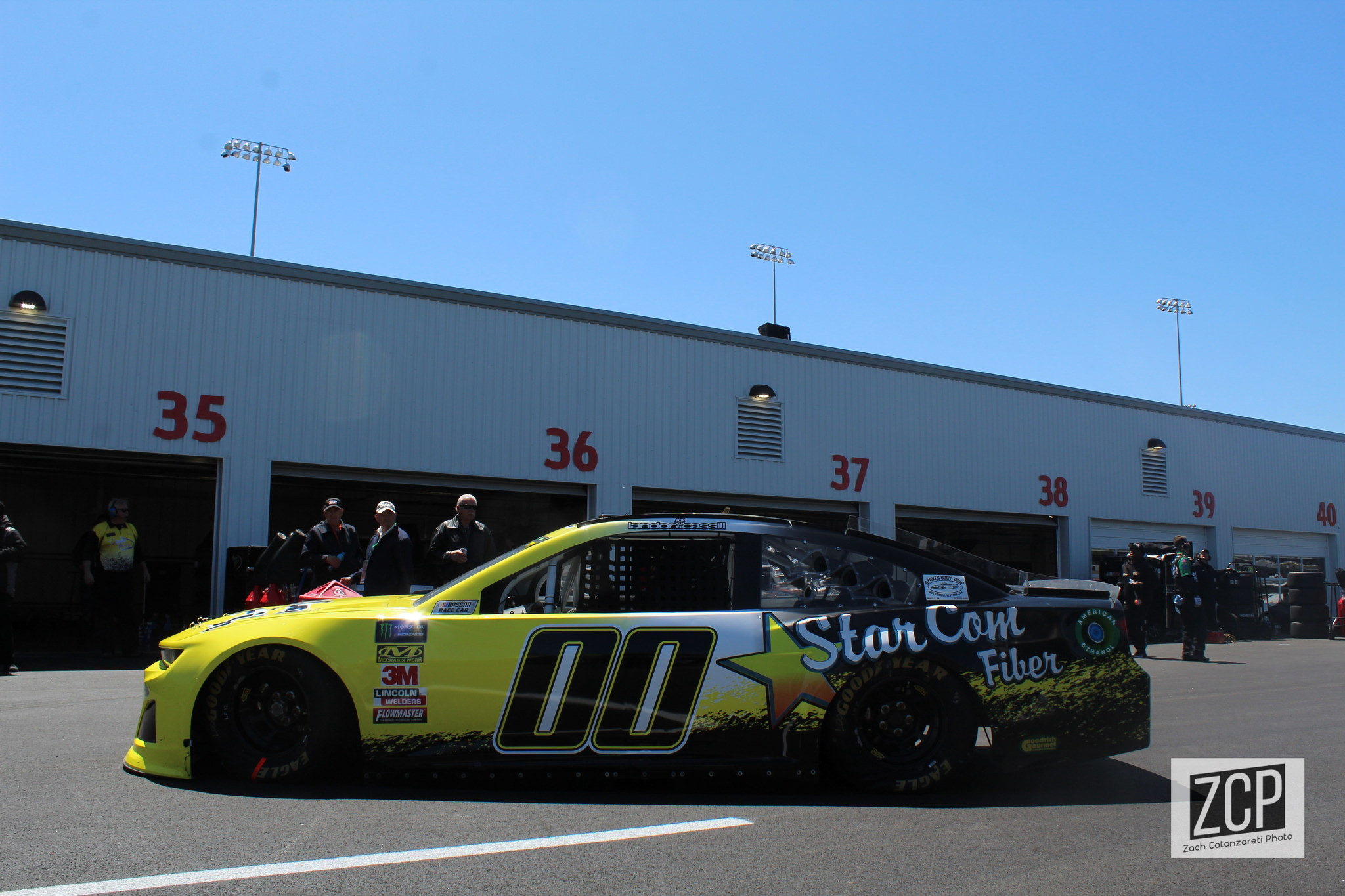 StarCom Racing Buys Charter from RCR, Landon Cassill Will Race 00 Full Time in 2019
Another one of the thirty-six charters for a full-time Monster Energy NASCAR Cup Series ride has a new owner. StarCom Racing, owned by Derrike Cope, has purchased Richard Childress Racing's third charter for their 00 car. As a result of this, Landon Cassill will return to SCR, to drive the 00 Chevrolet for all of 2019.
Past Charter Status for StarCom Racing
After establishing themselves during the 2017 Playoffs, StarCom Racing was chartered for the 2018 NASCAR season. They rented their charter for last year from RCR, and have now bought said charter. This third RCR charter was previously used with the 27 car. Since RCR downsized to just 2 cars last year, they leased SCR their unused charter. Once again, RCR will run 2 cars in 2019, so they have sold their extra charter to StarCom.
Cassill Returns to StarCom for 2019 in Full-Time Role
Veteran NASCAR talent Landon Cassill will drive the StarCom 00 Chevrolet for 2019. This is not Cassill's first experience with the 00 team, as he drove this car for 25 of 36 races in 2018. Landon drove the 00 to their best result of 18th at Las Vegas.
With the help of Cassill, the 00 team finished 34th in the 2018 Cup Series Owner's Points. Jeffrey Earnhardt, Joey Gase, and Tomy Drissi also made at least 1 start for the 00 in 2018. At Talladega last October, Joey Gase tied SCR's best-ever result with an 18th-place run.
With this purchase of a charter, StarCom Racing has made a big leap forward in their brief history as a race team. The charter guarantees the 00 a spot at every race for 2019, starting with the Daytona 500. As a chartered team, SCR will also gain a larger percentage of purse money for their finishing results.
The first race of 2019 for Landon Cassill and StarCom Racing will be the Can-Am Duel at Daytona. At less than 60 days away, the NASCAR off-season is quickly going by. More drivers and teams are finalizing their plans for 2019, as the silly season is getting closer to completion with each day.
Photo credit to  Zach Catanzareti Photo via Flickr.