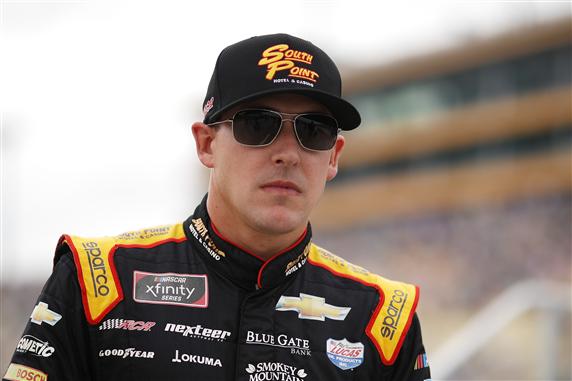 Richard Childress Racing (RCR) has announced that Daniel Hemric is bringing the iconic No. 8 back to NASCAR's top division full-time in 2019.  The announcement was made on Friday during the team's 50th anniversary season celebration.
The No. 8 will replace the No. 31 car previously driven by Ryan Newman.  The No. 31 had been part of RCR since the 1997 season.
The No. 8, made famous by Dale Earnhardt Jr., was originally planned to be saved for Ty Dillon (Richard Childress' grandson).  However, Ty will remain with the Germain No. 13 team in 2019, thus creating an opportunity for Daniel Hemric.
As for a possible homecoming with Dillon in the future, Childress said, "Who knows what the future will allow, but not today.  He's got a great opportunity with Germain Racing."
2019 will be the first Cup season for Daniel Hemric and the third for Ty Dillon.