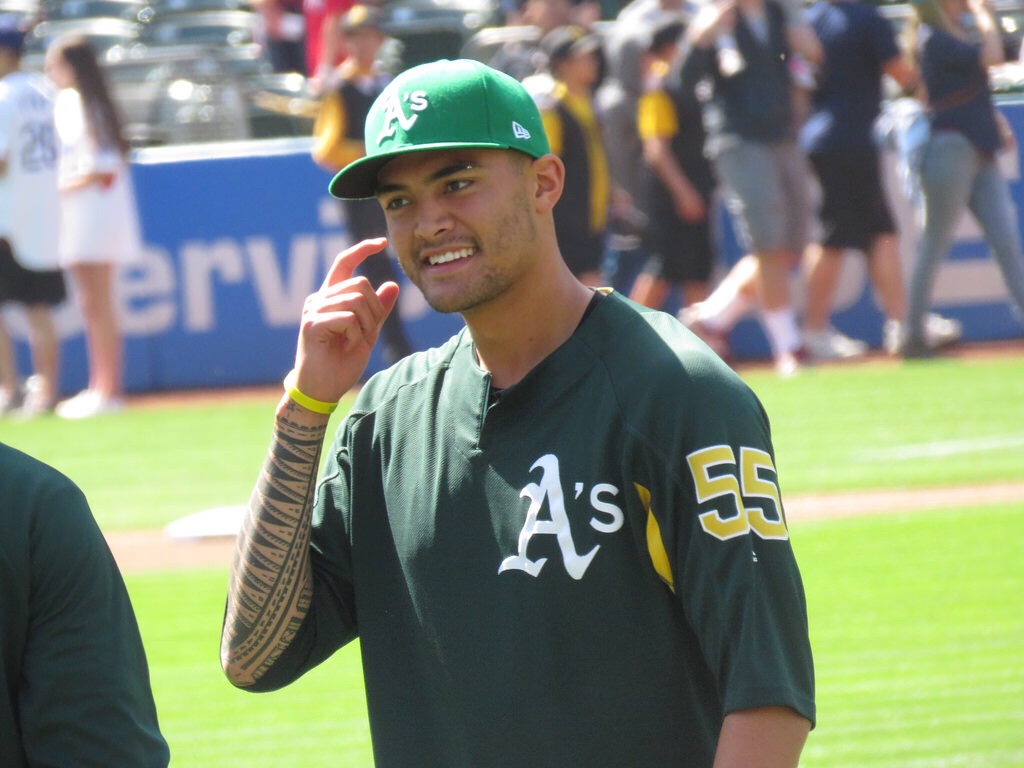 Sean Manaea On the 10-Day DL With Shoulder Impingement
Earlier today, the Oakland Athletics placed left-handed starter Sean Manaea on the 10-Day DL with left shoulder impingement. On the year, Manaea is 12-9 with a 3.59 ERA and 108 strikeouts through 160 2/3 innings. He also threw a no-hitter against the Red Sox back in April. In a corresponding move, the A's recalled right-hander Emilio Pagan from Triple-A Nashville. Pagan has a record of 3-0 with a 3.71 ERA in 53 1/3 innings with the A's this season. The Oakland A's are currently 79-52 on the season.
The Oakland A's 2018 Season
Surprising is an understatement when describing the 2018 Oakland A's team. The A's are currently 1.0 GB of the defending-champion Houston Astros and hold the second Wild Card spot. The A's have also won three in a row, and are 7-3 in their last ten games. Breakout sluggers Matt Olson and Matt Chapman have led the charge along with outfielder Khris Davis. Along with their lockdown bullpen (headed by Blake Treinen), the A's have quickly become one of the most fearsome teams, not only in the American League but all of baseball. Assuming their rotation can hold up, the Oakland A's could play October baseball for the first time since 2014.
Sean Manaea's Impact On The A's
The A's powerhouse offense and filthy bullpen are not the only weapons they have. Sean Manaea has been a true ace for the A's this year. Should they make the playoffs, Manaea is the clear choice to start a winner-take-all Wild Card game or a Game One in a Division Series. His dominance throughout the season has been a huge part of the Oakland A's success this year. His numbers do not pop out as a Cy Young candidate, but he has undoubtedly been efficient and dominant almost every start. The A's are going to need Manaea back quick to keep the pressure on the Astros for the division.