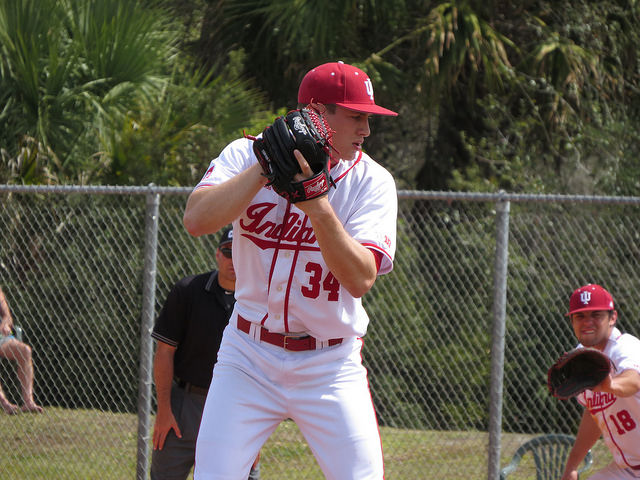 A Recap Of The Chicago White Sox Top Draft Picks
As the 2018 MLB draft has come to a close, a rebuilding Chicago White Sox team made some interesting picks. When the dust settled, the White Sox selected 29 collegiate players and 11 out of high school. Only time will tell if these players will end up with solid major league careers, but quite a few of the Sox selections have the potential to do so. Here is a recap of the Chicago White Sox top draft picks.
1st Pick: Nick Madrigal Oregon State University
The 5 foot 7 inch Nick Madrigal is known for his incredible range. He is also a well-developed hitter and could possibly make his debut with Single-A Winston Salem.  Madrigal is fairly developed even coming out of college ball, this makes things interesting for the Sox as they have Tim Anderson already at SS and Moncada at 2nd. Madrigal's slot is estimated at a 6.4 million dollar valuation.
2nd Pick: Steele Walker University Of Oklahoma
Steele Walker is a left-handed outfielder from the University of Oklahoma. He has quite a bit of power and good speed. Fortunately, this should allow him to play in centerfield. However, Walker should be considered a steal as many predicted him to be selected in the first round. He was a star at Oklahoma, hitting .352 with 13 homers and 52 RBI.
Picks 3-5
3. Konnor Pilkington is a left-handed pitcher out of the University of Mississippi. Although his fastball has lost some velocity recently, his move is deceptive and his 6-foot 3-inch frame helps keep hitters guessing. He has a strong changeup that goes well with a slider he is still developing.
4. In the fourth round, the White Sox selected Lency Delgado, a shortstop from Doral Academy Florida. He has strong conditioning to go along with some pop. Also, on the defensive side of things, he has solid range and a quick glove.
5.  With the 5th pick, the White Sox selected Jonathan Stiever. Coming out of the University of Indiana, he finished with a big ten leading 97 strikeouts. He throws a fastball in the low 90s that occasionally hits 97.
---
About Me
I am the MLB Editor and White Sox writer here at TSJ 101 Sports. Since I was a little kid, my dream has been to be involved with the sport of baseball. Also, you can support me and my dream by donating me a Ko-Fi with the button below. Thank you for the Support!

You can also follow me on Twitter @brennanfrawley
This article was originally written by former TSJ101SPORTS MLB Department Head and writer Brennan Frawley. Due to systems modalities, the article has been assigned to the author tag designation "Former Writers".