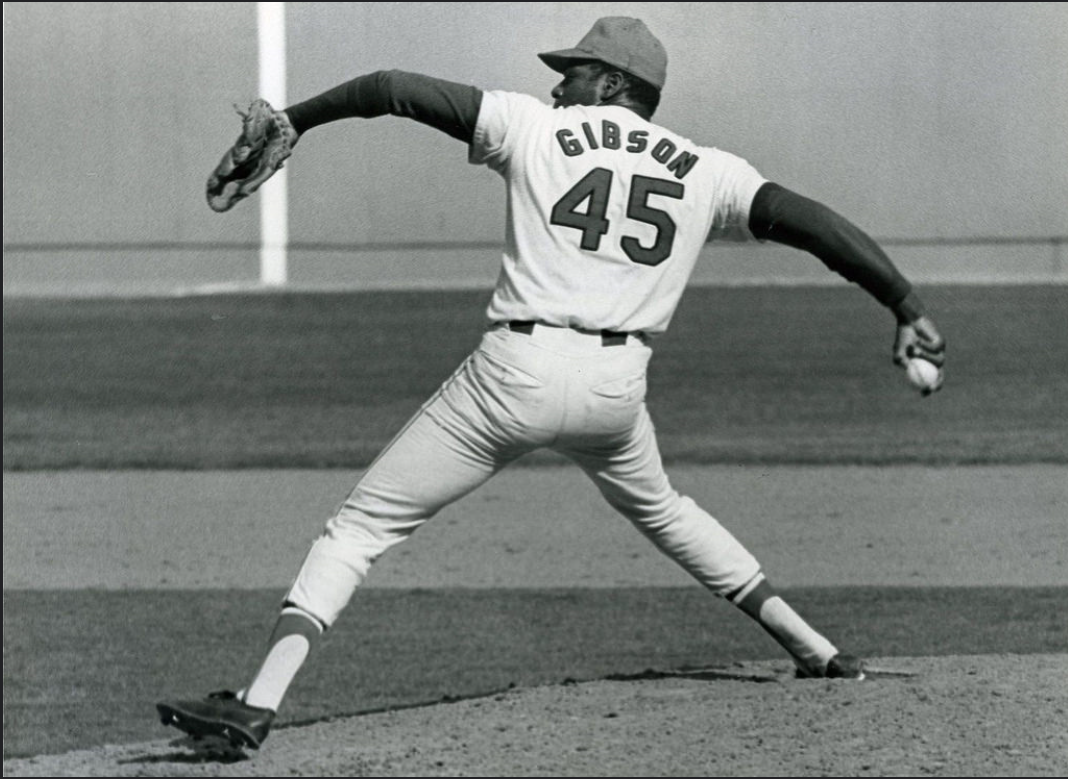 Cardinal fans of all ages know who Bob Gibson is and rightly so.  The Hall of Famer was one of the best pitchers to ever play the game, amassing 251 wins, 3117 strikeouts, 255 complete games, 56 shutouts, and a 2.91 career ERA over 3884.1 innings.  Throughout his 17 year career with the Cardinal's, he was an All-Star eight times, won nine Gold Gloves, two Cy Young Awards, and one MVP.  As impressive as all of that is, Bob Gibson's 1968 season will forever be the best single season a pitcher has ever had.  In fact, the following season, the pitcher's mound was lowered five inches due to the success that Gibson had in the prior season.  As a pitcher, he impacted the game like no one had before him and no one has since.
Bob Gibson's 1968 Season
Now 50 years ago, Bob Gibson's 1968 season remains one of the best baseball has ever seen.  In fact, there have been only three pitchers to best Gibson's 1.12 ERA that season, one of which only threw 105 innings.  In '68, Gibby threw 304.2 innings, which was not uncommon at the time, though it is unheard of in today's game.  Especially with a miniscule 1.12 ERA.
Though the ERA is what most people remember from that 1968 season.  Also, that there are plenty of numbers that are equally as impressive.  Take this stat for example, during one 11 game stretch of '68, Gibson threw 99 innings, with 8 shutouts, and just 3 runs allowed.  On his way to a 22-9 record, Gibby threw 28 complete games and a league leading 13 shutouts that season.
Along with shutouts, the menacing Cardinal hurler led the league in six other categories.  Those categories included ERA, strikeouts with 268, ERA+ at 258, FIP that was 1.77, WHIP at 0.853, and hits per nine at just 5.8.  To go along with his impressive hits per nine number, he also struck out 7.9 batters per nine to just 1.8 walks and 0.3 home runs.
Other Notable Stats
Gibson's historic season didn't stop during the playoffs either.  On October 2nd that year, he set a World Series record for single game strikeouts at 17.  That record still stands today.  Gibson threw three complete games in that 1968 World Series.  He won the first two, but lost in Game 7.  His ERA for the series was 1.67 and he set another World Series record with 35 total strikeouts.  That record also remains to this day.  The 35 K's topped the previous record of 31, which he set in 1964.
Along with all the other amazing accomplishments Gibson had in 1968, he also became the first ever pitcher to win the Cy Young award and MVP in the same season.  He remains the only pitcher to ever do that and win the Gold Glove in the same year.
This article was originally written by former TSJ101SPORTS MLB Department editor and writer Canyon Clark. Due to systems modalities, the article has been assigned to the author tag designation "Former Writers".