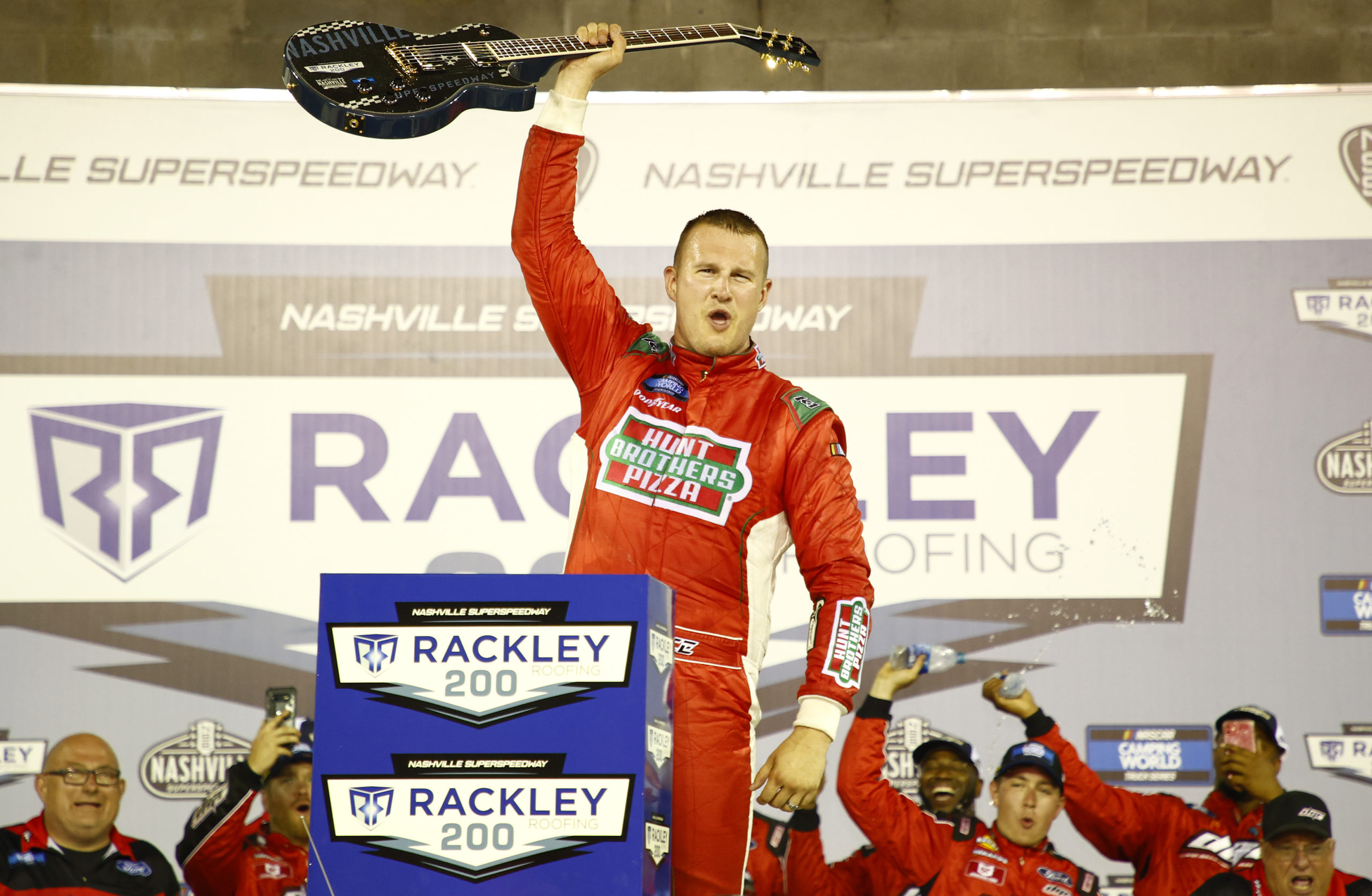 Stewart-Haas Racing Hires Ryan Preece as Reserve Driver, Gets 12 race Schedule
KANNAPOLIS, N.C. – One of the final pieces of the NASCAR silly season puzzle has now fallen into place. Stewart-Haas Racing announced Thursday that Ryan Preece will join the Ford organization in a reserve driver role. Preece will oversee simulation duties at the four-car team in the first year of the Next Gen car. He will also make select starts across all three NASCAR National Series in 2022. In addition, Preece will serve as substitute should any of SHR's drivers be sidelined with COVID-19.
"This is a unique setup, but I feel like it provides me with the best opportunity to win races and contribute to a championship-caliber team while expanding my racing experience," said Preece. "I'm a racer, and Stewart-Haas Racing is a team built by racers. They measure success by wins. Whether I'm in the simulator, in one of their cars, or in a Ford Mustang or Ford F-150 for another team, I'm here to help SHR and Ford win."
Preece has more than displayed his craft as a NASCAR talent. The Berlin, Connecticut native has two Xfinity Series wins from Iowa in 2017 and Bristol in 2018. 2019 would see Preece make the jump to full-time in the Cup Series with JTG Daugherty Racing. Over the last three seasons in Cup, Preece earned three top-fives and nine top-10s. 2021 also saw Preece make two starts in the Truck Series, where he won in his debut race at Nashville Superspeedway.
For 2022, Preece will run at Dover in May, as well as the Coca-Cola 600 in the Cup Series. In addition, he will make three Xfinity starts at Richmond (April), Charlotte (May), and at Nashville (June). The remainder of Preece's as-planned driving duties will come in a David Gilliland Racing truck. He will run at Las Vegas, Atlanta, Darlington, Texas, Nashville, Pocono, and Kansas.
"Ryan is a versatile wheelman with a racer's mentality who fits extremely well within our culture at Stewart-Haas Racing," said Greg Zipadelli, vice president of competition, SHR. "Between the amount of testing and development work we're doing with the Next Gen car this year, his added insights and time in the simulator will make us better by allowing us to learn faster.
"Plus, we're still dealing with COVID. As much as we all want it to be over, it's not. We needed a more robust plan in the event COVID sidelines one of our drivers. We have that now with Ryan."
Preece's addition to the Stewart-Haas Racing lineup is not entirely surprising. The 31-year-old is represented by Kevin Harvick's KHI Management group; thus there was a prior connection between Preece and the Ford powerhouse. It will be interesting for sure to see how Preece performs in his limited opportunities throughout 2022, and where his future may lead him.
Written by Peter Stratta
Be sure to follow us on Twitter
Be sure to follow the writer on Twitter
Photo Credit to Jared C. Tilton/Getty Images for NASCAR