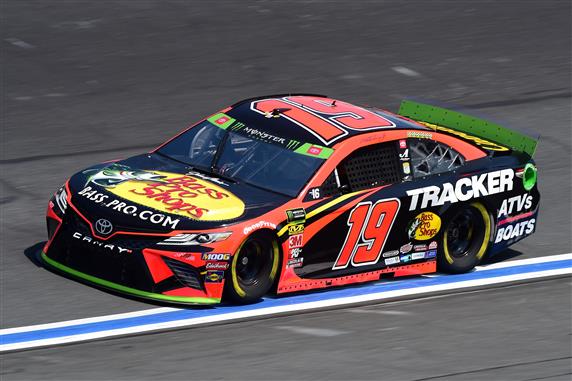 Martin Truex, Jr. Aims For Round 1 Sweep of Playoffs
This weekend the Monster Energy NASCAR Cup Series rolls into Charlotte for the second ever race on the Roval. After an inaugural event that did not disappoint, there is a driver who feels as if they have some unfinished business. That driver happens to be the hottest driver in the sport right now-Martin Truex, Jr. Truex was of course leading last year's race heading into the final corner when disaster struck. Jimmie Johnson attempted a pass for the win which resulted in both of them wrecking. This move resulted in Team Penske driver Ryan Blaney winning the inaugural Roval race.
Truex Jr. Looks to Leave his Mark
So with Truex feeling as if he has some unfinished business from last year, one would imagine he is going all out for the win this weekend. After all he does have the benefit of having won the first 2 races of this Playoff round. With this success, Truex is knows he is securely into the second round. However, that may not be the 19's only motivation to go all out this weekend. With a win this weekend at the Roval, Martin Truex, Jr. could become the first driver to sweep the first round of NASCAR's Playoffs. There has been a round sweep before when Joey Logano did it in the second round in 2015. However, this feat has yet to be reached in the opening round.
If he is going to accomplish this feat he will have to go far from where he starts. Truex qualified his #19 Joe Gibbs Racing Camry in the 8th position for Sunday's race. After putting up the fastest lap in final practice however, adversity struck. Truex missed a shift, causing his transmission to go out. Due to the replaced transmission, the 19 will start today's race from the tail of the field. Despite the lack of track position, Truex is still the recent king of the road courses. He likely will not be stuck in the bottom half of the field for long.
Written by Conor Borus
Be sure to follow us on Youtube and Twitter.
Photo credit to NASCARMedia