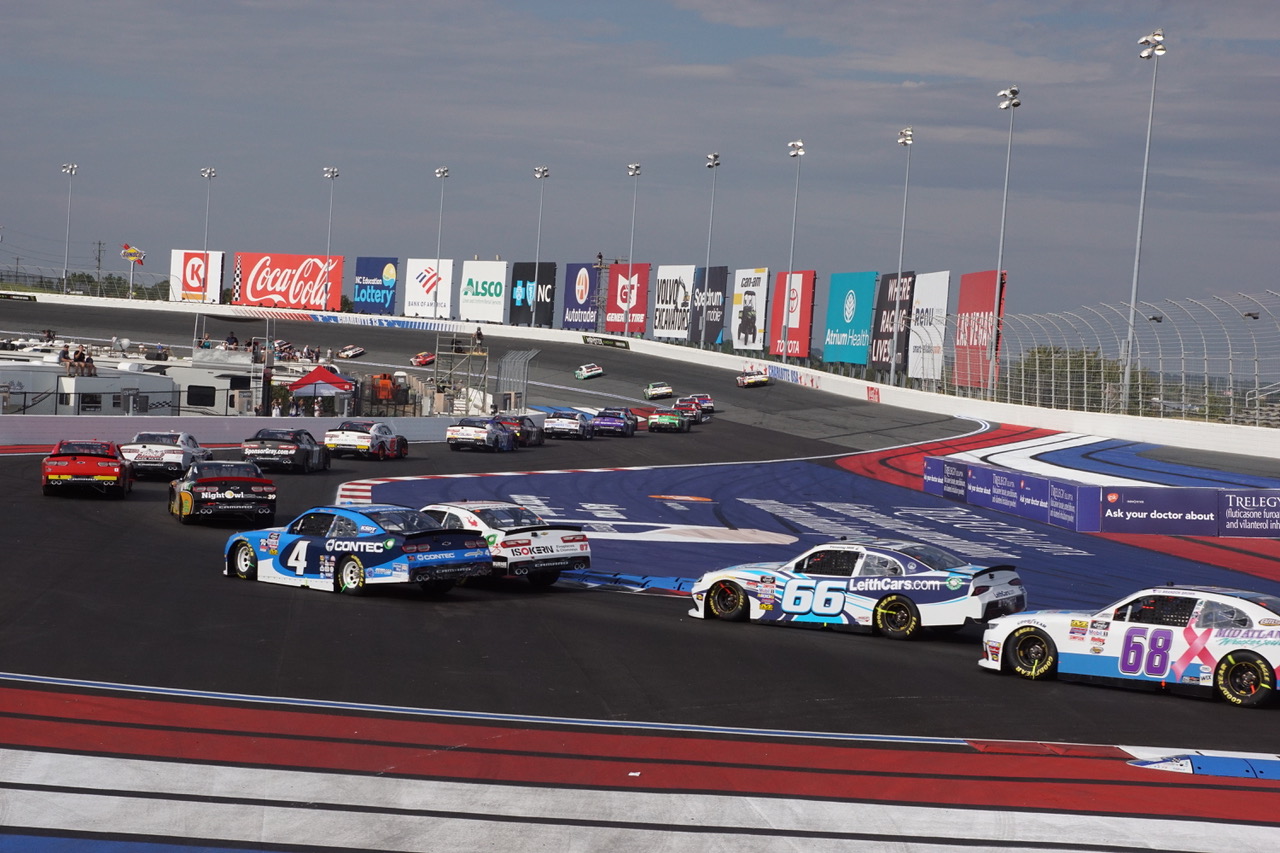 New Chicane Has Drivers Guessing Again on the Charlotte Roval
Charlotte Motor Speedway has made a drastic change to the Roval's layout. This comes ahead of the second-annual Bank of America Roval 400. Rather than having a single file chicane on the backstretch, the complex of turns 11 and 12 are now a heavy braking zone. This wholesale change significantly drops speeds entering turns 3 and 4 of the oval. The first chicane is no longer a wide open set of corners. We may just see carnage unfold here as drivers face a new obstacle to tackle on a treacherous track.
Chase Elliott's Thoughts on the New Chicane
After turning the quickest lap in final practice, Chase Elliott gave his opinion on the new chicane. "We are liable to wreck anywhere," Elliott said. "So just add that to the list, I guess." Elliott went on to describe the entire Roval as "A big challenge. It's the same for everybody." The 9 car will start today's Bank of America Roval 400 from the 19th spot, far from his teammates up in the first 2 rows. With his renowned road racing prowess though, Elliott should not be back in the pack for long.
"Hopefully, we just have that pace tomorrow," Elliott went on to say. "Qualifying is certainly one thing, but I definitely think that (my teammates) were all fast today. It's easy to get excited on Friday's and Saturday's, and then been really bad on Sunday. I went through that last week, as a matter of fact. It just goes to show that you really have to stay after it and make sure you make the right changes all weekend, and stay on top of it or you can get behind."
Be sure to tune in to see Chase Elliott and others tackle the new chicane on the Charlotte Roval. The second running of the Bank of America Roval 400 will be on NBC on Sunday, September 29 at 2:30 PM EST. With 4 Playoff drivers facing elimination, can the Roval live up to its hype from last year's epic finish?
Written by Peter Stratta
Be sure to follow us on Youtube and Twitter.
Be sure to follow the writer on Twitter.
Photo credit to John Davison