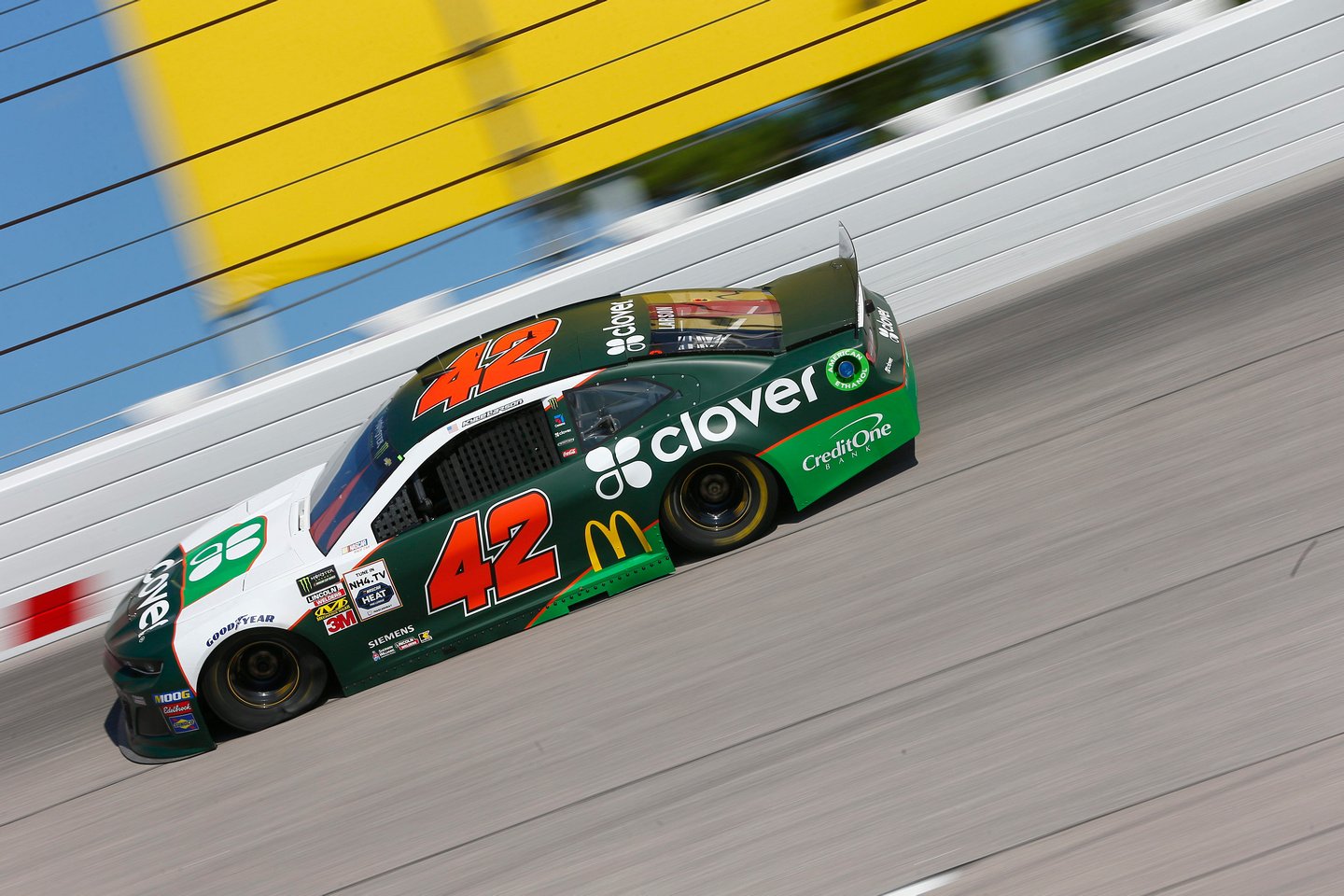 Kyle Larson Yearning for Elusive Southern 500 Win
This Sunday the Monster Energy NASCAR Cup Series heads to historic Darlington Raceway for the Southern 500. One driver who is still looking to break through this year is none other than Kyle Larson. Larson has had a few down years, as he went winless in 2018 and is still looking for his first victory of 2019. After Larson won 5 races over the course of 2016 and 2017, few could have predicted a dry spell like this for one of the sports best talents. However, that could all change Sunday with Larson eyeing a victory in the Southern 500.
Lookout for Larson at one of his Best Tracks
In his short career Larson is yet to win at one of NASCAR's toughest ovals. However, that doesn't mean hes hasn't been good here in his career. Larson has made 5 career starts at Darlington and has only finished outside the top 10 once. That race was in 2017 when he led 124 laps and notched 16 stage points en route to a 14th place finish. Larson surely is not one to shy away from the treacherous wall at Darlington. His fearless driving style surely aids him in taking the line right next to the wall, which is undoubtedly the fastest way around the 1.36-mile oval. That bold way of driving the track has led to him having a average finish of 7.6 and an average driver rating of 108.1.
Putting his past at the track aside, Kyle Larson will certainly be a driver to watch Sunday night. Kyle has shown speed in both of the weekend's practices. Larson posted the 6th-fastest time in practice one and followed that up with the second-quickest time in practice two. Larson also won't have very far to go to get himself in front of the pack either. He qualified his #42 Camaro in 3rd on Saturday afternoon. So with Larson eyeing a Southern 500 victory, he is certainly one to watch if you hold any stock in practice times.
Written by Conor Borus
Be sure to follow us on Youtube and Twitter.
Photo credit to @CGRTeams via Twitter