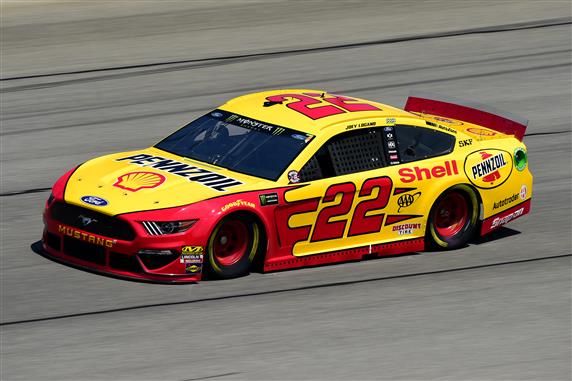 Defending Cup Champion Joey Logano Hopes to Further Points Advantage
As the Monster Energy NASCAR Cup Series coverage switches over to NBC, it signals the start of the back half of the season. Somewhat surprisingly, if you look atop of the series standings, it looks just as it did after the Championship Finale at Homestead. That's right, defending champion Joey Logano once again finds himself leading the pack. Logano, who tops the standings by just 1 point, has been quietly unchanging this season. It hasn't been the most spectacular season for Joey, but despite that he finds himself as top dog.
Defending Champion Logano has been Model of Consistency
This season Logano has managed to remain atop the series points despite having just half the wins of the man just behind him in points-Kyle Busch. Logano has 2 wins this season has also notched 8 top 5s and 11 top 10s. The most impressive thing however is that Logano's worst finish this season so far is just 23rd. It is this feat that has managed to keep Logano on top the standings. This comes in spite of not having as loud of a season as drivers like Kyle Busch.
The question now though is if Joey will be able to remain a top the standings this weekend at Chicago. While it has not been a bad track for Logano, it certainly is not one of his best. Logano has yet to win at the track and has just a 12.4 average finish at the 1.5-mile track. However, Joey has been trending up over his past 5 races at the track. He has finished in the top 8 in each of the past 5 Chicagoland races. His best finish of 2nd came back in 2016. So with that being the case, it is possible that we could see him finally break through this weekend at Chicago. With the roll that this team has been on, it is entirely possible we could see defending champion Logano extend his points lead this weekend.
Be sure to follow us on Youtube and Twitter.
Written by Conor Borus
Photo credit to NASCARMedia.