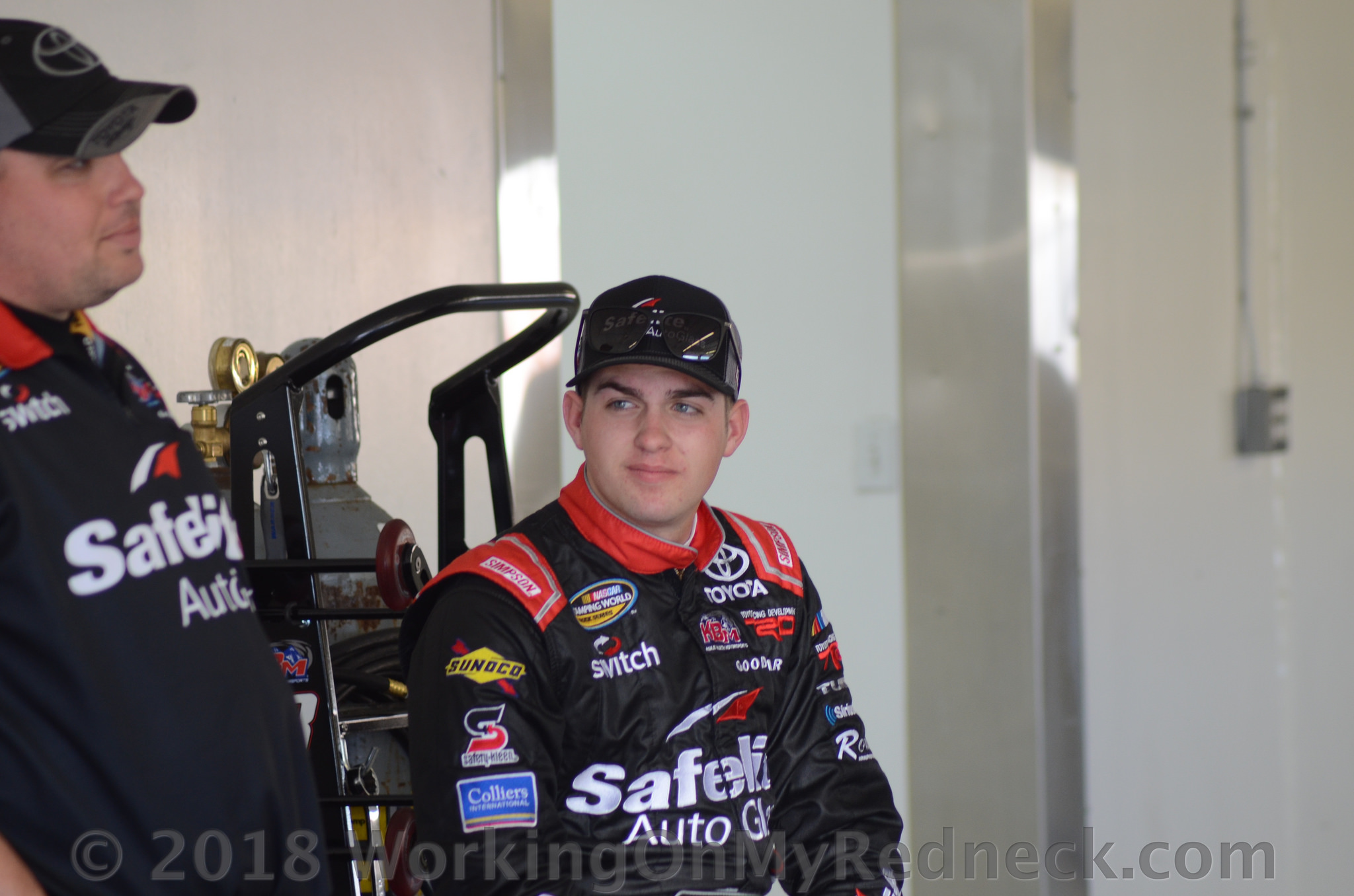 Noah Gragson Makes Jump to Xfinity Series, Piloting JRM 1 car for 2019
Another silly season driver and seat have been put together. This time the news involves a high profile seat in the Xfinity Series and a talented young driver. Noah Gragson announced on Tuesday that he will pilot the JRM 1 car in 2019. Gragson, 20, is replacing the retiring Elliott Sadler at JR Motorsports.
Career Highlights For Gragson
A native of Las Vegas, Noah Gragson has starts in the K&N Pro Series, Truck Series, and ARCA Racing Series. With starts came many wins at several levels in NASCAR's developmental ladder. It was only a matter of time until Gragson made the transition to the Xfinity Series. Since 2017, Gragson has driven the 18 truck at Kyle Busch Motorsports, earning 2 wins to date.
On making the move to the JRM 1 car, Gragson said the following to NASCAR.com. "First off, I'm very thankful for the opportunity to get to race full-time in the Xfinity Series. It's a great privilege to be able to run full-time and then to do it with JR Motorsports. I've looked up to Dale Jr. ever since I started racing back in 2012 when I was 13 years old. When I started racing, I never would've thought that I'd be at this level, especially so quick. To have that opportunity is definitely a dream come true. So we'll definitely have to work hard, stay focused and make the most of the opportunity."
Gragson's contract to drive the JRM 1 car is a 2-year agreement, which is typical for young drivers. In such a high caliber car and with such an experienced team, Gragson will enter 2019 as a championship contender.
Prestige of the JRM 1 car
Since 2016, the JRM 1 car has been one of the strongest teams in the Xfinity Series. With driver Elliott Sadler for the past 3 years, the JRM 1 car has 3 wins and 3 Playoff appearances. The 1 car has also had 2 near-championship performances in Homestead. Sadler has had the lead in the closing laps for the last 2 years. To date, Sadler can still make it 3-for-3 in making the Championship 4. He has the chance to win a championship in his last race next month.
Impressive Xfinity Debut for Gragson
Due to his success in the KBM Trucks, Joe Gibbs Racing allowed Gragson to run 3 Xfinity Series races earlier this season. His series debut was at Richmond in April, where he finished a close 2nd to teammate Christopher Bell. Gragson would have been the first driver to win their Xfinity Series debut since Kurt Busch in 2006. In his other 2 Xfinity starts, Noah has finished 4th at Talladega and 7th at Dover.
Is Gragson Moving Up Too Quickly?
It seems like an obvious choice to move Noah up into the Xfinity Series. Gragson is at a current position of 2nd in the Truck Series Playoffs. However, he only has 2 career Truck Series wins in arguably the strongest ride in the series. On multiple occasions this year, Noah has made moves late in races that were too aggressive. These mistakes took him out of contention in races like Dover or Canada. Noah could have won several more races but lost due to an ill-timed move.
Some believe that another year in the Truck Series would help Noah learn how to better focus his race-pace. Noah's racing talent is without question, he's one of the best young guns in the sport today. But, he needs some mentoring on when to force the issue and when not to. We shall see if Dale Jr and the 1 team at JRM is capable of making a consistent winner out of Gragson.
Noah Gragson being chosen to race the JRM 1 car may be a recipe for major success. Putting one of the hottest young drivers into a car that has contended for championships should yield great results. Only time will tell if Gragson will challenge for Rookie of The Year or the Xfinity Series title next year. While he is leaving Toyota for Chevrolet, the future looks very bright for this young Las Vegas racer.
Photo credit to Leon Hammack via Flickr.