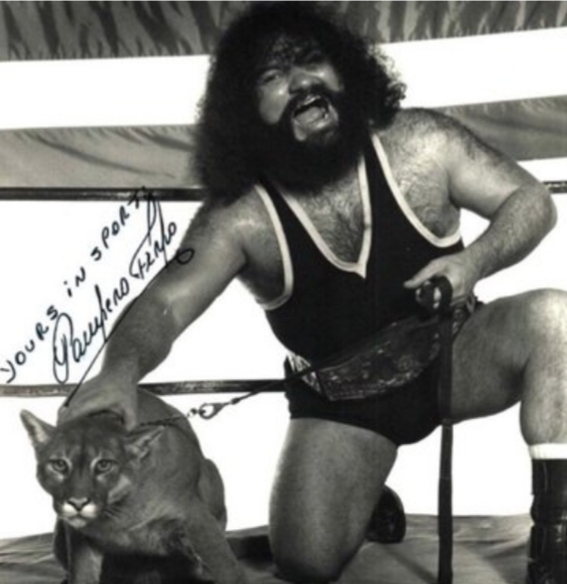 Wrestling Legend
Wrestling Legend Pampero Firpo, who is the pioneer of hardcore wrestling, mostly wrestled as a heel; retired from wrestling in 1986. He and his catchphrase "Ohhh-Yeah"  inspired none other than the late-great Macho Man Randy Savage. But sadly he passed away on the 9th of January 2020, he was 89 years old.
Looking back his wrestling career!
Debut his in-ring wrestling in 1953, he wrestled under the name of Ivan the Terrible; later got his most famous alter-ego "Pampero Firpo" from Boxing great Jack Dempsey. Even though his looks made him a heel wrestler most of the time, he also works as a face after The Sheik fire-balled him.
He had memorable bloody feuds with legends like The Sheik, Bobo Brazil, Johnny Valentine, Wild Bull Curry, The Crusher and The Mighty Igor. He always beats his opponents with trademark death grip called "El Garfio".
In 1972, Firpo became NWA United States Heavyweight Championship (Detroit version) two times respectively; beating Bobo Brazil once on August 12 and another on October 28.
In 1976, he captured the NWA United States Heavyweight Championship again from The Sheik; making it his third time but lost the title to Don Kent, three months after winning the title.
He even wrestled six matches in WWE; (back then is World Wide Wrestling Federation, WWWF) with Manuel Soto, Rene Goulet, Ben Justice, Chief Jay Strongbow, and Pedro Morales. He got a WWWF Heavyweight title shot twice with the champion Pedro Morales but lost both in Madison Square Garden.
Other titles he holds throughout his wrestling career: NWA World Tag Team Championship (Texas version), the NWA Texas Heavyweight Championship, the NWA Hawaii Heavyweight Championship; and the inaugural holder of the NWA Americas Heavyweight Championship.
He becomes All-California Championship Wrestling's ACCW Heavyweight Championship during his last competition in 1986.
Wrestling Legend Pampero Firpo wrestle a total of 8,882 matches in his career!
The passing of Pampero Firpo, birth name Juan Kachmanian, comes from his daughter posting it on her dad's Twitter account:
Pampero Firpo

My beloved father, Pampero Firpo, (Juan Kachmanian), passed away today just a few months shy of his 90th birthday. As a professional wrestler for over 30 years, he thrilled fans around the world, wrestling in 21 different countries across 5 continents.

— Pampero Firpo (@PFirpo1) January 9, 2020
https://platform.twitter.com/widgets.js
TSJ101Sports Family would like to take this time and send our deepest condolences to his Family, Friends, and Fans. May he Rest In Peace!
Written by Andrew Aung
Follow Andrew and TSJ: WWE on Twitter
Photo credit to Pampero Firpo Official Twitter Account
Follow TSJ on YouTube and Twitter