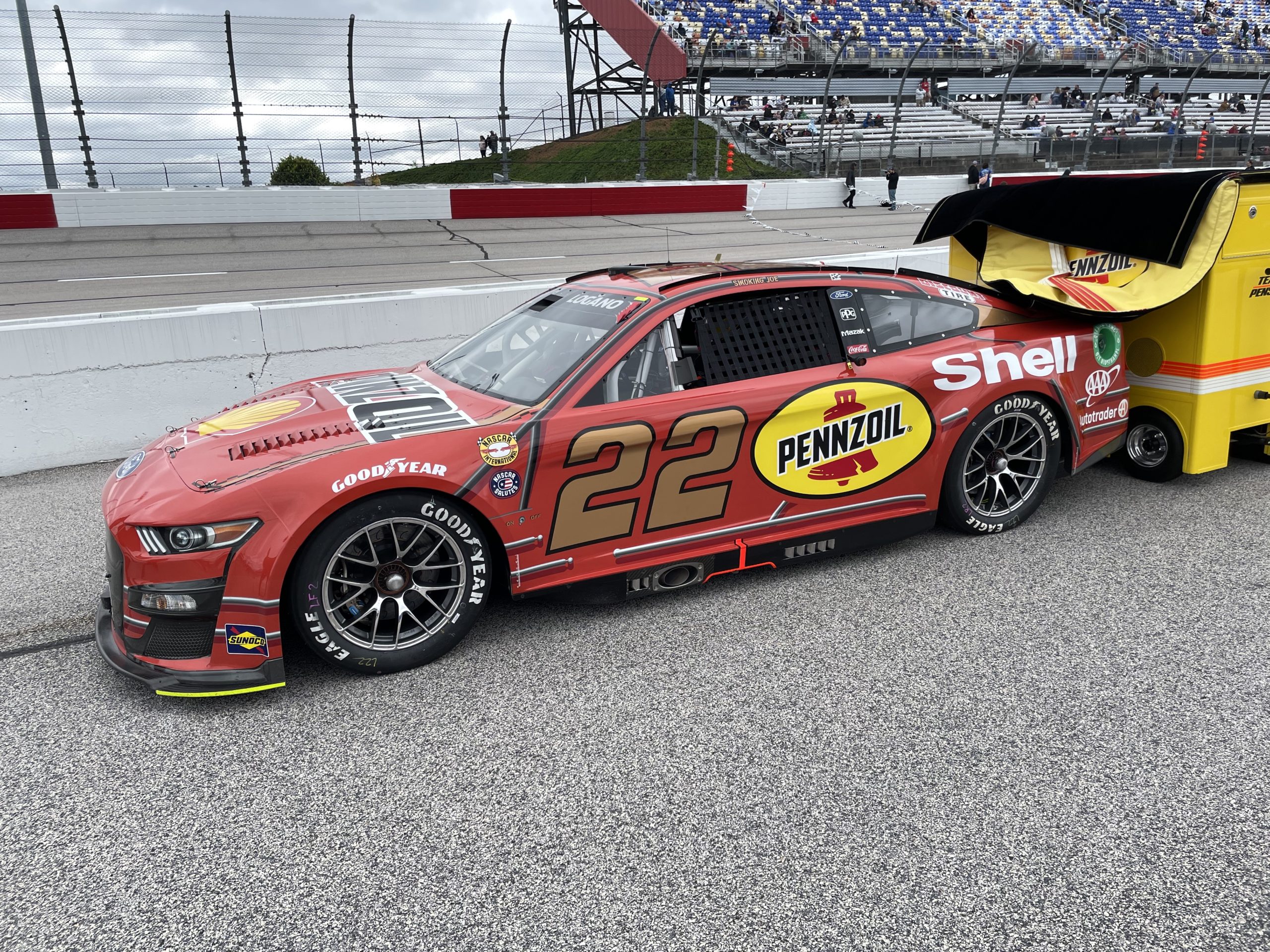 Joey Logano Gives William Byron Bump 'N Run at Darlington
DARLINGTON, S.C. – Coming to the white flag, Joey Logano booted William Byron from the lead for the Darlington victory. The 22 was among the class of the field all day, starting from the pole and taking Stage 1. Tempers were certainly high after this finish, as Byron did not mince words on Logano. For the 22, Darlington marks their first win in over a year, putting them in the Playoffs again.
Not a previous Darlington winner, Joey Logano surprised some by being dominant in Stage 1. Logano's only real competition in these opening laps would be Kyle Larson. However, the 5 would spin from third-place midway through this run. Despite that setback, the 5 rallied to finish Stage 1 in 13th. Even with the great recovery though, Larson's race would be short-lived due to an engine failure in Stage 2.
Although Ross Chastain would win Stage 2, his run up front also ended prematurely. While fighting for the lead late with Denny Hamlin, the Trackhouse 1 went around out of turn two. Another strong winning contender would end their day in the garage.
A late caution for Alex Bowman would be the saving grace for Joey Logano. With that first pit stall, the 22 won the race off pit road with less than 35 laps left. However, this run would not last a lap, as turn two became a parking lot after Martin Truex Jr. spun.
On the final restart, William Byron got the jump on Logano and appeared to be setting sail. In a Jeff Gordon flames throwback scheme, the 24 appeared heading to victory lane for the third time this season. However, Logano kept the 24 within reach over the closing laps.
Coming to the white flag, the 22 gave the 24 a chrome horn, sending Byron up into the wall and out of contention. Meanwhile, Logano cruised to his first victory in more than a calendar year.
"You're not going to put me in the wall and not get anything back, that's not how that works," said Logano. "Super proud of the Shell/Pennzoil team, getting the victory here in Darlington. I've never won here in a Cup race before, just so proud of this race team. Great execution all day long. The coolest thing is getting this car into victory lane. This car is where it all started for me back in '95 in a quarter midget. Honestly all the young kids out there racing right now, this could be you! I got Silver City Quarter Midget Club on the back, all the cool things that went along with this car. To get it into victory lane just means so much to me."
Byron Puts Logano on Blast
After the wall contact, William Byron would limp home in 13th, crawling across the finish line. Once he exited his beaten 24 car, he told Jeff Gordon that Logano "is a piece of s–t. He can't f—ing win unless he drives through someone." Will this rivalry boil over to later in the season? We shall see if Byron ever repays Logano.
Behind Logano, top finishers included Tyler Reddick, Justin Haley, Kevin Harvick, and Chase Elliott. The rest of the top 10 were Christopher Bell, Michael McDowell, Ricky Stenhouse Jr., Austin Dillon, and Daniel Suarez. See reactions from some of these drivers below.
With the Darlington win, Logano marks the 10th different winner of 2022. Only 12 weeks into the regular season, all but six Playoff berths are already occupied. As we've only just now hit the month of May, the Playoff battle will be a story to follow all summer long.
The NASCAR Cup Series returns to action next week from Kansas Speedway. Coverage of the Advent Health 400 is Sunday at 3:00 p.m. ET on FS1, MRN, and SiriusXM NASCAR Radio Channel 90. Race 13 of the regular season may be one driver's lucky day, snagging a Playoff-securing victory.
Written by Peter Stratta
Be sure to follow us on Twitter
Be sure to follow the writer on Twitter
Photo Credit to Peter Stratta/TSJSports