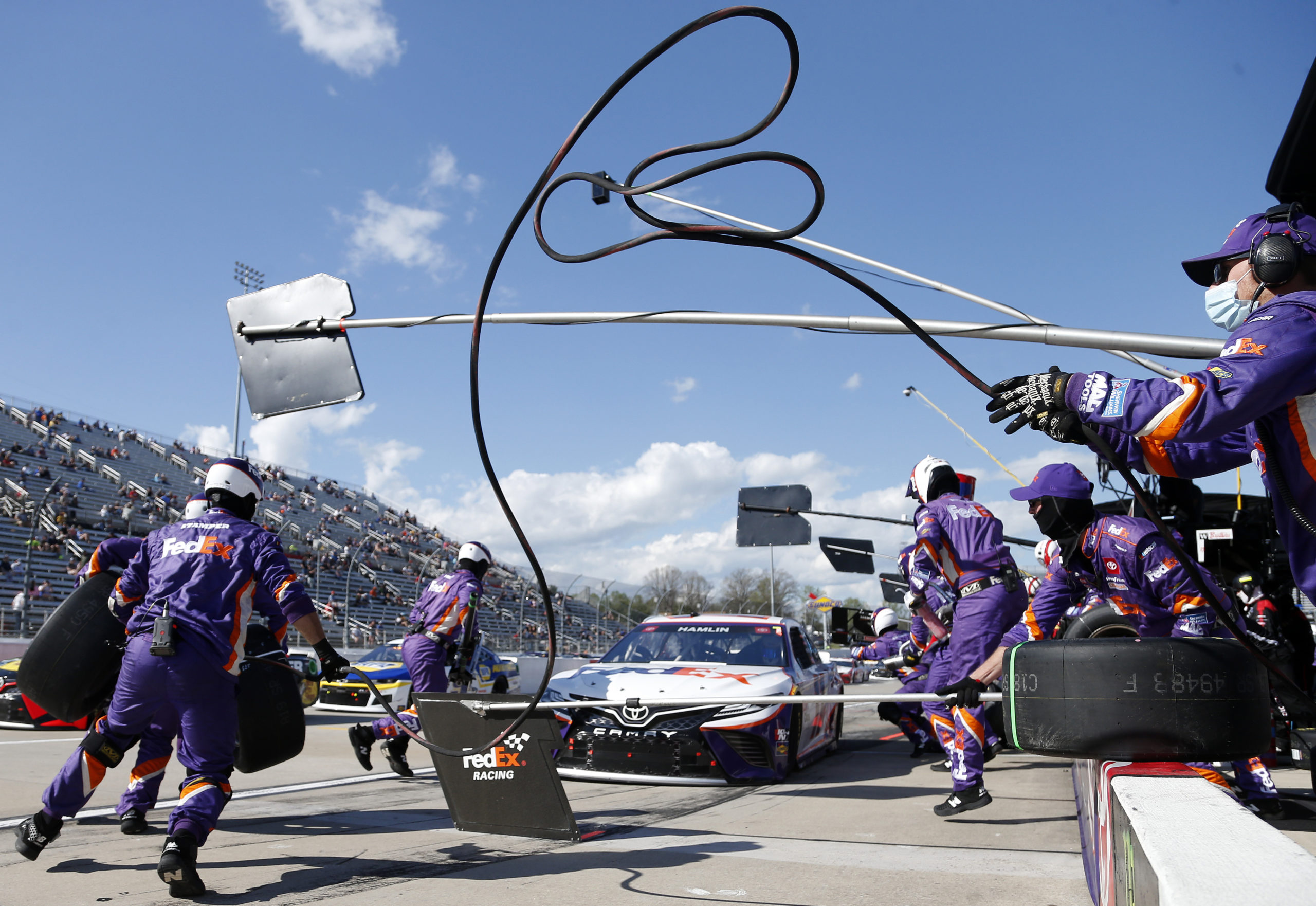 Denny Hamlin Could Claim a Special Victory at Home Track
RICHMOND, Va. -Denny Hamlin has remained on top of the NASCAR Cup Series points standings for nearly the entire season thus far. However, as the Chesterfield, Virginia, native heads to his home track of Richmond Raceway, he's still winless in eight starts. With a top-five in every race except for one this season (Homestead, 11th place), victory is all but certainly in the cards of the No. 11 team. A win today would be special for a few different reasons.
Denny Winning at Home
As mentioned, Richmond Raceway is Denny Hamlin's home track. Ask most drivers, and they'll tell you that winning at home ranks right up there with other crown-jewel events. Hamlin's stats at the "Action Track" further proves he has what it takes to finish the deal today. In 28 starts, Hamlin has three wins, 13 top-fives, and 17 top-tens. His first win at Richmond came in 2009 and his most recent was captured in 2016.
FedEx Tragedy Honored in Remembrance
FedEx has been Hamlin's major partner since his first Cup Series start in 2005. This week, the delivery service giant is coming off of a very tragic event. On Thursday night, a 19-year-old gunman opened fire at a FedEx facility in Indianapolis, killing eight of his former co-workers. Soon after the news broke, Hamlin tweeted, "thinking of my FedEx family this morning."
Hamlin and his team followed up the comment with a change in paint scheme for this weekend's race at Richmond. Instead of the originally scheduled "FedEx Express" scheme, the team changed to "FedEx Ground" in remembrance of those lost, as well as in honor of those mourning. Hamlin tweeted, "Racing for our FedEx family today and thinking especially of the Indianapolis team members. Stay #fedexstrong
." The car will also feature an Indy black ribbon decal.
Where You Can See Denny Hamlin Race Today
Seeing Hamlin pull into victory lane this weekend would be special for so many. You can watch or listen as he tries on FOX, MRN, and SiriusXM NASCAR Radio Channel 90 at 3:30 p.m. ET. Continue to stay up-to-date with TSJSports, as they provide live updates on the ground at Richmond Raceway.
Written by Noah Lewis
Be sure to follow us on Twitter.
Be sure to follow the writer on Twitter.
Photo credit to Brian Lawdermilk/Getty Images via NASCARMedia.