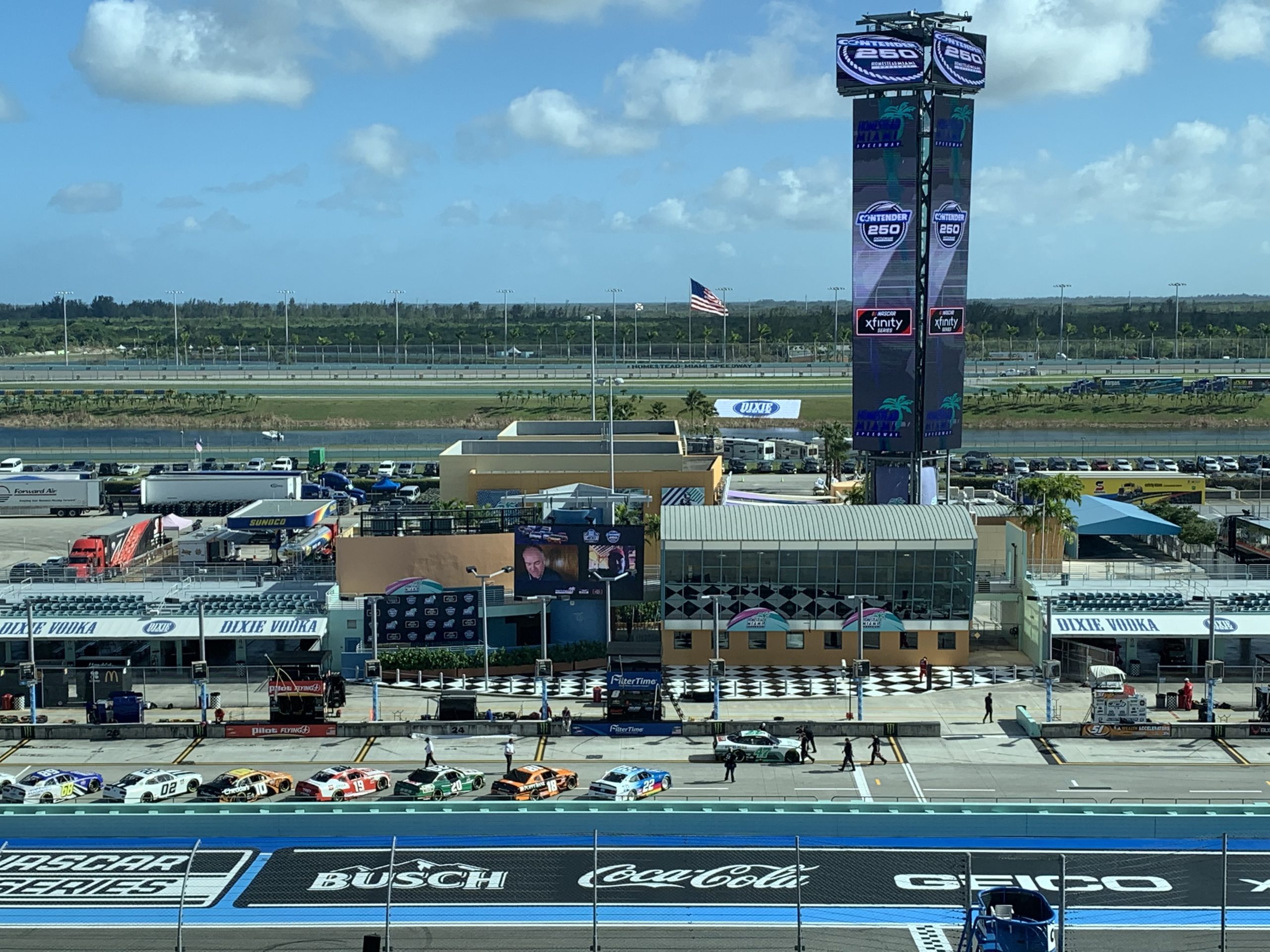 HOMESTEAD, FL- Ahead of Saturday's NASCAR Xfinity Series Contender Boats 250 at Homestead-Miami Speedway, there are a few drivers to keep your eye on. With the vast array of lines to run at the south Florida track, drivers will be top-to-bottom all day long.
Tyler Reddick
First on my list of those to watch is Corning, CA native, Tyler Reddick. The two-time Xfinity Series champion makes his first series start since 2019. In just three series starts here, Reddick is responsible for three top-fives. Two of those starts resulted in Reddick finding victory lane. The 25-year-old will have an uphill battle in the No. 23 RSS Racing Chevy, prepared by Our Motorsports, as he rolls off 38th. Expect Reddick to run the wall early and quickly find his way to the front.
Austin Cindric
The defending NASCAR Xfinity Series champion, Austin Cindric, starts from the pole in today's race. With a victory to start the season at Daytona and a second-place run at the Daytona Road Course last weekend, Cindric's dominance has picked up right where it left off in 2020. At Homestead, Cindric has four top-10s in his four series starts. He's led 124 laps with 84 of those coming prior to his second and 10th-place finishes in last year's doubleheader weekend. As his strong runs continue, expect another great performance today.
Noah Gragson
Noah Gragson starts today's race from the 23rd spot. After back-to-back bad weeks at Daytona, Gragson is hoping this Florida track provides him with a better result. The Las Vegas, Nev. native has had very good runs at Homestead in his three Xfinity starts. With no finish worse than fifth and 164 laps led in just his last two starts here, look for Gragson to make big moves all race long.
Where You Can Watch Today's Race:
Who do you think will win today's Contender Boats 250 at Homestead-Miami Speedway? Will it be Tyler Reddick, Austin Cindric, or Noah Gragson? You can find out today at 4:30 pm E.T. on FS1, MRN, and SiriusXM NASCAR Radio Channel 90. TSJSports will provide exclusive, at-track coverage all weekend long.
Written by Noah Lewis
Be sure to follow us on Twitter.
Be sure to follow the writer on Twitter.
Photo credit to Noah Lewis (TSJSports)