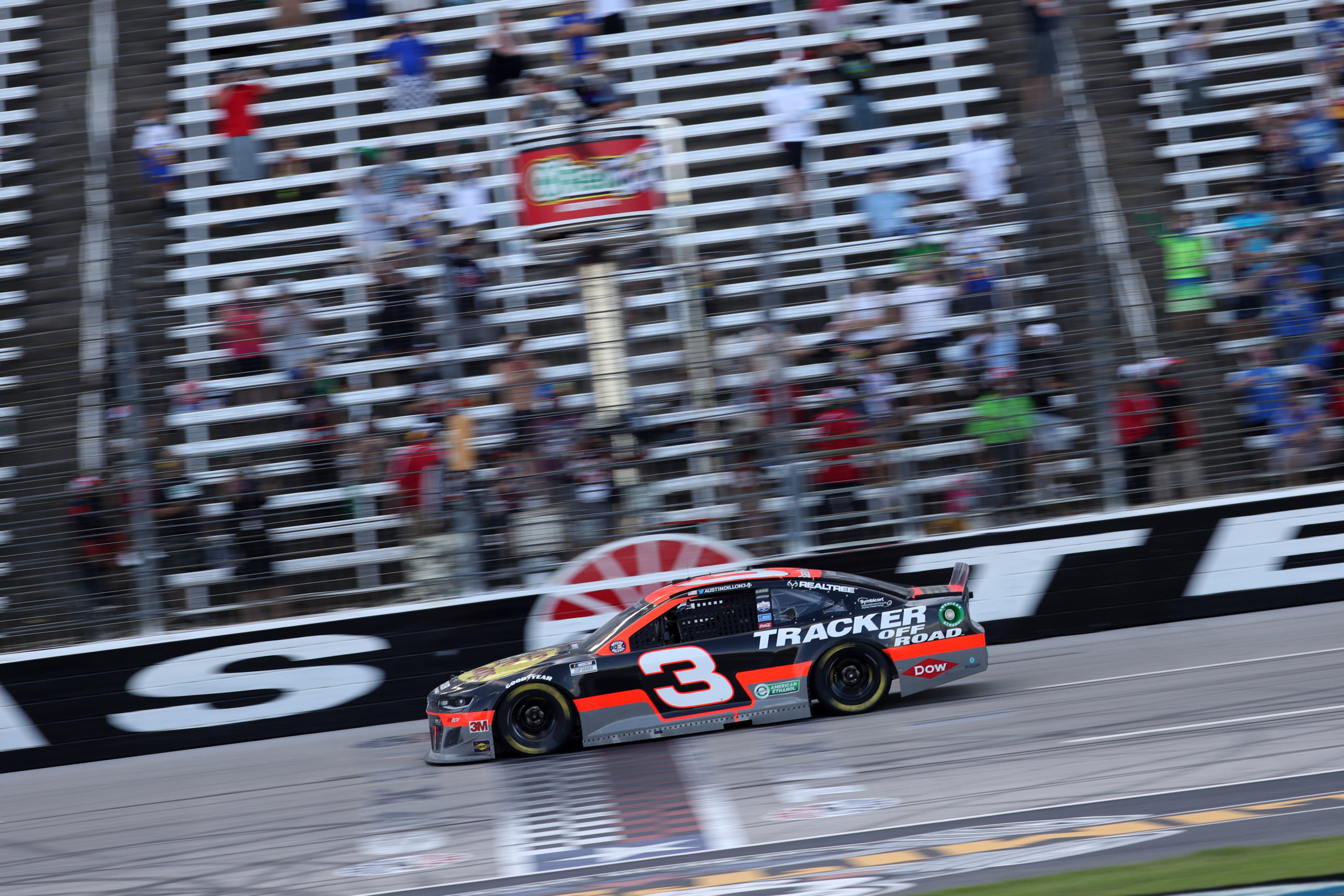 2021 NASCAR Team Preview: Richard Childress Racing
2020 was a major leap forward for Richard Childress Racing as an organization. After being locked out of the 2019 Playoffs, they put one car into the postseason. Austin Dillon made the Playoffs a year ago after his clutch win at Texas. That race was also an RCR 1-2 finish with rookie Tyler Reddick. In the Playoffs, both drivers surprised many. Dillon had legitimate chances to win both of the opening rounds of the postseason at Darlington and Richmond. Reddick meanwhile had breakout performances at Bristol and Talladega. On the heels of such an improvement year, what does the coming season hold for RCR and their affiliate teams?
3 Team Mostly Unchanged
"We have a good amount [of momentum]," said Dillon. "We kept most of our team together on the 3 car. I think that's big. Over the last couple of years, we've had people swapping around and changing. It's good to have continuity in the team and have my crew chief, spotter and everyone ready to go. Chevrolet has done a good job in the offseason of really pushing the togetherness and working hard together. That's the biggest thing, giving us more opportunities to win than we've had in the past. The momentum from last year was huge, and I want to carry that over."
Dillon on Making Playoffs Again
"That's what we've worked for in this offseason – to go farther than we did last year. Other than the one hiccup we had at Vegas with the belt, I thought we would have gone to the next round. We had a pretty solid round other than breaking there. We'll be pushing hard. Multiple wins this year is key to that success to go farther than we did this year. One win is nice. But if you see the guys who are in the final four, they have multiple wins. So, I think that is our first goal: to get multiple wins and see what happens from there. That's a successful season in my book, when you can get multiple wins in the NASCAR Cup Series."
Dillon enters the 2021 season on a confidence high that should trickle down to the rest of the organization. While multiple wins this season is a lofty goal for the Childress 3 team, it is far from the realm of possibilities. Dillon will be going for his second Daytona 500 victory on Sunday.
Reddick is Ready to Win
Although he had the most consistent season of all contenders last year, Tyler Reddick did lose out in Rookie of the Year honors. Reddick seemingly did everything but win in 2020, scoring nine top-10s. With a full year of experience under his belt, Reddick now has to be seen as a favorite for the next first-time Cup Series winner. However, Reddick's main goal for this year is making the Playoffs, whether via a win or pointing his way in.
"There's a few things, but I'd say the biggest one that was a takeaway for us was managing the worst part of our race better," Reddick said. "Normally that kind of occurred about mid-way through the race. Sometimes we could recover from it and get back into running for a top-10, but a lot of times when we were in pretty good shape and on pace to run somewhere right outside the top-10 or top-15, that bad run takes us so far back that it's really hard to recover from it and get a good finish out of it. So, just trying to manage that area of the race better. Along with that, when something like that goes wrong, just minimizing the mistakes going forward and just trying to make the most out of those struggles or that big struggle you may face."
Reddick on Capitalizing, Getting Most Out of Races
"Each race, you're going to have something that's your biggest struggle and just trying to get across that better and with a better head or maybe with a better strategy – whatever it might be, we've been looking at it and just try to be more aware of that as an issue. And look at how we can prepare better for it; how we can handle it better. Just kind of self-reflecting like that."
Reddick has to be considered as a serious threat for a 2021 Playoff spot. Tracks such as Homestead-Miami Speedway are tailor-made for Reddick's driving style, and could be a potential venue for his first career win. The California native's all-or-nothing flair will certainly be entertaining to watch all year long, as he yearns for his first postseason appearance.
Erik is Jones-ing for a New Opportunity at RPM
With Bubba Wallace's departure, Richard Petty Motorsports' new driver is Erik Jones. After a dismal 2020 at Joe Gibbs Racing, Jones believes a complete and total reset will lead to more success on-track for him. However, Jones does realize that he is with a much smaller team now, and his personal goals have shifted. However, this team could still surprise some with their Childress alliance.
"Yeah, it's a different team and a different group," Jones said. "I think our expectations change, for sure. I think for us, finishing in the top-20 in points is the goal. That's what they've been working towards the last few years, trying to get there and they came close last year to doing that. Obviously, the ultimate goal is to get a win and get in the Playoffs – that would be a great season for us. The expectations change, but I think we all have high hopes. I know a lot of the guys I've talked to at RPM, now getting to know them, they're really excited for the season, including myself. So, it's different, for sure. It's a different organization – a lot smaller and, obviously, a single car. But it's been fun for me."
43 Team Relationship Already Being Built
"I've really enjoyed being over there, getting to talk to those guys and already start to grow with them and try to help them out any way that I can. I've spent a ton of time up there already at the shop, on the simulator, just trying to work through stuff to get us acclimated before the season starts and do all that we can to have a good year."
While Erik Jones is not a favorite to make the Playoffs, his chances are far from zero. At tracks such as the superspeedways, Bristol dirt, and even road courses, the 43 team could surprise many. On talent alone, Jones should be able to get into the top 20 in points. We will see in time if his expectations pan out into reality.
Whoa Get Ready for Trackhouse
One of the most interesting new race teams for 2021, Trackhouse Racing is looking to revolutionize NASCAR. The dynamic ownership duo of Justin Marks and Pitbull are looking to do things their way, and with driver Daniel Suarez they could have first-year success. Any new race team will have some growing pains though, so Suarez has managed his outlook on the new year.
"It's a process," Suarez put bluntly. "It won't happen overnight. It won't happen like that. But we are very fortunate. We are very fortunate that we have very, very good manufacturer support and also very good partnerships. They're going to help make this process very smooth. I do believe that this sport is changing. I do believe that having people like Michael Jordan and Pitbull in the sport is a plus for everyone in just bringing more attention. But especially for the race teams and the entire sport. So, I'm just very excited about where this sport is heading."
Trackhouse's Incredible Trajectory
"I'm very fortunate to be a small part of this. I was talking to Justin actually, a few weeks ago, about five or six months ago, all this was just plans, and where we wanted to go. And to look back and to see where we are today is pretty incredible. We haven't even raced yet. And to see all the ground that we have made in the off-season is pretty incredible. I'm extremely happy in the position that we are, and I can't wait to go to the race track."
The Team Trackhouse 99 Chevrolet may be slow out of the gates, but come the second half of 2021 they could surprise people. Over the offseason, Trackhouse has been hard at work in their new shop on the Childress campus. Suarez is a very versatile driver who could squeak out an upset win on a multitude of different tracks. Pitbull's presence will surely bring more awareness to the sport as a whole, hopefully that will translate to success for Suarez.
The Childress organization and their affiliated cars could be the biggest winners of an important new alliance. Hendrick Motorsports' engine department has entered into a new collaboration with Earnhardt-Childress Racing engines. The new Chevrolet engine partnership helped propel Chase Elliott to the 2020 title, and could put several more Camaros in victory lane for 2021. The first challenge ahead for the Childress-aligned Chevrolets is the 63rd Daytona 500, which can be seen Sunday at 2:30 p.m. ET on Fox.
Written by Peter Stratta
Be sure to follow us on Twitter.
Be sure to follow the writer on Twitter.
Photo credit to NASCARMedia