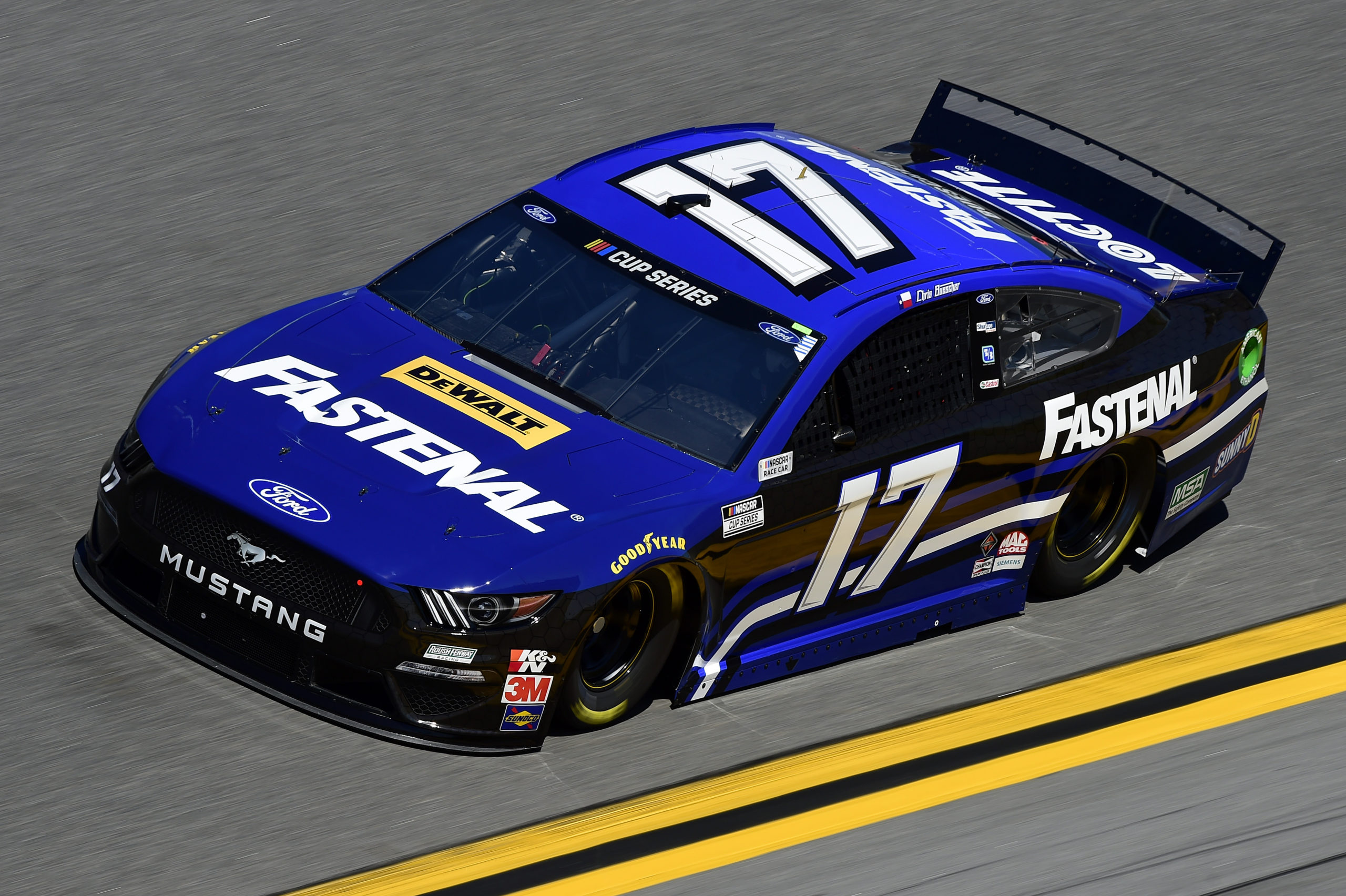 2021 NASCAR Team Preview: Roush Fenway Racing
The start of 2020 was mere feet away from being a huge win for Roush Fenway Racing. On the last lap of the Daytona 500, both Ryan Newman and Chris Buescher led the field. Both were in position for a top five finish, with Newman's 6 car potentially winning. However, Newman was turned 100 yards shy of the checkers. Buescher would also cross the line in third. After such a devastating heartbreak last year in the 500, both Roush drivers return to Daytona with vengeance on their mind.
Newman Not Phased by Daytona Return
A year after his scary crash at the finish of the Daytona 500, Ryan Newman comes back to the track that nearly did him in. The 43-year-old driver is not at all cautious about returning to the Florida superspeedway. As a past Daytona 500 Champion, Newman knows that he has what it takes to get the 6 back in victory lane. The Indiana native heads into Sunday as confident as ever for the Harley J. Earl Trophy.
"That was the hope even back in September or whenever it was when we raced there," Newman said. "To be able to have that dramatic chapter come to an end with a victory and a playoff berth. It would be even more special to come back a year later. Really in all reality just to have an opportunity to come as close as we did last year would be amazing as well. I've been around this sport long enough to know that there are drivers that have never got a top 10 let alone a top five, or in my case a top 10 on the roof, let alone have a shot at the Daytona 500 the way I did last year.
"So just being in the hunt again will be an amazing feeling hopefully, and all the things that go along with it. Kohler Generators will be there. It's their first race on a Cup car and an amazing story if we can put all those things together."
Could Newman Pull off Daytona Victory?
A potential Newman 500 triumph is far from simply an immense storyline. Roush Fenway cars in recent years have been in contention numerous times for wins both at Daytona and Talladega. Newman is coming off of the worst statistical year of his career though. However, the 6 could very well end up in a position to pounce late on Sunday. With Newman's future being uncertain beyond 2021, this could spark a career renaissance for the 2002 Rookie of the Year.
Buescher Looking to Build on 2020 Progress
The man who nearly pushed his teammate to the Daytona 500 victory a season ago, Chris Buescher comes into this year's race after placing third in 2020. Aside from the season-opener though, 2020 did not have many other highlights for the 17. Only eight top-10s would yield a 21st-place points finish for the Texas driver. 2020 had many struggles for Mustang No. 17. However, Buescher is still optimistic for a step forward in Roush performance outside of superspeedways.
Roush Veteran at the Helm
"I wish it was clearer that this is what we need to win races all year long," Buescher said. "But I don't have that one answer. With that being said, I think we've taken some steps through the offseason to better ourselves. Taking the principle that Jimmy Fennig applied to the speedway program and putting him in a position where he is helping oversee our entire program on a larger level. It's not like he was ever disconnected, but I think that will be something that will be helpful for us.
"We have a lot of really sharp people working really hard to try and dissect what it is that's holding us back at this point. It's just a matter of trying to clean up some of these things and fine-tune it. Unfortunately, without practice last year we had a hard time getting ahold on what we needed to change to be better moving forward every week. You basically had the previous similar race, so if you were trying to work on Texas you were going back to Kansas as your practice session.
Struggles of No Practice
"Unfortunately, we're in the same boat here, so, for us, trying to better ourselves and play catch-up of sorts. It's a difficult process to do in the current environment. It's not that we're not working hard at it. The sim programs have come a long way. They are definitely being leaned on very heavily, we've just got to keep plugging away. We don't really have a way to measure our success or any way to tell where we're at until we're on track this year. We just need to get a couple races under our belt."
Buescher did have a few breakout runs late last season. During the Playoffs, the 17 team scored back-to-back top-10s at Bristol and Las Vegas. With Roush veteran Jimmy Fennig overseeing the entire organization now, improvements could be ahead for this Ford team.
Buescher Still Grateful for 2020 Strides
"I haven't been real shy about the frustrations of the way we did it. But I guess to reiterate I am thankful that our season did go back to on schedule and we got to run our playoffs on schedule, so that's definitely a positive. Our sport is unique in the way that we are able to compete and stay distanced apart and keep going.
"When you look at the positives from our team, I think that communication got steadily better through the year. We learned how to get through some of these different changes. I think at the end of the day it's actually gonna help us moving forward. We will have better communication back and forth, quicker communication and keep everybody in the loop better so we can be more productive as a company and as a race team. I do think that there's some positive and some light at the end of the tunnel as far as that goes.
"As far as the race season and the way we want to show up to the racetrack and practice a couple times and qualify for our starting spot. I can't say that I've figured out much positive about all that, other than the fact that we are racing. I'm definitely looking forward to the day we can get back to normal, but for the meantime we are figuring out how to make the best of what we have to work with here."
Why Roush Could Strive in 2021
With Newman's ever-innovative engineering mind and Buescher back for a second year with the team, Roush Fenway Racing could surprise many in 2021. Expect both RFR Fords to be lightning-quick as usual on the superspeedways, including the Daytona 500. Outside of those races, it is not out of the question for either driver to mount a Playoff run on consistency or a strategy-based win. All eyes this week though will certainly be on Newman, as he attempts to win a second Daytona 500.
Written by Peter Stratta
Be sure to follow us on Twitter.
Be sure to follow the writer on Twitter.
Photo credit to NASCARMedia