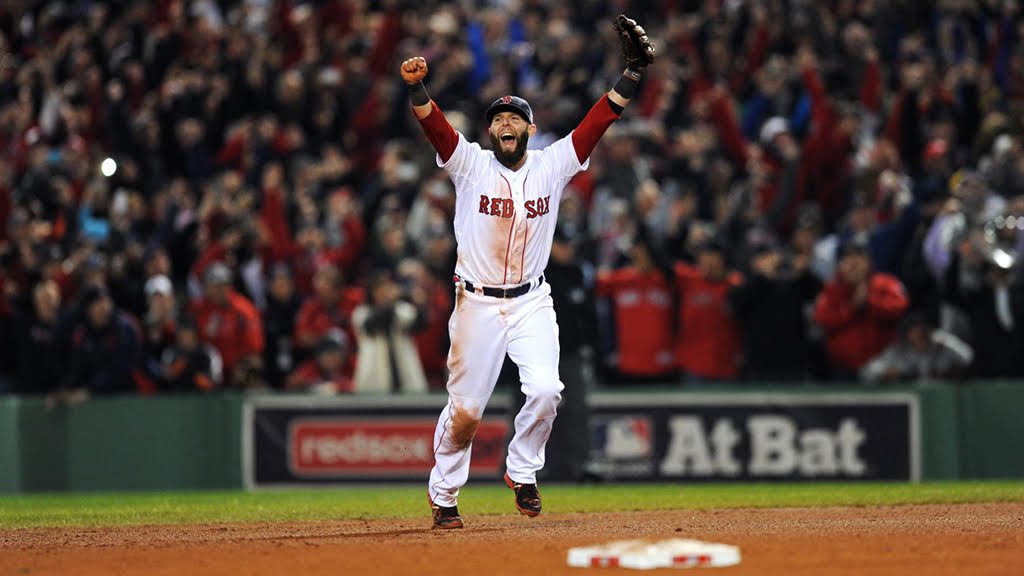 Dustin Pedroia Announces Retirement From MLB
Today, Boston Red Sox second basemen Dustin Pedroia has officially announced his retirement from Major League Baseball. Pedroia hasn't played since 2019 due to a knee injury. Injury issues began back in 2017 after a controversial slide from Manny Machado at second base. The 37-year-old has cemented his legacy in Boston Red Sox history.
Pedroia was a four-time All-Star, Rookie of the Year in 2007, and American League MVP in 2008. He has also earned four Gold Gloves, a Silver Slugger, two World Series rings (2007 and 2013), American League Wilson Defensive Player of the Year in 2013, and 2016 Wilson Defensive Player of the Year. In addition, he leaves a career slash line of .299/.365/.439 with 140 homers, 394 doubles, and 725 RBIs. Pedroia also had 138 stolen bases and tallied 1,805 career hits.
From 2008-2013, Pedroia was top-five among all second basemen in WAR, average, hits, OBP, stolen bases, runs, and RBIs. He is also the only player to ever win Rookie of the Year, MVP, a Gold Glove, and a World Series within his first two seasons. Only nine players have accomplished such a feat in their entire career in MLB history.
Dustin Pedroia has certainly earned himself to be in the conversation of one of the greatest and most loved players in Boston Red Sox history.
Written By Zach Nau
Follow Zach and TSJ: MLB on Twitter
Photo Credit to MLB via Twitter
Follow TSJ on Facebook and Twitter