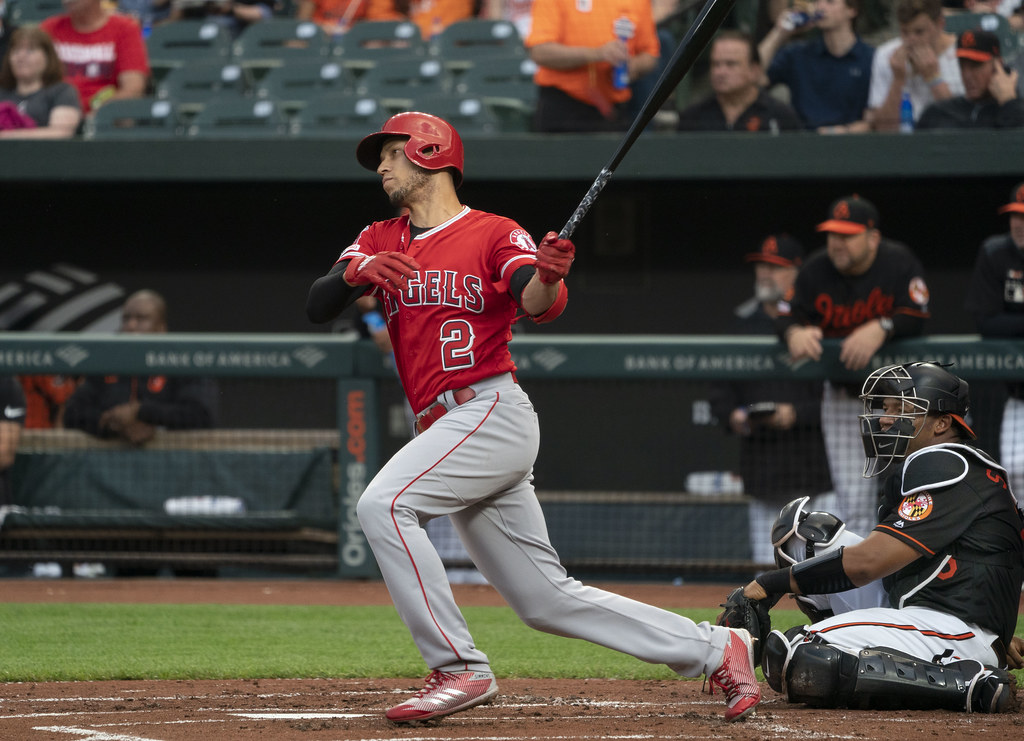 Two Key Infielders Reportedly Find New Homes
Two key infielders have found new homes for the 2021 season. Shortstop Andrelton Simmons is heading to the Minnesota Twins on a one-year deal. The deal is worth a  reported $10.5 million. In addition, utility infielder Tommy La Stella is reportedly heading to the San Francisco Giants.
Simmons Heading To Twins
The four-time Gold Glove winner will be a great addition to the Twins lineup. Simmons, who is not really known for his offense, is one of the best defensive shortstops in the game. Since 2013, Simmons has a combined 172 defensive runs saved. The next closest is Nolan Arenado with 120 defensive runs saved. He will be the primary starting shortstop for the Twins. This will most likely move Jorge Polanco to second, and move Luis Arraez to a super-utility role. During the 2020 season, Simmons hit .297 with 10 RBIs over 30 games. Over five seasons with the Angels, Simmons slashed .281/.328/.394 with 36 homers, 112 doubles, and 238 RBIs.
La Stella Heading To Giants
Early reports have shown that the Giants have filled a big hole in their lineup with La Stella. The veteran provides a much-needed left-handed bat, and will primarily play second and third. In 2019, La Stella was an All-Star with the Angels where he hit .295 with 16 homers over 321 plate appearances. La Stella will most likely platoon with Donovan Solano and second and Evan Longoria at third in 2021. His consistently low strikeout numbers and high on-base numbers will show that he is a great fit for the Giants. In addition, he has been rather consistent at the plate throughout his MLB career.
Written By Zach Nau
Follow Zach and TSJ: MLB on Twitter
Photo Credit to KA Sports Photos via Flickr
Follow TSJ on Facebook and Twitter