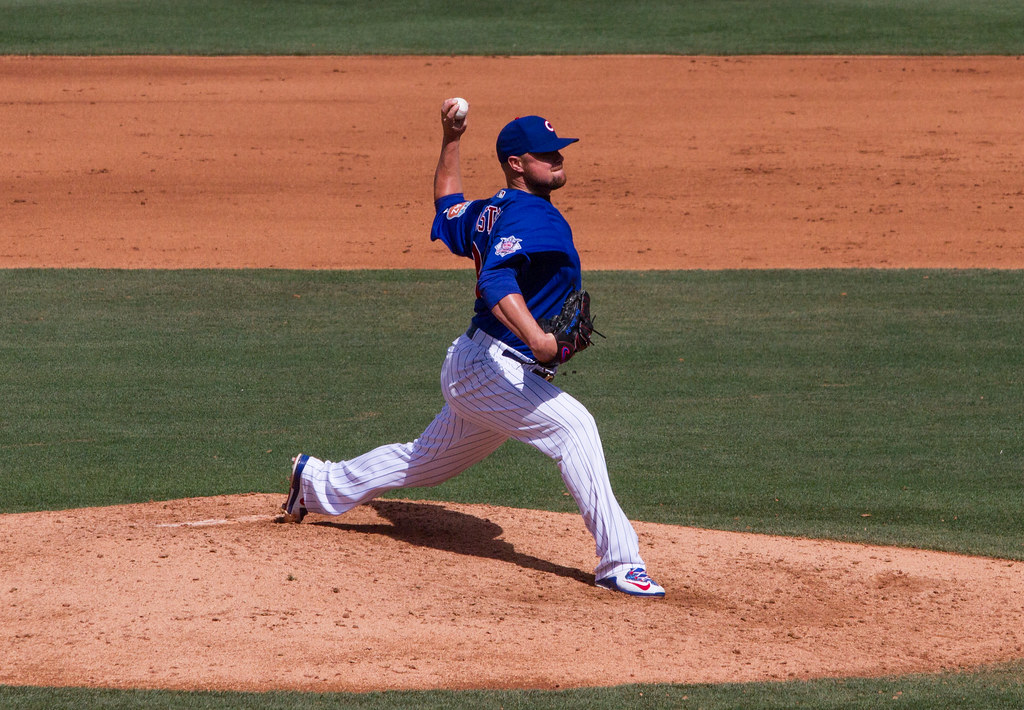 Nationals Sign Jon Lester To One-Year Deal
The Nationals have signed starter Jon Lester to a one-year deal with a mutual option for the 2022 season. Over his six seasons with the Cubs, he was very successful. Though his numbers did slip towards the end, Lester always stepped up when the Cubs needed him most. The five-time All-Star will be a fantastic addition to the Nationals rotation that will also feature Max Scherzer, Patrick Corbin, and Stephen Strasburg. After winning NLCS MVP back in 2016, Lester also would finish second in the Cy Young voting. His best game has always come when his teams needed it most.
Lester, 36, was 3-3 in 61 innings with 42 strikeouts during his 2020 campaign with the Cubs. He started off great before dipping his last few starts of the season. However, Lester brings a great career resume to the Nationals. His 193 career wins and a chance at another World Series title shows what Lester can bring to DC. Lester won't necessarily bring nasty pitches or high velocity, but Lester will bring grit to our nation's capital and the ultimate fighter on the mound.
Written By Zach Nau
Follow Zach and TSJ: MLB on Twitter
Photo Credit to Jon Gudorf Photography via Flickr
Follow TSJ on Facebook and Twitter