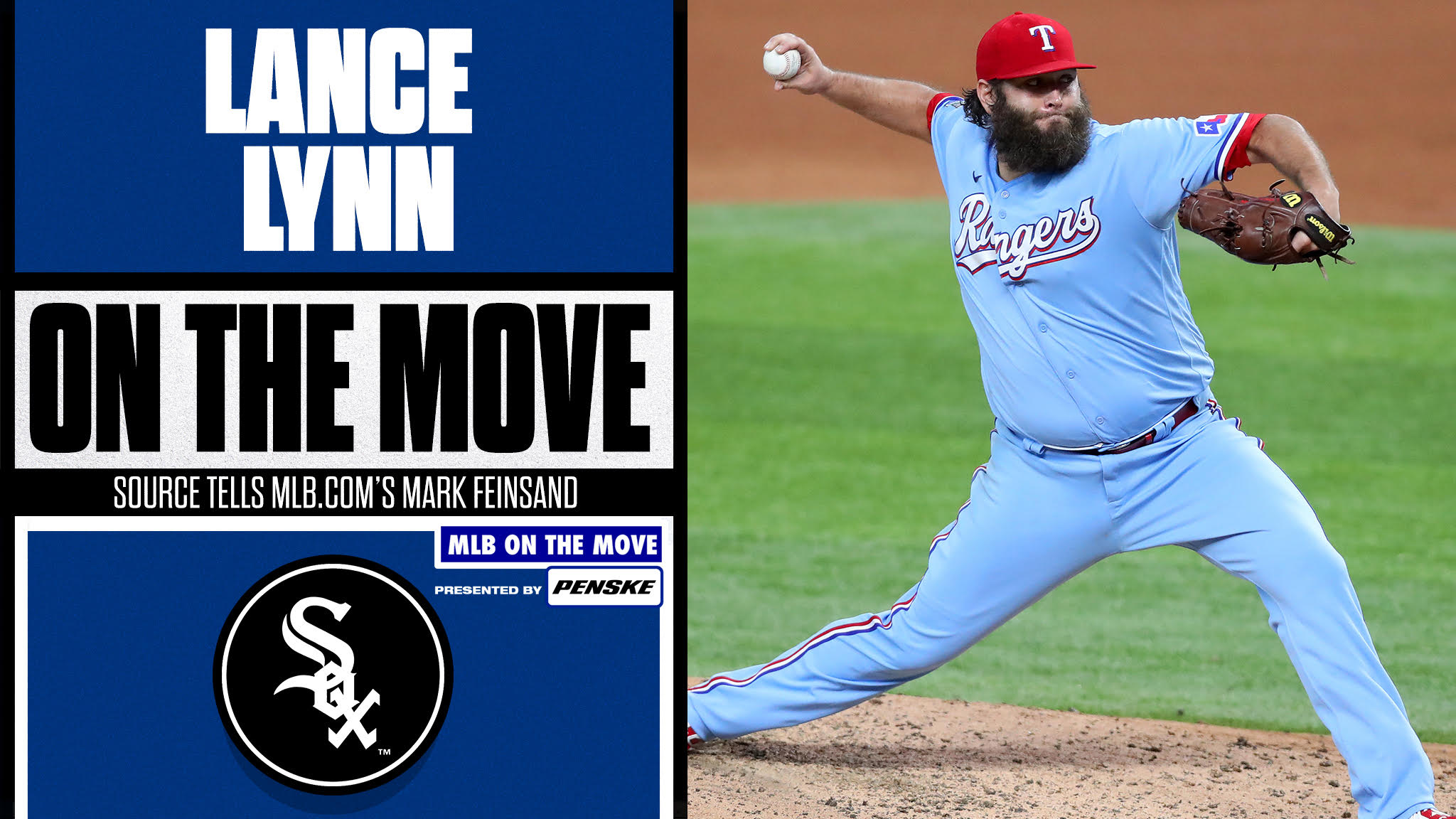 White Sox Acquire Lance Lynn From Rangers
Late last night, sources reported that the Chicago White Sox acquired right-hander Lance Lynn from the Texas Rangers. In exchange, the White Sox will send the Rangers right-hander Dane Dunning and pitching prospect Avery Weems.
Lynn, 33, was one of the top pitchers available this offseason. He'll join a strong White Sox rotation that features Lucas Giolito, Dallas Keuchel, Dylan Cease, and the eventual return of Michael Kopech. Lynn is also coming off a season where he finished sixth in the Cy Young voting. He pitched to a record of 6-3 with a 3.32 ERA and 89 strikeouts over 84 innings pitched (which led all qualified pitchers).
What Does Lynn Bring To The South Side?
Lynn was perhaps the most cost-efficient arm that could turn out to be a great investment. Over the past few seasons, Lynn has been one of the best "inning eaters" in baseball.  Since 2017, we've seen Lynn pitch to the tune of 186 and 1/3 innings (2017), 156 and 2/3 innings (2018), and 208 and 1/3 innings (2019). After missing 2016 due to injury, Lynn came back and was great. He spent his last year with the Cardinals before spending some time with the Twins, Yankees, and most-recently the Rangers. His addition to the White Sox is a strong arm at the top of their rotation that Tony La Russa can always rely on. It is also worth noting that Lynn and La Russa were together when the Cardinals won the World Series back in 2011.
Overall, this was a terrific low-cost high-gain acquisition for the White Sox. Lynn will be of great assistance as the White Sox look to return to October in 2021.
Written By Zach Nau
Follow Zach and TSJ: MLB on Twitter
Photo Credit to MLB via Twitter
Follow TSJ on Facebook and Twitter