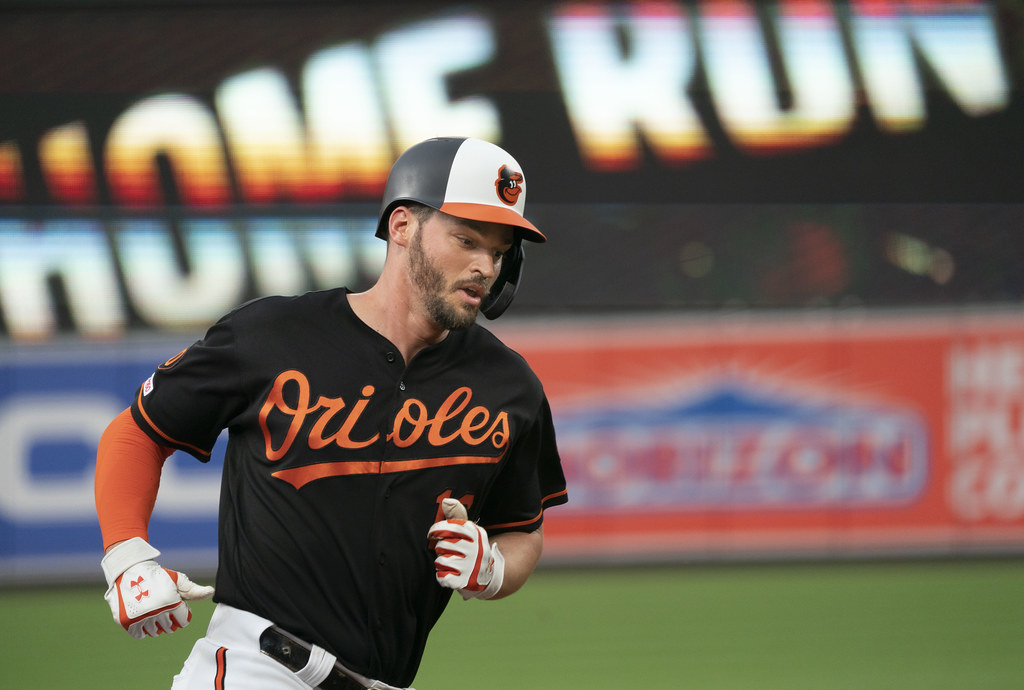 Orioles' Trey Mancini Set To Return In 2021
After battling colon cancer during the 2020 season, star-slugger Trey Mancini is ready to return to the Orioles in 2021. Mancini announced earlier this week that there no was tumor DNA is his most recent bloodwork.
Mancini made the announcement back in April that he was diagnosed with stage 3 colon cancer. He also stated that he needed to undergo chemotherapy every two weeks for six months. With the entire baseball community standing behind him, Mancini was able to fight through all of the treatments and is now officially cancer-free. To him, there was never a doubt that he would beat it, and never a doubt about him playing baseball again.
What Mancini Means To The Orioles
Besides being a fan-favorite in Baltimore, Trey Mancini is the best offensive producer for the Orioles. After a career year in 2019, Mancini finished off slashing .291/.364/.535 with 35 homers and 97 RBIs. For his career, he has slashed .276/.335/.485 with 86 homers, 238 RBIs, and 243 runs scored. He finished third in the Rookie of the Year voting in 2017, and if you ask most people, was an All-Star snub in 2019. His return will provide a huge boost for the Orioles as they continue to rebuild and get back to the postseason for the first time since they lost in the Wild Card in 2016.
Written By Zach Nau
Follow Zach and TSJ: MLB on Twitter
Photo Credit to KA Sports Photos via Flickr
Follow TSJ on Facebook and Twitter