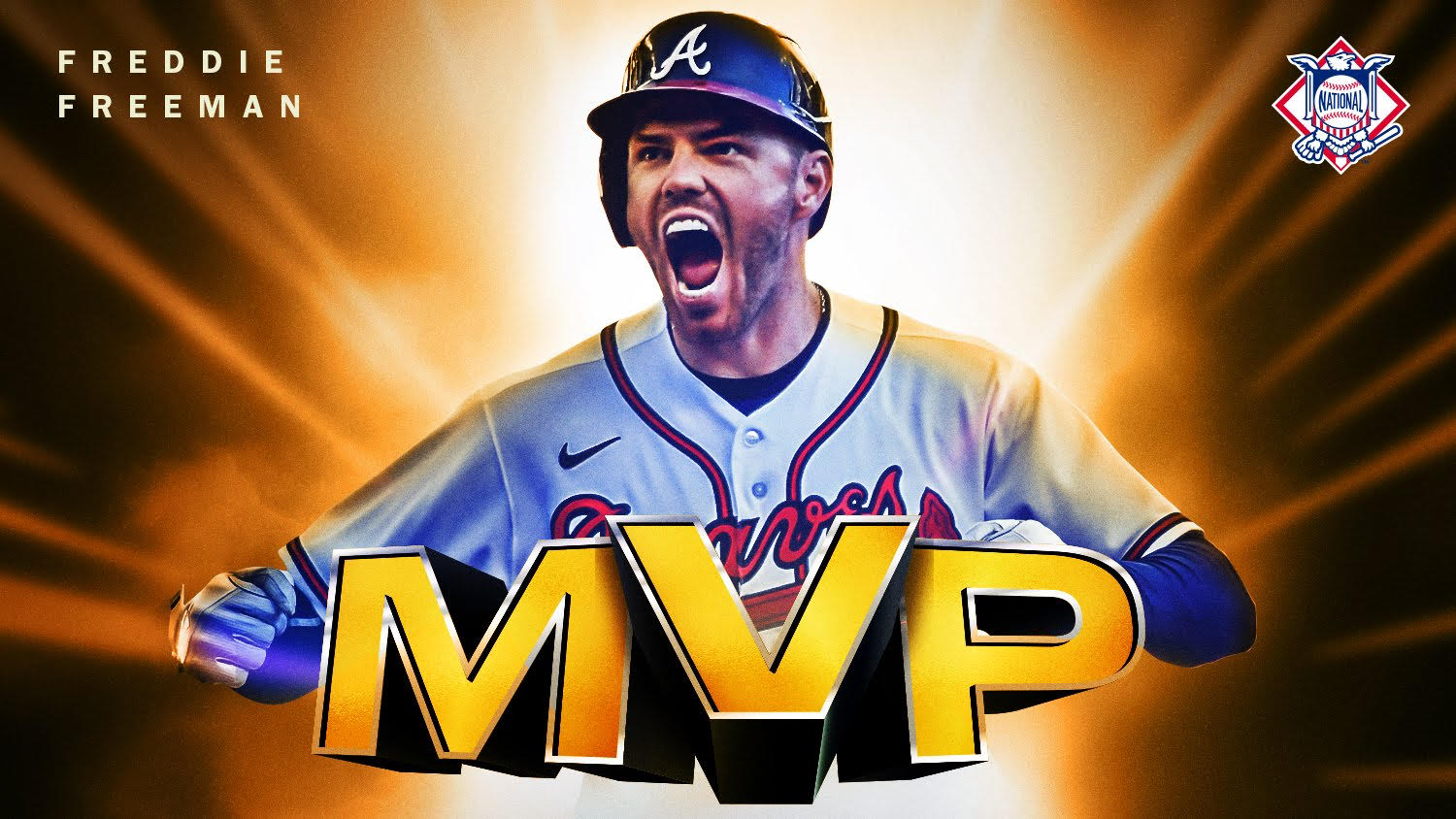 Freddie Freeman Named National League MVP
Atlanta Braves first basemen Freddie Freeman has been named MVP of the National League. Freeman came off an amazing 2020 campaign after fighting off COVID-19 earlier in the year. Freeman slashed .341/.462/.640 with 13 homers, 53 RBIs, and 51 runs scored. He led the league in runs (51), and doubles (23), and was by far the most consistent offensive threat in the National League. in addition, Freeman played great defense over at first base. Freeman beat out Dodgers outfielder Mookie Betts and Padres third basemen Manny Machado.
Since making his debut as a 20-year-old back in 2010, Freeman has been one of the leagues best offensive producers. Throughout his career, he has earned four All-Star nods, a Gold Glove, and two Silver Sluggers. Freeman is the first Brave to win MVP since Chipper Jones did it back in 1999. In terms of voting, Freeman earned 28 first-place votes, 2 shy of being unanimous. Mookie Betts earned 21 second-place votes, and Machado earned 16 third-place votes.
Freeman certainly has had a storybook 2020 season. After contracting COVID-19 three weeks before Opening Day, it was unclear if Freeman would be ready to start the year. His temperature spiked up to 104.5 degrees and he lost his sense of taste and smell. He told reporters at one point he was scared and at one point said a prayer because "I wasn't ready." He then came in and found his footing and led the Braves to their third straight division title, and fell one game shy of a World Series birth. Now? Now Freeman can embrace everything 2020 has brought him as he is now recognized with the highest individual honor in the sport.
Written By Zach Nau
Follow Zach and TSJ: MLB on Twitter
Photo Credit to MLB via Twitter
Follow TSJ on Facebook and Twitter