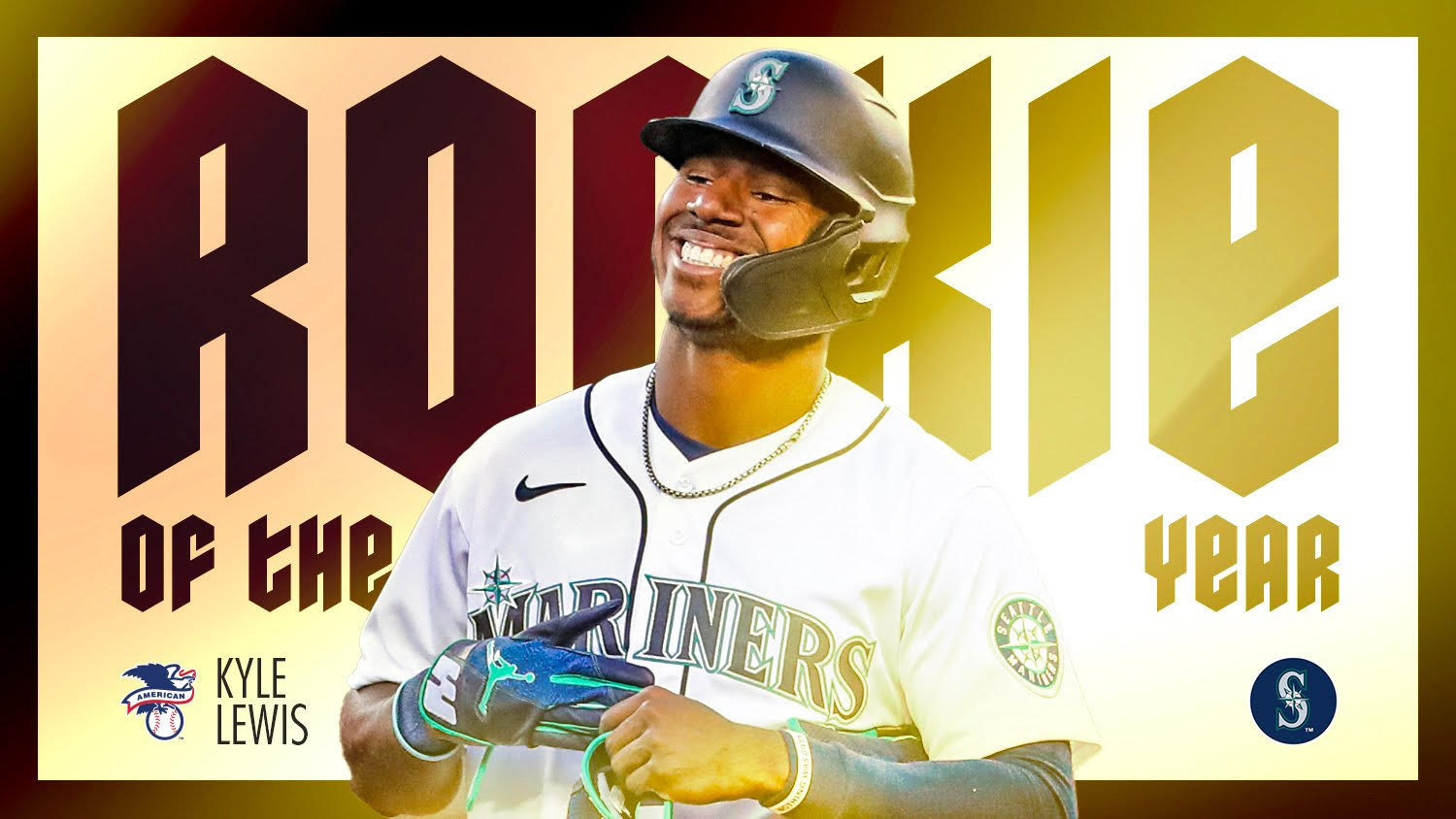 Kyle Lewis Wins American League Rookie Of The Year
Seattle Mariners outfielder Kyle Lewis has won the American League Rookie of the Year Award. In 2020, Lewis slashed .262/.364/.437 with 11 homers and 28 RBIs with 37 runs scored. Lewis also tallied an OPS of .801 with an OPS+ of 126. In addition to his stellar defense, Lewis made a statement from Opening Day all the way through the short season.
Kyle Lewis came up late in 2019. In his brief taste of the big leagues, Lewis .268 with six homers and quickly made his presence known to Mariners fans. Lewis was a unanimous Rookie of the Year and the first Mariner to win the award since Ichiro won it in 2001.
Lewis also beat out White Sox slugger Luis Robert and Astros pitcher Cristian Javier. Robert finished with the majority of the second-place votes. He finished his debut season slashing .233/.302/.436 with 11 homers and 31 RBIs. He struggled down the stretch which may have cost him the honor. Javier was brilliant for the Astros. He finished the year 5-2 with a 3.48 ERA and 54 strikeouts over 54 and 1/3 innings pitched.
Written By Zach Nau
Follow Zach and TSJ: MLB on Twitter
Photo Credit to MLB via Twitter
Follow TSJ on Facebook and Twitter