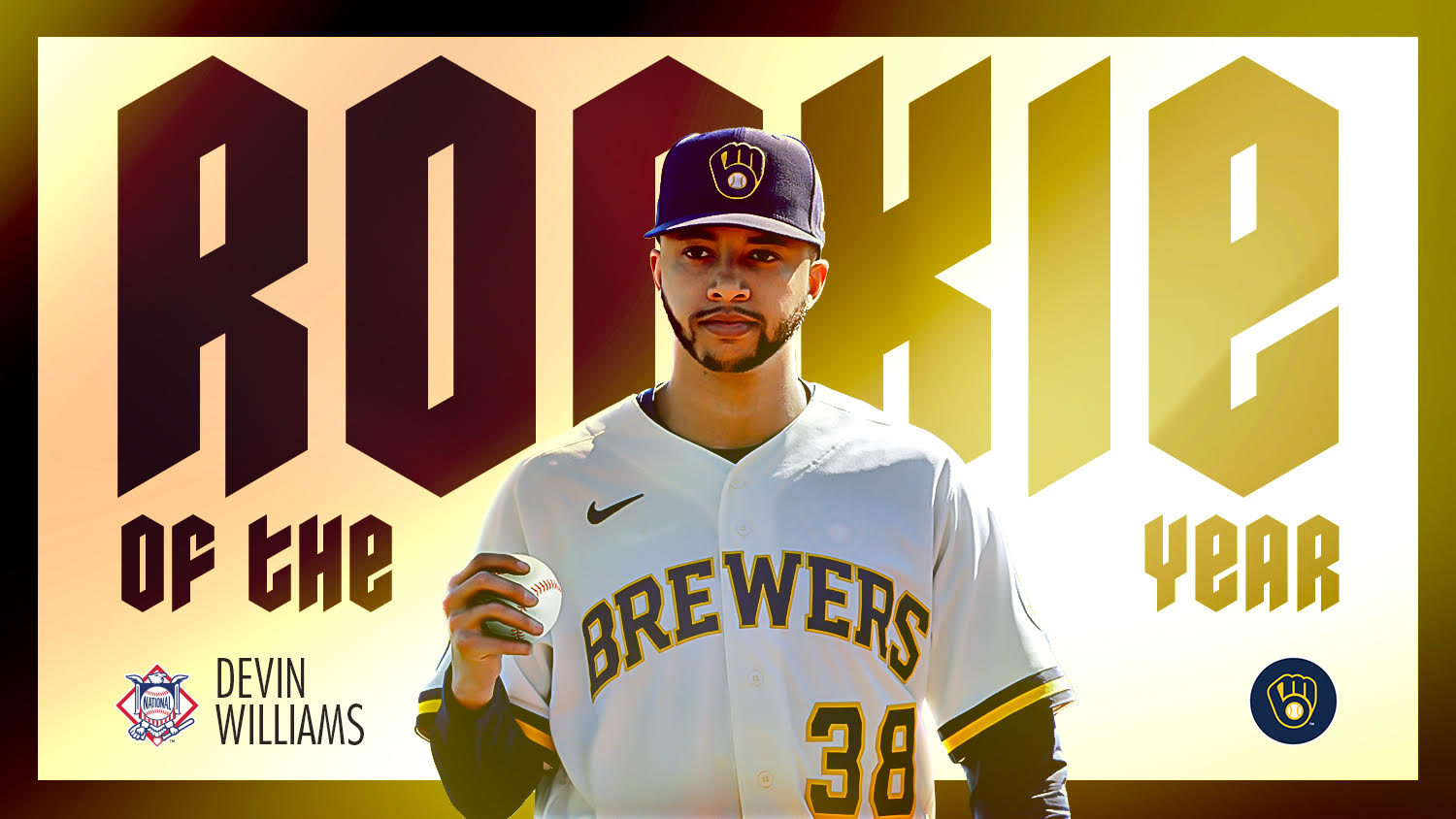 Devin Williams Wins National League Rookie Of The Year
Milwaukee Brewers reliever Devin Williams has won the National League Rookie of the Year. Williams, 26, first came up with the Brew Crew last season. In his first "full" season, Williams was dominant out of the bullpen. Allowing just one earned run the entire season, Williams finished 4-1 with a 0.33 ERA and 53 strikeouts over 27 innings pitched. He also had a WHIP of 0.63, an ERA+ of 1375, and a FIP of 0.86.
Williams made his Major League debut in late 2019. He pitched just 13 and 2/3 innings with a 3.95 ERA and 14 strikeouts. What is also cool about Williams is that he earned Rookie of the Year without starting a game and without registering a save. He is the first Brewer to win the honor since Ryan Braun in 2007.
Williams beat out Phillies infielder Alec Bohm and Padres infielder Jake Cronenworth. Bohm finished the year batting .338 with four homers and 23 RBIs. Cronenworth finished hitting .285 with four homers and 20 RBIs. Bohm and Cronenworth finished in a tie for second while Dodgers pitchers Tony Gonsolin and Dustin May also earned some votes.
Written By Zach Nau
Follow Zach and TSJ: MLB on Twitter
Photo Credit to MLB via Twitter
Follow TSJ on Facebook and Twitter