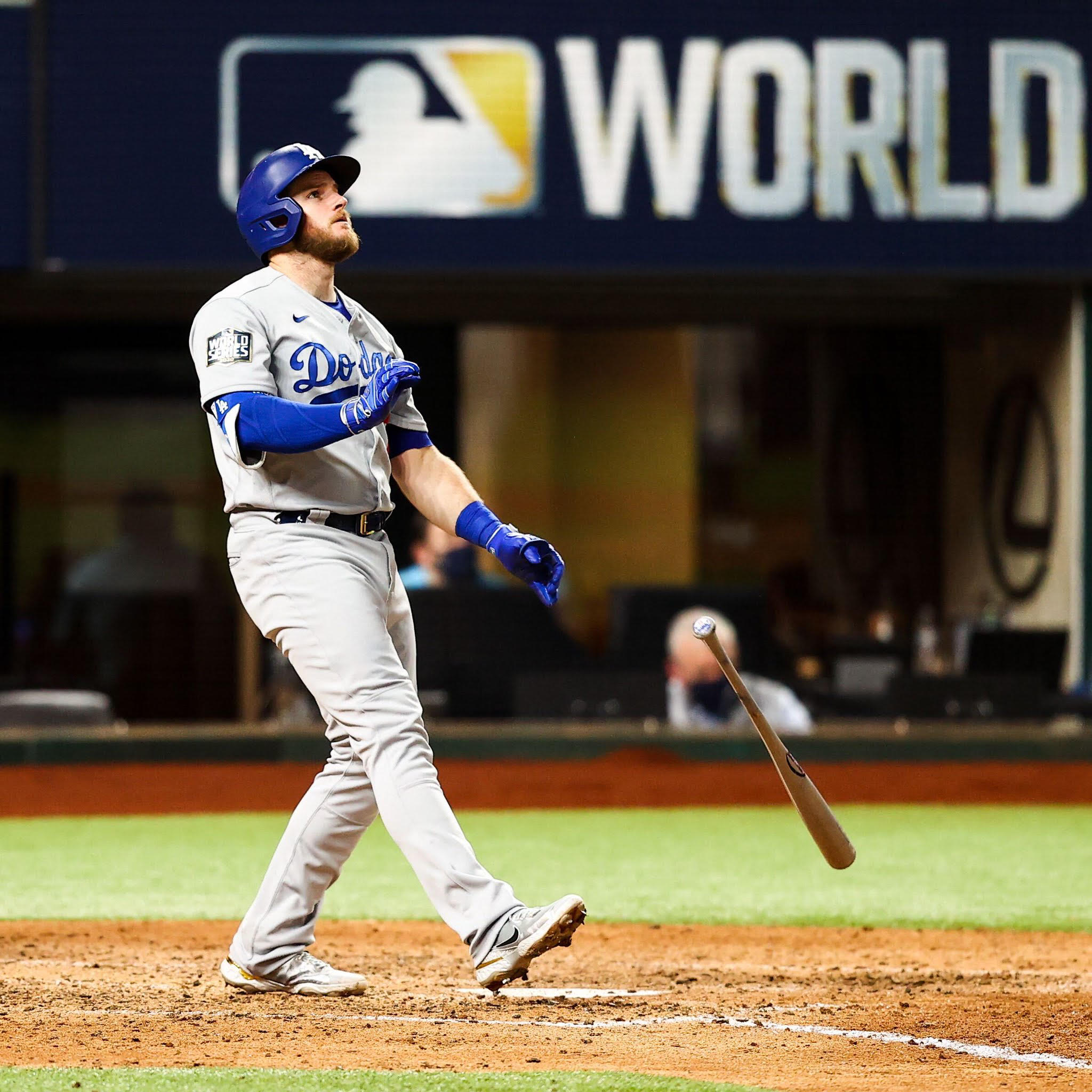 Dodgers Take Game Five Of World Series
The Dodgers took game five of the World Series by a final score of 4-2. The Dodgers offense got going early and never looked back. On the mound, it was a game one rematch as Clayton Kershaw faced-off against Tyler Glasnow. Kershaw was solid yet again against the Rays. he went 5 and 2/3 innings allowing two runs on five hits with six strikeouts. For Glasnow, he rebounded nicely after a rough start to this one. However, Glasnow went five innings allowing four runs on six hits with seven strikeouts. The Rays bullpen was lights out the rest of the way but the offense couldn't get a rally against LA.
Game Recap
In Game Five, the offense got started early. Two batters into the game, Corey Seager laced an RBI single to give the Dodgers a 1-0 lead. Shortly after, Cody Bellinger would add another RBI single to make it 2-0 Dodgers. In the second, Joc Pederson struck. His ripped his first homer of the World Series to give even more cushion to Kershaw.
The Rays offense would not get going until the bottom of the third. Yandy Diaz hit an RBI triple which was followed up by a Randy Arozarena RBI single. The Rays offense could not muster up much after that. The only sign of life was an attempt to steal home from Manuel Margot. Though he was very close, Margot's decision to steal home with no outs could have proved to be a difference-maker.
The Dodgers weren't done yet. In the fifth, Max Muncy demolished his first home run of the World Series. The lead would be 4-2, and the Dodgers would never look back. Dustin May had a great bounce-back appearance in the bullpen, and Blake Treinen came in to shut the door to give the Dodgers the game five win.
What To Expect In Game Six
The Dodgers are now just one game away from a World Series title. Tampa Bay has its back to the wall yet again. Game Six is surely going to be an exciting matchup. It will be a game two rematch as Tony Gonsolin will open against Blake Snell. The Rays will look to force game seven. If they do, this will be the fourth time in the last five years that the World Series has gone into all seven games.
Written By Zach Nau
Follow Zach and TSJ: MLB on Twitter
Photo Credit to MLB via Twitter
Follow TSJ on Facebook and Twitter