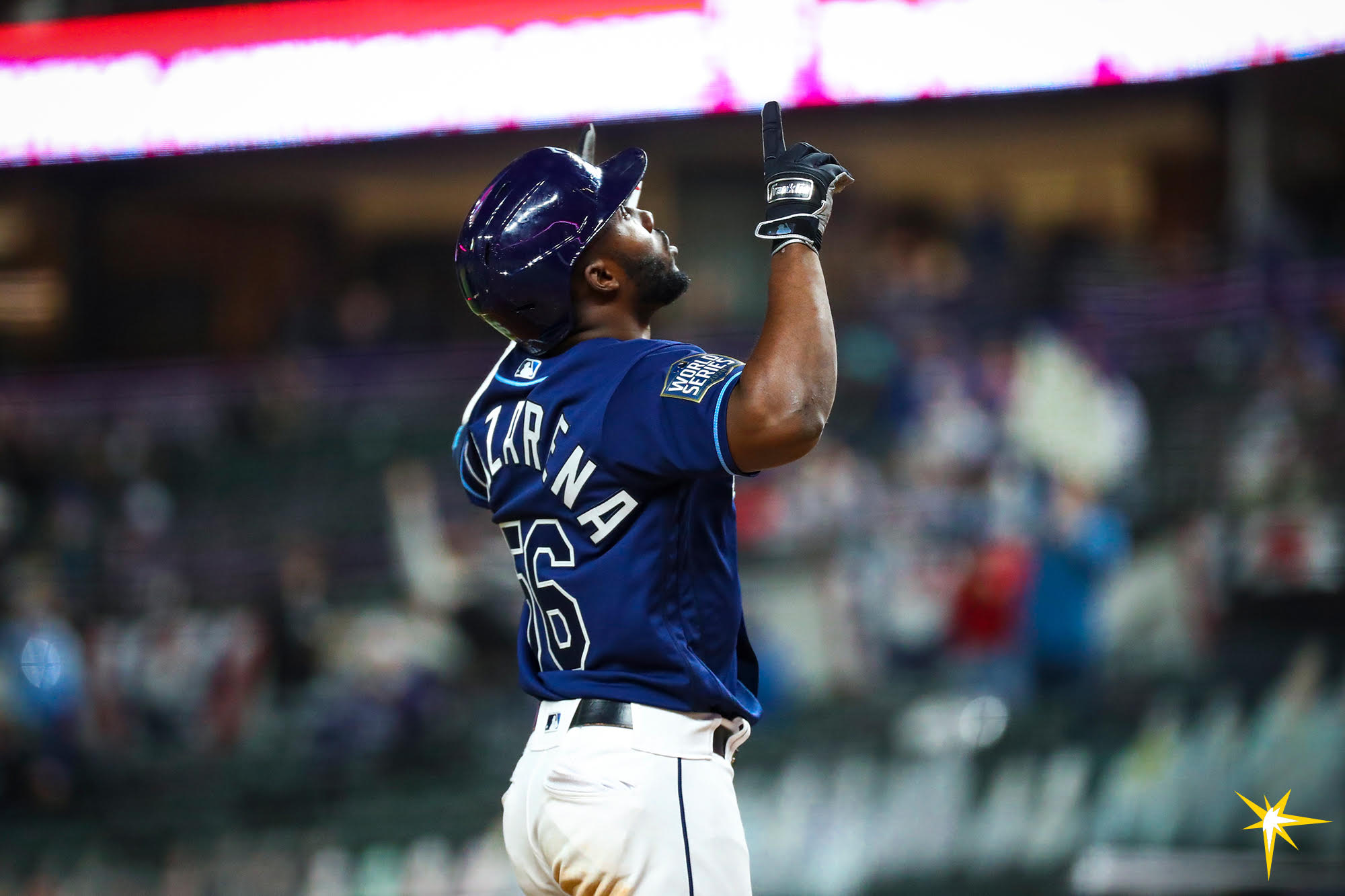 Rays Take Game Four Of World Series
The Rays won a wild game four by a final score of 8-7. After going back-and-forth all night, the Rays doubled-down with a walk-off hit thanks to Brett Phillips. The series is now even 2-2.
Julio Urias got the start for the Dodgers. Urias was strong against the Rays as he went 4 and 2/3 innings allowing two runs on four hits with nine strikeouts. For the Rays, Ryan Yarbrough was on the hill. He went just 3 and 1/3 innings allowing two runs on five hits with one strikeout.
Game Recap
The offense in game four got started early. Justin Turner got things going with a solo shot, his second of the series. In the third, Corey Seager would hit yet another home run, his eighth of the postseason. Once the fourth rolled around, things started getting crazy. In the bottom half, Randy Arozarena launched his ninth home run of the postseason, an all-time MLB record.
From the fifth inning on it is honestly crazy to put into words what happened. Here is a general breakdown of perhaps one of the greatest games in baseball history:
In the top of the fifth, Max Muncy put the Dodgers up with an RBI single. The bottom half of the inning featured a Hunter Renfroe solo homer to bring the Rays within one.
In the sixth, Kike Hernandez added another Dodger run with an RBI double. In the bottom of the sixth, Brandon Lowe launched a three-run homer to put the Rays up 5-4.
Once the seventh came up, Joc Pederson put the Dodgers back on top with a two-run single. In the bottom of the seventh, you guessed it. Kevin Kiermaier hit a solo homer to tie up the game yet again.
In the top of the eighth, Corey Seager put the Dodgers up 7-6 with an RBI single and it seemed game four was the Dodgers to win. Then, in the bottom of the ninth, chaos ensued.
Bottom Of The Ninth
In the bottom of the ninth, Kevin Kiermaier was on second and Randy Arozarena was on first. Brett Phillips came up to hit. Phillips, who hit under .200 on the year, was in the biggest at-bat of his life. He laced a base hit to right-center field, Kiermaier scored. Then, Arozarena came racing around third, stumbled over himself, and was dead in the water, then, after the ball was bobbled by Will Smith at the plate, Arozarena came in to score the winning run. The Rays rushed the field after perhaps one of the craziest endings the sport will ever see.
Written By Zach Nau
Follow Zach and TSJ: MLB on Twitter
Photo Credit to MLB via Twitter
Follow TSJ on Facebook and Twitter