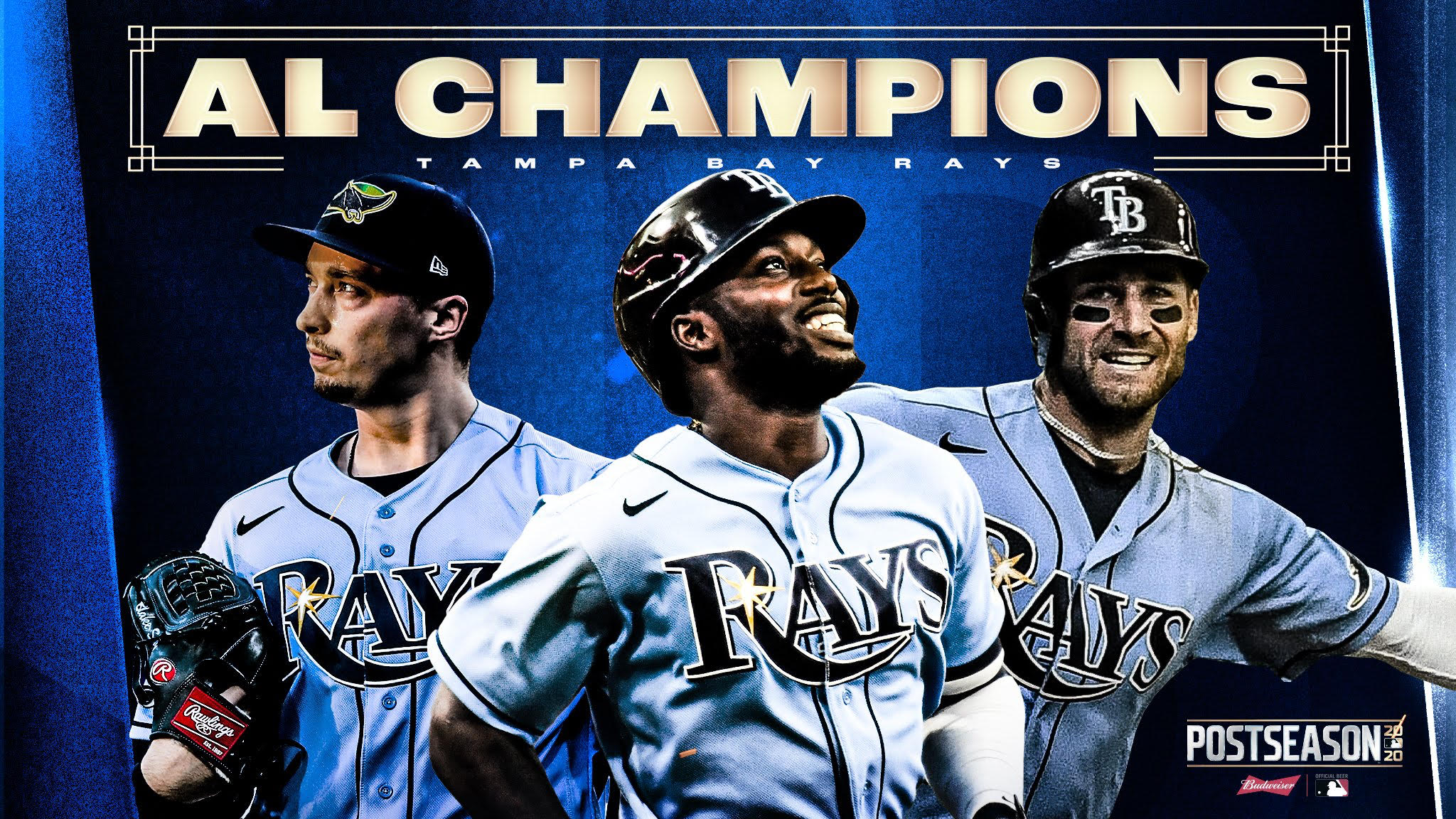 Tampa Bay Rays Win American League Pennant
For the second time in franchise history, the Tampa Bay Rays are heading to the World Series. They defeated the Houston Astros 4-2 in a decisive Game 7 and will await the winner of the Braves/Dodgers NLCS matchup. The Rays are now four games away from winning their first World Series in franchise history. Rookie Randy Arozarena was named ALCS MVP and is just the fifth rookie ever to win an LCS or WS MVP.
Game Recap
Charlie Morton got the start in Game 7 for the Tampa Bay Rays. You may remember Charlie Morton as the guy on the mound when the Astros clinched the World Series back in 2017. Morton was fantastic yet again. He went 5 and 2/3 shutout innings allowing two hits with six strikeouts. Nick Anderson came in for two innings of relief and then Pete Fairbanks entered to shut the door.
Offensively, Randy Arozarena struck yet again. He hit his fourth homer of the series to give the Rays the early lead. Mike Zunino would add a solo shot the next inning and then a sac fly later on in the game.
For the Astros, Lance McCullers got the start. McCullers went just 3 and 2/3 innings before getting pulled by manager Dusty Baker. The Astros lone two runs came in the eighth inning from a Carlos Correa two-run single.
Rays Heading To Fall Classic
The last time the Rays were in the World Series, they lost to the Phillies back in 2008. This year, the AL's best will head to the Fall Classic and will face-off with the Atlanta Braves or the Los Angeles Dodgers. No matter who they play, the Rays pitching has been great this postseason. That in addition to Randy Arozarena leading the offense, the Rays will look to be crowned baseball's best for the first time in franchise history. Should they win, the Rays would be the third team in the last four years to win their first World Series ever (Astros in 2017 and Nationals in 2019).
Written By Zach Nau
Follow Zach and TSJ: MLB on Twitter
Photo Credit to MLB via Twitter
Follow TSJ on Facebook and Twitter