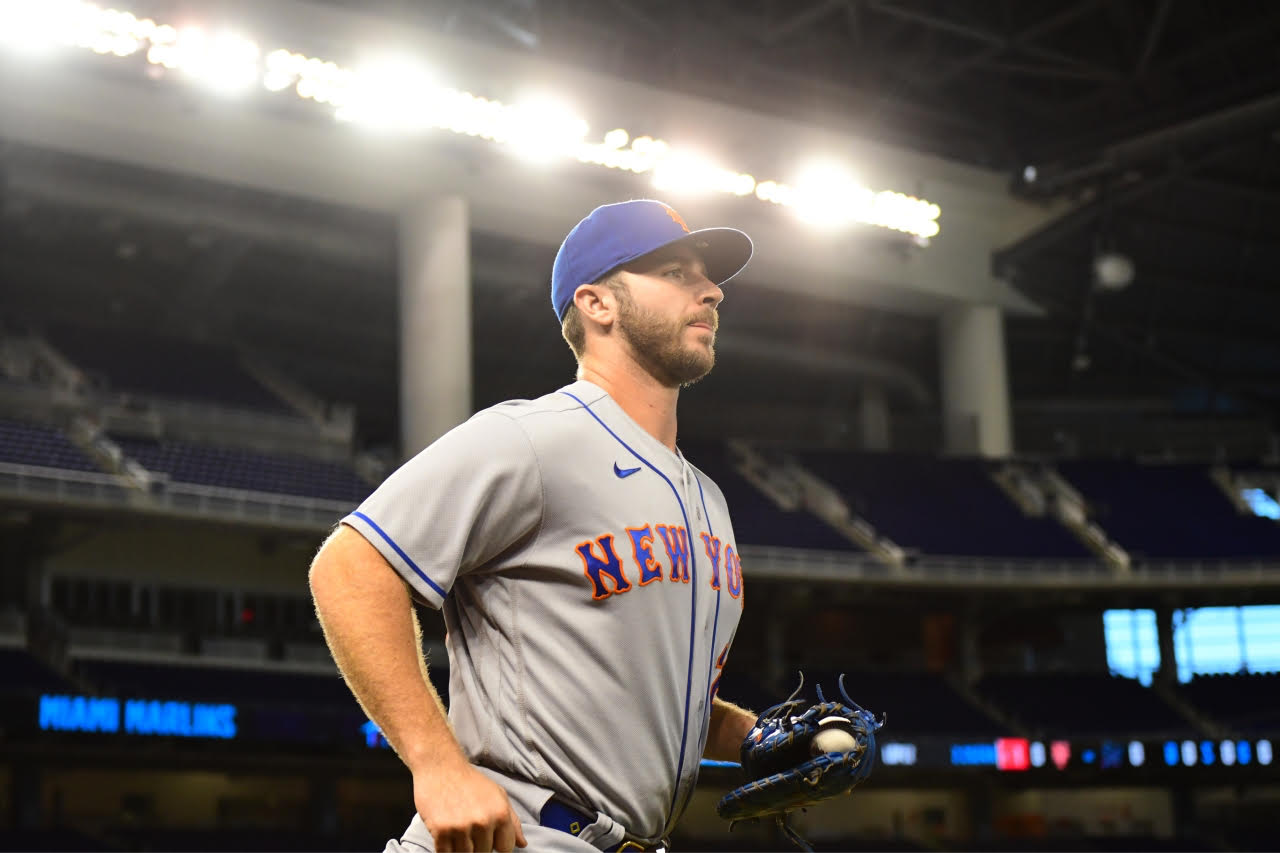 Mets Fall In Double-Header Return Against Marlins
The Mets returned to action last night with a doubleheader against the Miami Marlins. The Mets fell in both games 4-0 and 3-0 respectively. They will play again tonight and tomorrow against Miami before they play the Yankees in some Subway Series action. Currently, the Mets sit at 12-16 and are 4.0 GB in the NL East.
Game 1 Recap
After missing five days due to a positive COVID test, the Mets came out of the gate a little rusty. In game one, Rick Porcello got the start and went three innings allowing four runs on five hits with four strikeouts. After a rain delay shortened his start, Corey Oswalt took over and kept the Marlins at bay. For Miami, rookie Daniel Castano took the mound. He went 4 and 2/3 innings allowing six hits and no runs. Also, Castano fell one out shy of qualifying for his first career win. The Marlins offense got to the Mets early and never looked back.
Game 2 Recap
In game 2, Seth Lugo got his first start since 2018 after being in the bullpen. Lugo went three perfect innings and struck out five. For the Marlins, Trevor Rogers made his MLB debut and went four innings allowing one hit and struck out six. Brian Anderson laced a two-run double in the fourth, and then in the sixth, Jon Berti stole home to give Miami the 3-0 win.
Time Is Running Out For The Mets
After falling in both games, this week can make or break the Mets season. Despite having the highest on-base percentage and highest average in the league, they are one of the worst in the league with RISP. Unless they can turn that around soon, their season may be lost.
Written By Zach Nau
Follow Zach and TSJ: MLB on Twitter
Photo Credit to the Mets via Twitter
Follow TSJ on Facebook and Twitter